There are so many varied food and drink choices in Las Vegas, catering to all tastes and budgets. One of the most popular dining choices is steak though. And I get asked which steakhouse is the best in Sin City.
If steak is what you're after, you will never be short of options in Vegas. Most hotels have some form of steakhouse and there are many popular independent ones too.
Choosing the 'best' of anything can be quite subjective. For this reason, I've given a few options to suit different budgets and tastes.
The Steakhouse
Location: Strip/Circus Circus
Seating: Yes
Table service: Yes
I know, Circus Circus is quite a surprising place to find our first recommended steakhouse. For a resort that focuses more on its family circus theming and carnival type atmosphere, finding a high-class sophisticated steakhouse isn't quite on brand.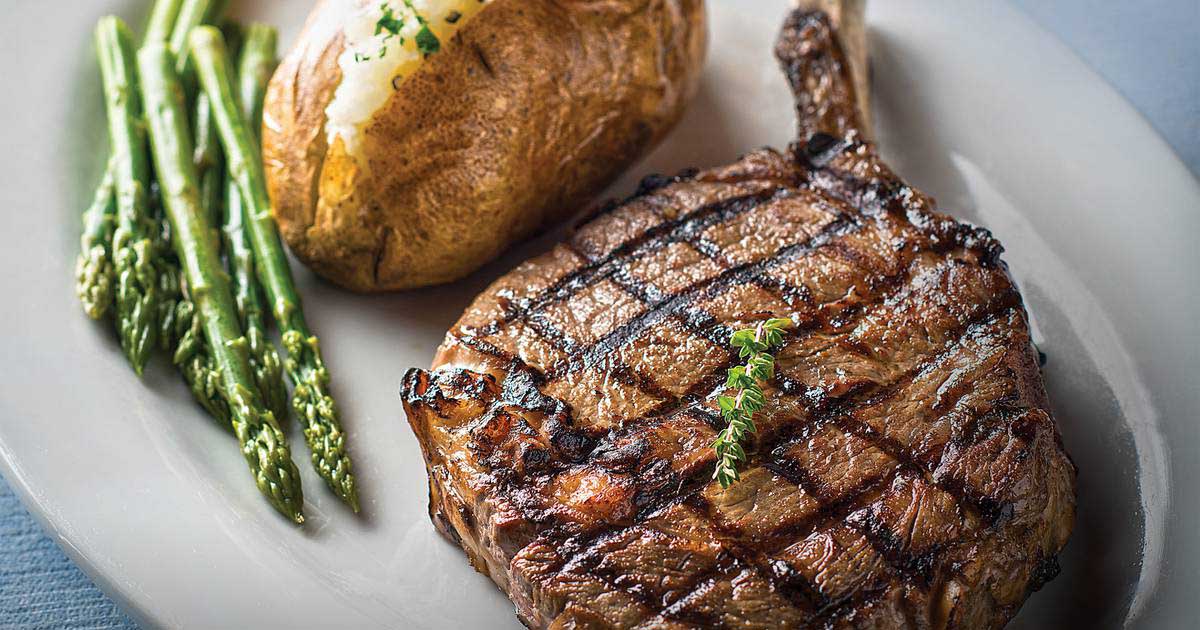 But don't let the location take anything away from this place, it is spectacular. The Steakhouse was recently named Top Las Vegas Steak House by Zagat.
The dining room has green walls, dark wood furniture and diamond tufted red leather booths. It is like something from a classic movie and is highly impressive.
Running for over 36 years, The Steakhouse serves the finest midwestern beef, dry-aged in a glass-enclosed room which is viewable from the main dining room. While Prime cuts are prepared over an exhibition-style, open-hearth mesquite charcoal broiler too.
The Steakhouse is a must-visit for any steak lover in Vegas because it combines a classic traditional dining experience, first class service and incredible flavour.
Golden Steer Steakhouse
Location: North Strip (Closest hotels are SAHARA and The Strat)
Seating: Yes
Table service: Yes
When you walk into the Golden Steer Steakhouse, it's like stepping back in time. The restaurant claims to be Las Vegas' oldest steakhouse and you can really feel that history inside.
With the red and black leather banquette seating and booths, intimate lighting, and old-west art adorning the walls, you can see why this place has a dress-code.
Golden Steer Steakhouse is known for serving many famous and infamous customers. Guests such as Elvis Presley, Sammy Davis Jr and Marilyn Monroe were all regular visitors here.
The restaurant prides itself on serving USDA Prime Aged, Corn-Fed Beef. Over the years, they have been most widely known for their Prime Rib, New York, and Filet of Beef.
Therefore, if you want a truly authentic old-Vegas dining experience, this is it.
RELATED READING: LAS VEGAS FOOD: Where to find the best breakfast
Prime Steakhouse
Location: Strip/Bellagio
Seating: Yes
Table service: Yes
If you want your steak with an incredible view, you really will not find better than Prime Steakhouse.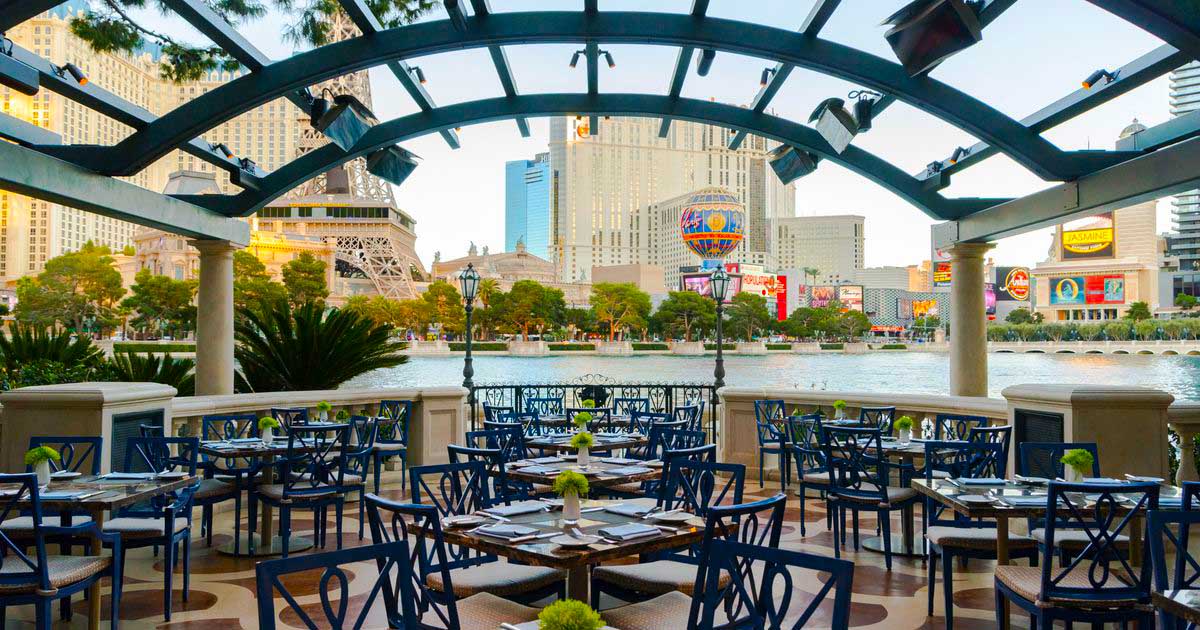 Situated around the Bellagio fountains, with an outdoor patio, so it boasts one of the most romantic settings in all of Las Vegas.
Full disclosure here, I am biased as I was proposed to directly above this restaurant. Then we immediately went for a celebratory meal here so I can't help but romanticise about it.
But with incredible food, impeccable service and a front row seat for a breath-taking fountain show every 15 minutes, what's not to love?
I can personally recommend the Peppercorn Crusted New York Strip with Bearnaise Sauce. It's incredible. And the Truffle Mash is delicious too.
Incidentally if you want to view the proposal and Prime Steakhouse meal, you can do so on our vlog.
Oscars Steakhouse
Location: Downtown/Plaza
Seating: Yes
Table service: Yes
One of my favourite places to eat Downtown, Oscars always provides a fantastic dining experience.
Situated at the top of Fremont Street, with views overlooking the impressive canopy, Oscars offers a little haven from the chaos down below.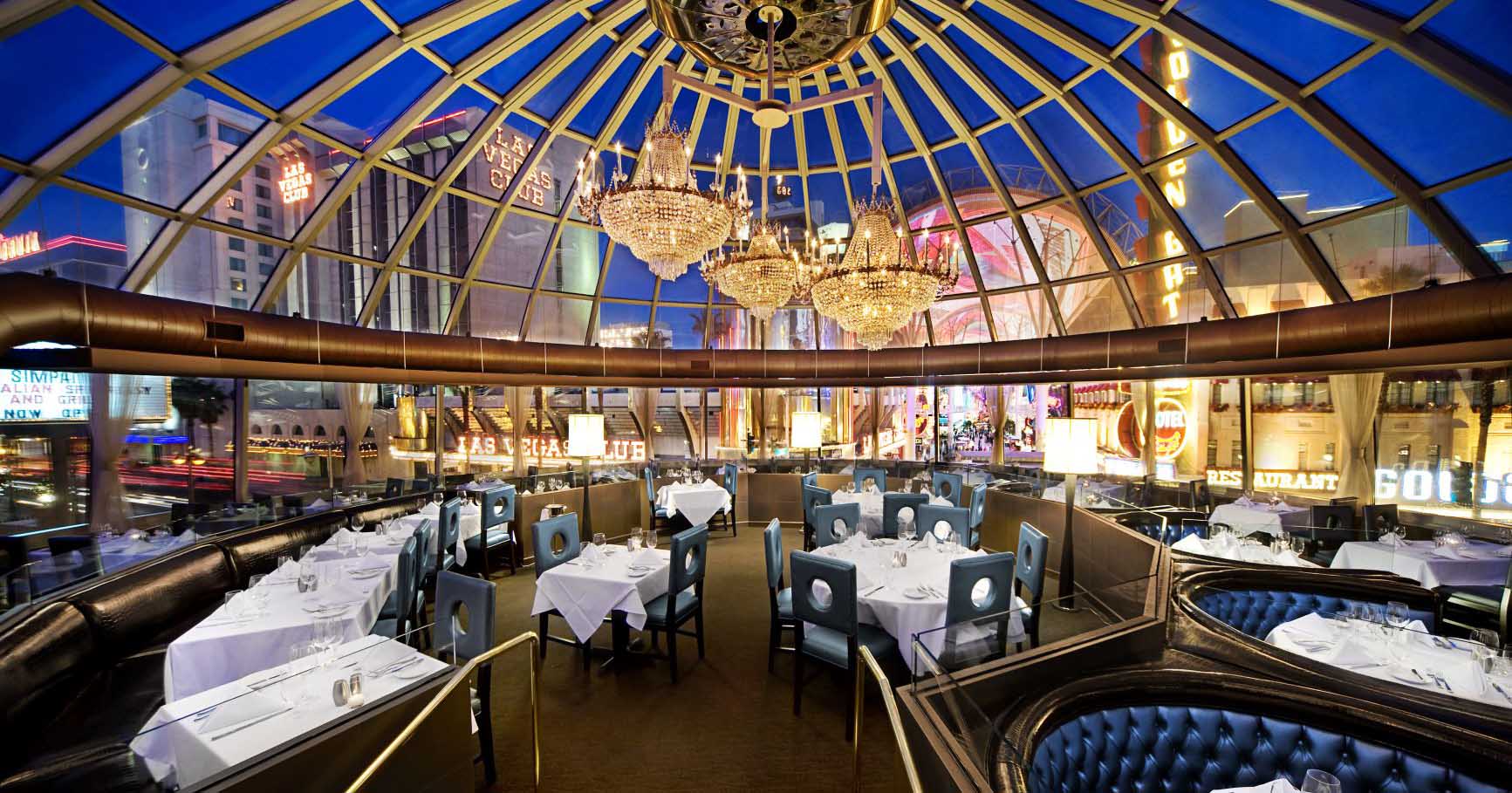 Named after former Las Vegas Mayor and mob attorney Oscar Goodman. Oscars is located inside the Plaza's iconic glass dome at the front of hotel.
It's elegant, but not stuffy; sophisticated, but not pretentious. Above all, it's one of the most welcoming and warm restaurants you will find in Las Vegas.
With a large menu offering a great selection of steak and seafood choices and a reasonably priced menu too, you will not be disappointed at Oscar's.
Bavette's Steakhouse
Location: Strip/Park MGM
Seating: Yes
Table service: Yes
Think low chandelier lighting, velvet furnishings, and sultry jazz music, and you've just about covered Bavette's Steakhouse.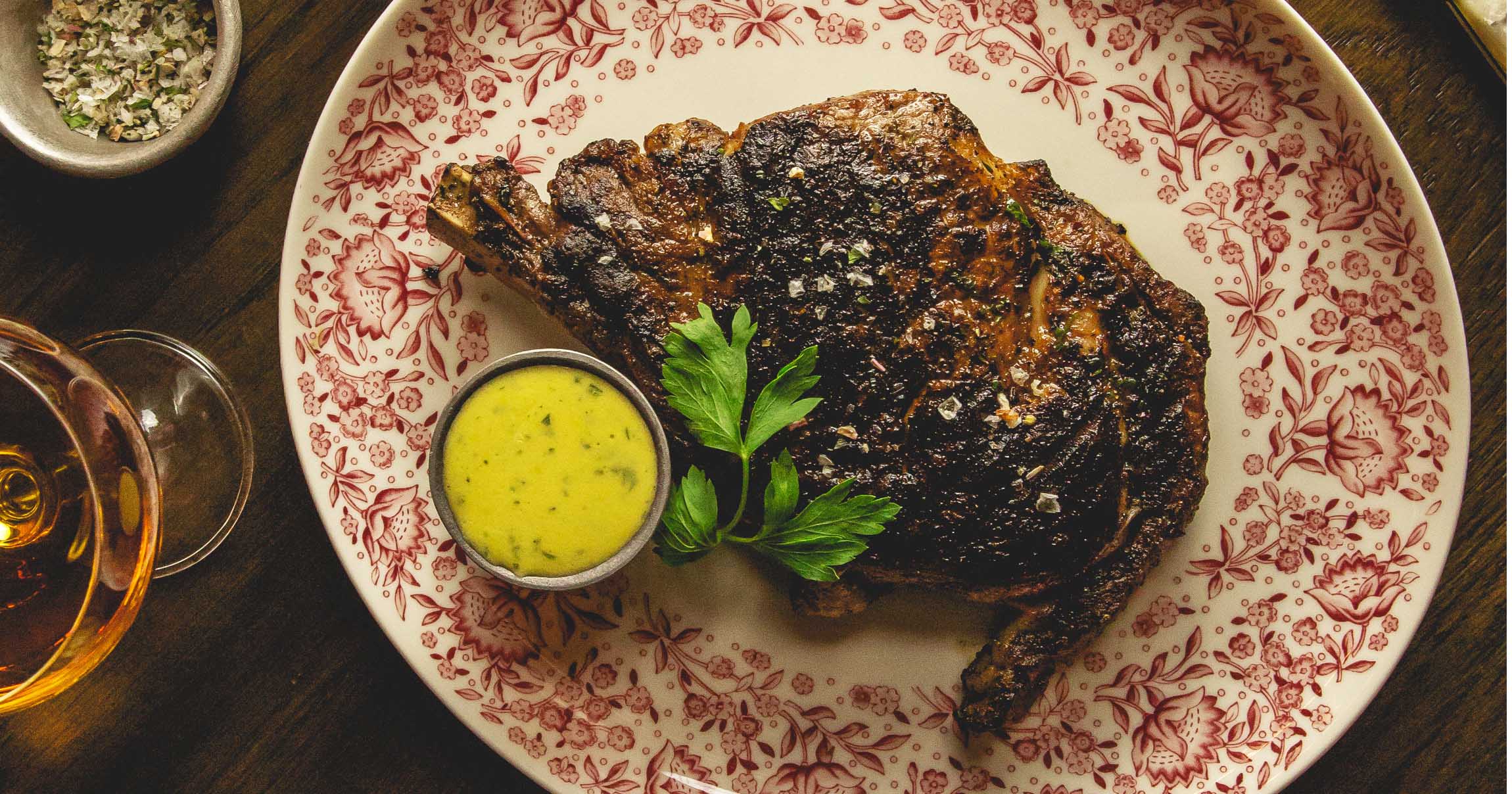 Situated in Park MGM, just off the main casino floor, Bavette's is a world away from the wild, loud casino outside.
Bavette's is a sophisticated and charming Chicago-originated restaurant but with a French flair. They also offer rich dishes in a luxurious atmosphere.
Firstly, you can indulge in timeless steakhouse fare, including richly flavourful bone-in filet or Chicago-cut ribeye. The restaurant also has an impressive selection of fresh seafood, house made desserts and incredible cocktails too.
Vic and Anthony's Steakhouse
Location: Downtown/Golden Nugget
Seating: Yes
Table service: Yes
For an intimate and elegant steakhouse experience you can't go wrong with Vic and Anthony's Steakhouse.
The restaurant is small but beautifully decorated and has the sophisticated feel of a very upmarket experience.
Their award-winning menu features USDA prime grain-fed beef and lobster. They also serve the highly renowned Kobe beef too.
One area that Vic and Anthony's Steakhouse are consistently praised for is their impeccable service. However, that doesn't mean that the food isn't genuine quality as well.
The Downtown area of Las Vegas doesn't have as many choices as the Strip when it comes to classic dining experiences. This is certainly one of those.
Primal Steakhouse
Location: Off Strip/behind Venetian
Seating: Yes
Table service: Yes
Primal Steakhouse may not be one of the most well-known steakhouses in Las Vegas. But it is one of the most popular right now.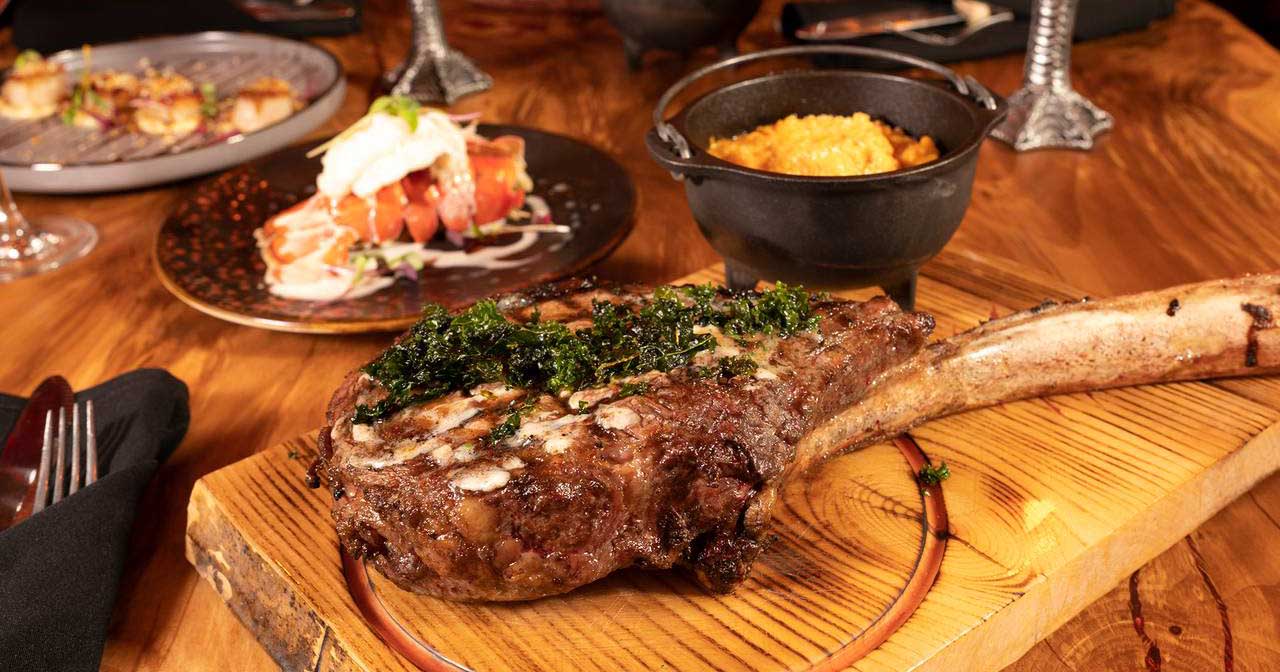 Primal Steakhouse isn't adorned with the usual leather seating or dark wood furnishings. Instead, it has what guests describe as a medieval Viking theme.
This may sound a little off the wall, and it is. However, guests seem to love the combination of historical theming but with a modern twist. In other words, think old-fashioned charm with new-world sophistication.
Primal rates highly on two things – amazing flavours and excellent customer service. So, although it is relatively new it is starting to make a real impact. And is certainly earning it's reputation and somewhere worth the taxi fare.
SW Steakhouse
Location: Strip/Wynn
Seating: Yes
Table service: Yes
The Forbes Travel Guide Four Star award winning SW Steakhouse has to feature on my list.
Not only does it offer a different steakhouse experience, but it also comes with a great view too.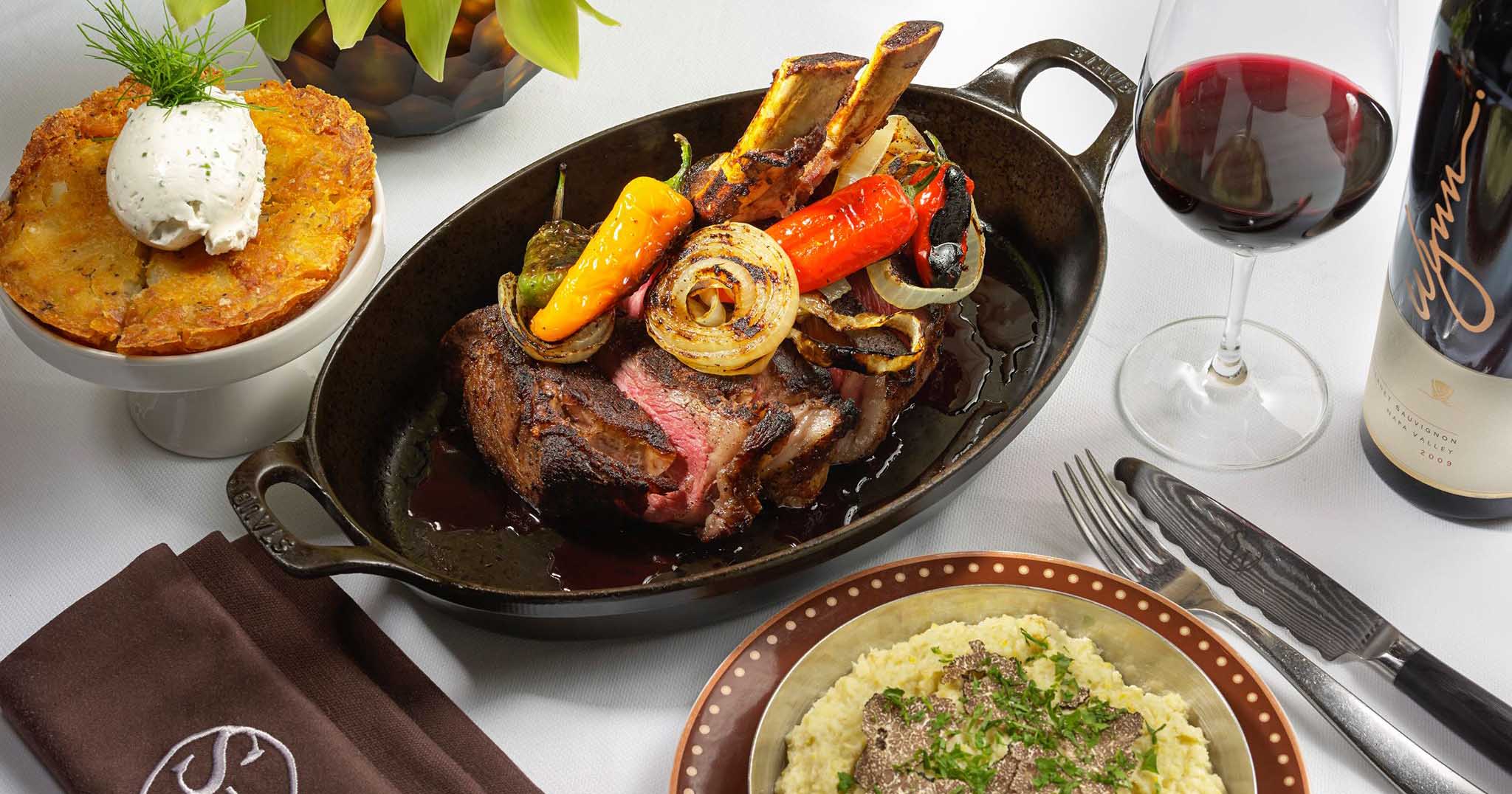 Far away from some of the classic low-lit traditional steakhouses on our list, SW Steakhouse is modern, bright and contemporary. With an open air patio and floor to ceiling glass windows too.
Their extensive impressive menu, offers an incredible selection of choices. However, that comes with a hefty price-tag, so only go there if you are happy paying premium prices.
SW Steakhouse also has a fantastic view over the Wynn's Lake of Dreams show which takes place at regular intervals each evening.
RELATED READING: Best Pizza in Las Vegas – Where to grab a great slice