Circus Circus is possibly the most divisive of all the Las Vegas hotels among visitors, but it's hard to imagine the Strip without it.
It is one of the oldest Las Vegas properties still in operation today and it is the most child/family friendly property of all the mega-resorts.
The place is also a bit of an acquired taste, though, and whilst some will love the theming, for others it is the stuff of literal nightmares.
Circus Circus overview
Location: Strip (North)
Opened: October 1968
Number of rooms: 3,767
Last renovated: 2020
Gaming space: 123,928 sq. ft
Operator: Phil Ruffin
Permanent shows: Circus
Signature attractions: Adventuredome
Known for: Being the family resort in Vegas
Price guide: $
Location
Circus Circus is one of the most northern of the hotel-resorts on the Las Vegas Strip, but that plays into its family friendly selling point. Parents who may be concerned that their children might see something they shouldn't in Vegas don't really have to worry, as the property is a long way from the action.
That location has improved slightly since the opening of Resorts World, meaning it doesn't feel quite as remote as it once did.
There are a small clump of hotels to the north of the property, such as The Strat and Sahara, but generally speaking Circus Circus represents the northern-most outpost of what most people consider the Strip to be.
Getting around
You're actually just as close to Downtown Las Vegas as you are to much of the Las Vegas Strip when you are at Circus Circus, so from that perspective it can be a good jumping off point for getting around.
That will involve some form of transport for the most part though, with the Deuce Bus your best bet. It stops near to Circus Circus and will get you to the Strip, Downtown, and back with ease.
There are some properties within comfortable walking distance too, though, most notably Resorts World and Wynn/Encore.
Circus Circus Rooms and Amenities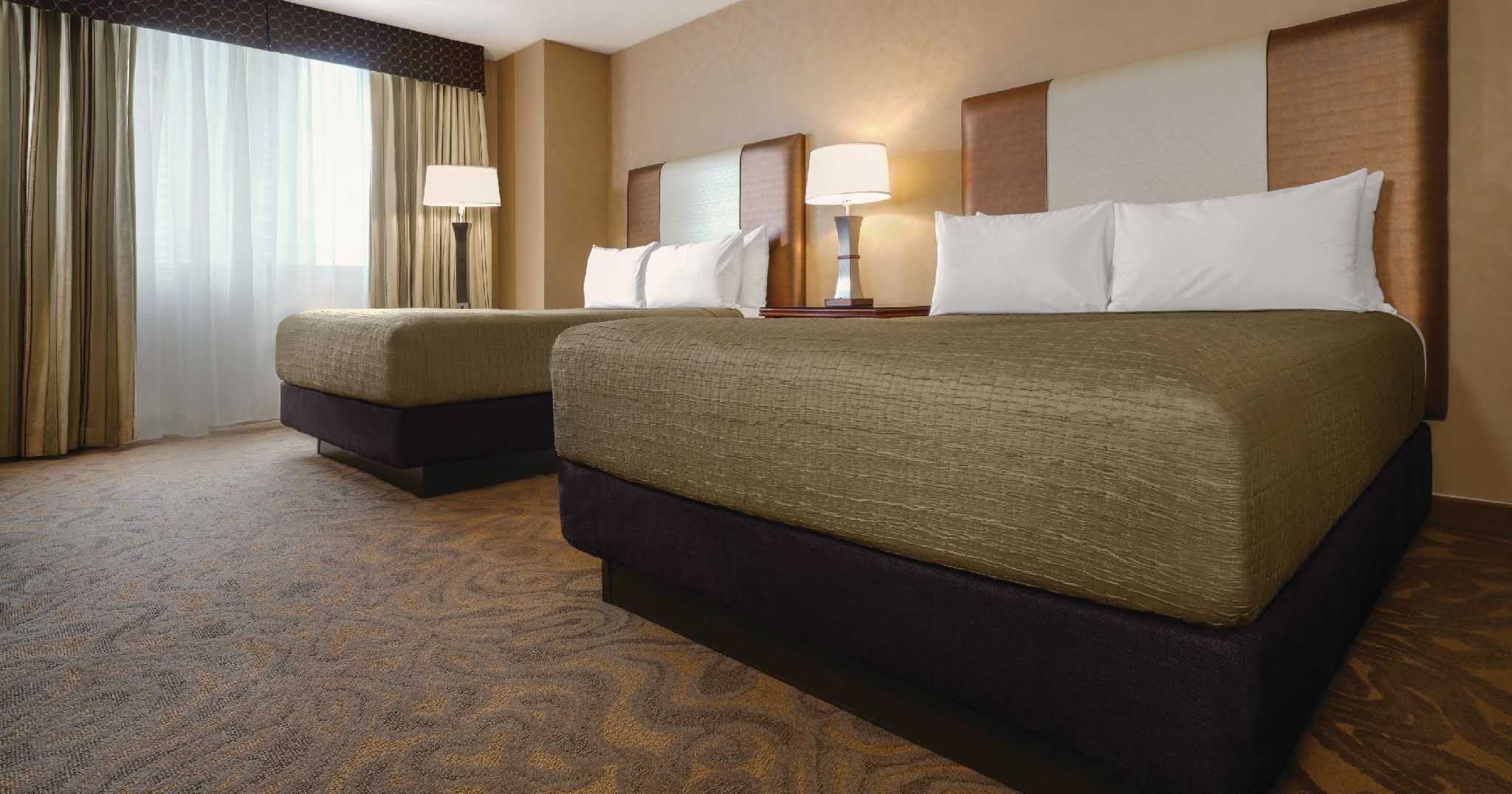 The rooms at Circus Circus have a definitive budget feel and a price point to match, so it's important you know what you're booking.
There are several options in terms of booking in different parts of the hotel but there is little actual difference between them.
They will all get you 350 to 400 sq. feet of space and a basic set of in-room amenities. If you don't like a neutral brown décor, you may not feel all that at home in them either.
You won't find much luxury anywhere in the resort in truth. There is no spa, but there is a salon. There is also a pool, although it's probably better described as a small water park.
The casino is surprisingly vast, though.
Food and Drink
Fine dining is not really this hotel's thing either, and the restaurant options are a little light. There is a steakhouse, a Mexican and a Pizzeria
There are good quick and cheap eats options, though, and there is a McDonalds right outside too.
Again, bars do not really fit with the family-friendly feel that the resort seeks, so don't expect to find many. There are a few dotted about, though.
Shows and Attractions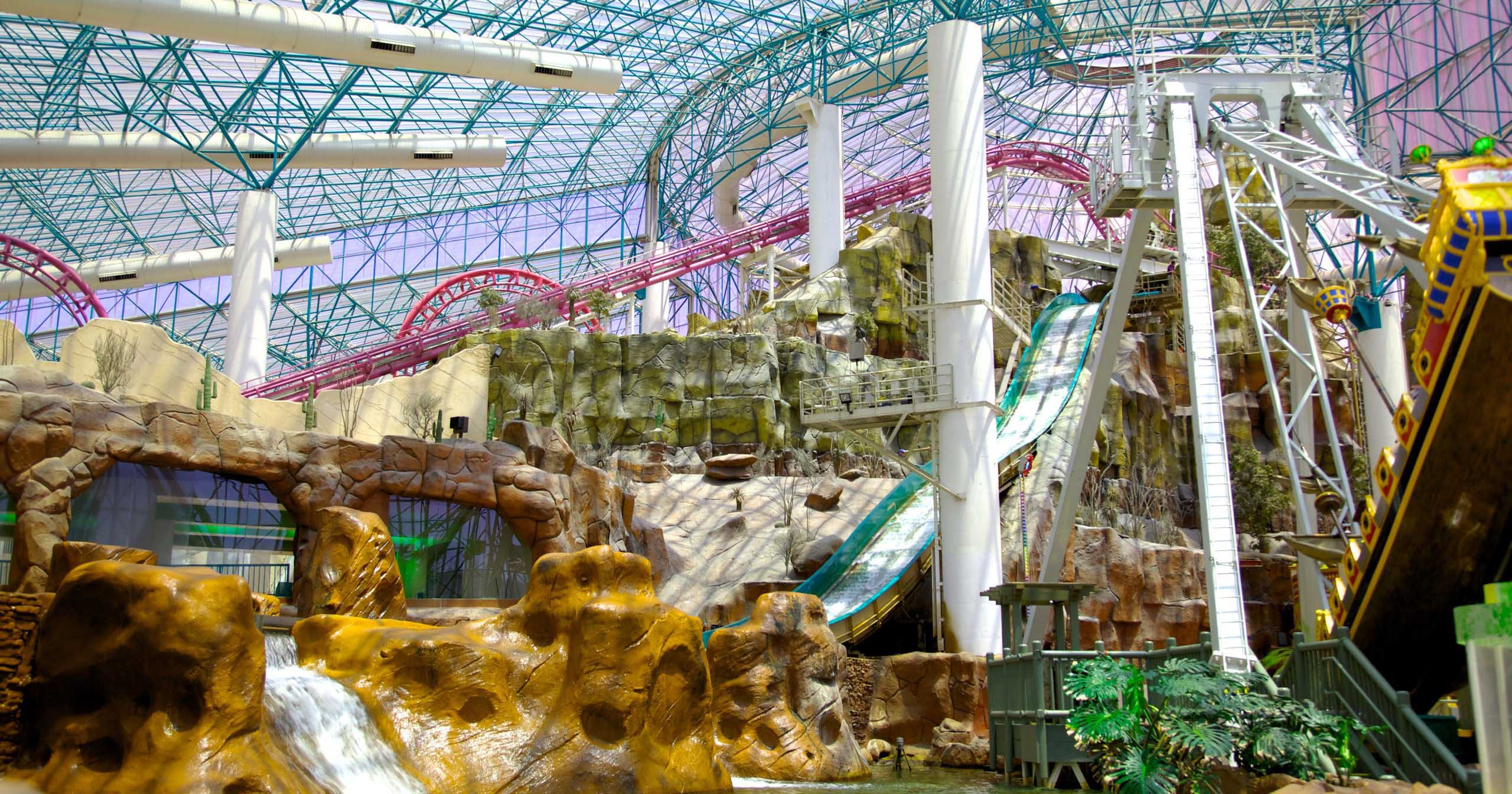 Unsurprisingly, one of the main attractions at Circus Circus is… a circus. It is located inside the property itself in a central location and runs regular shows throughout the day with clowns, acrobats and trapeze artists for people to enjoy.
There are also a plethora or arcades and old-fashioned carnival games in the main building to keep the kids entertained.
If you have a fear of clowns, though, this whole area is probably not the best place for you. Not only are there actual clowns wandering about, but the poor lighting also gives it a slightly dark and grotty feeling. I don't wish to be dramatic, but if I was in there and hoards of zombie clowns started climbing out of the walls and descending upon guests, I dare say I'd not be remotely surprised.
That carnival area is just the sideshow these days though. Towards the rear of the property is Adventuredome – a domed indoor theme park with two rollercoasters, dodgems, a sling shot and many other rides. It really is brilliant, especially for kids, and there is a section for the younger ones too.
Guests get coupons to use Adventuredome, although generally you will have to pay to use it. All day passes come in at $60, or $30 for those under a certain height (48").
Circus Circus Pool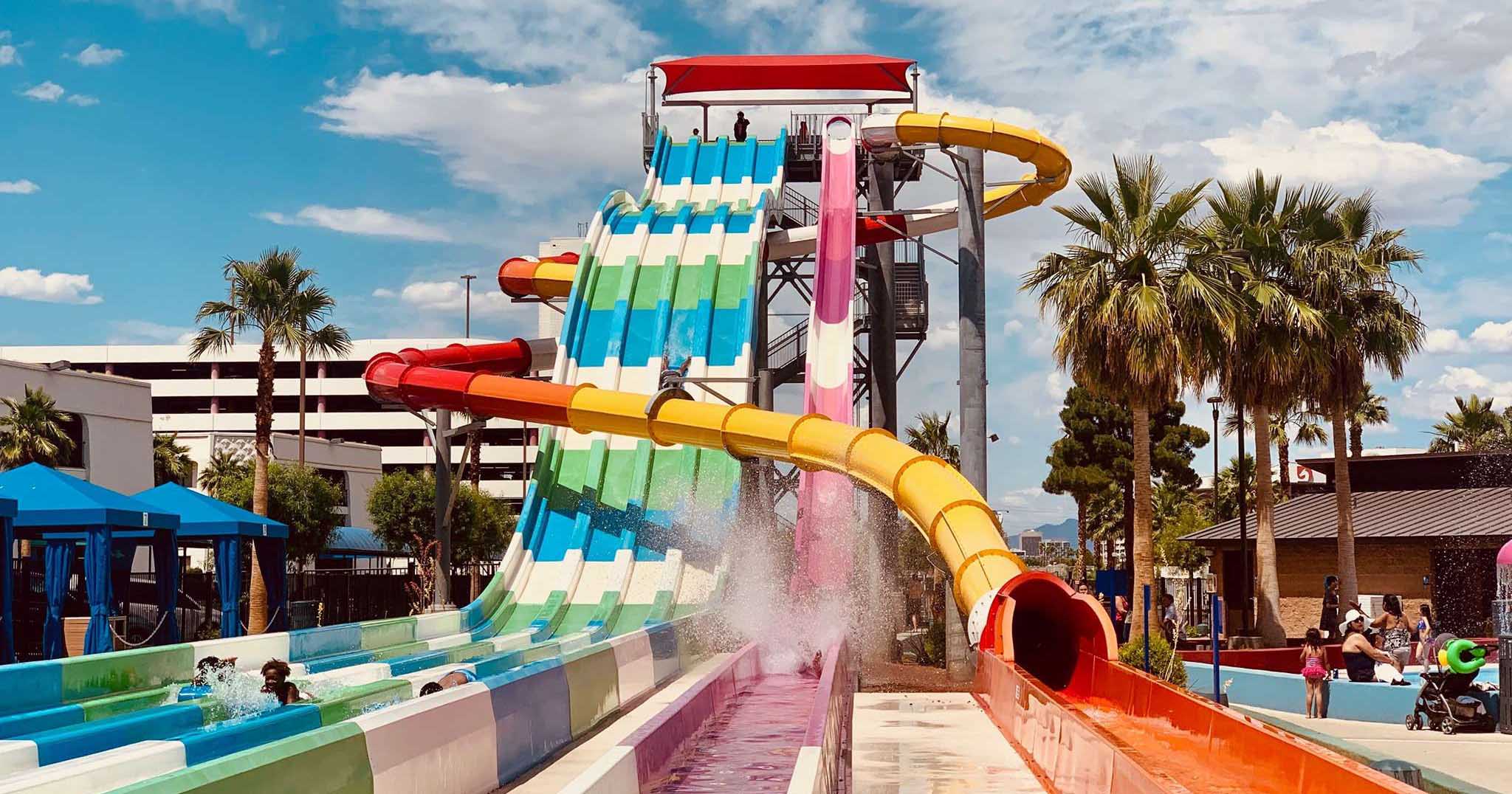 It is fair to say that the Splash Zone Pool is a big attraction at Circus Circus too. Unlike other pools among Las Vegas Hotels, this one is very much aimed at kids.
There is a 50-foot slide tower with three options once you get to the top: Mat Racer, Acqua Tube and Speed slide. One thing to bear in mind though is that they do come with height requirements.
The Splash Pad, meanwhile, is basically a big play mat with water cannons and other treats. Parents can hire cabanas if it all gets too much.
If you want to use the Splash Zone pool, though, you have to be a guest at the hotel.
Conclusion
Circus Circus is what it is, and it is not for everyone. It has carved out a niche for itself though as the resort that brought family fun back to the Strip.
Pros: Great for families and extremely affordable, some of the absolute best old-school neon in Las Vegas.
Cons: Isolated location and the rooms have a definite budget feel. Somewhere to avoid if you have a fear of clowns.
Considerations: This property tempts some first time Las Vegas visitors with a great price and a fun theme, but unless you have kids to keep entertained it is a bit of a waste of a Vegas vacation.