When visiting Las Vegas most people do some sort of research or planning before they arrive. Whether that's looking for hotels, recommended restaurants, good value attractions or the best deals and discounts. However, there is one pre-trip ritual that many Vegas visitors do but not everyone knows about – myVEGAS.
Las Vegas is a vacation destination like no other. You are literally bombarded with choices before you even arrive. Hotels, restaurants, bars, casinos and shows are all competing for your business and interest and for a first-time visitor it can be completely overwhelming.
That sheer choice can make it difficult to know where to start, what to choose and where to find any bargains. And for those who have never gambled before, the thought of a vast casino floor can also feel a little daunting.
When I first visited I knew nothing about myVEGAS, what it was or what it did. It is something that a lot of repeat visitors use, but is probably one of the best-kept secrets for Vegas beginners.
By using myVEGAS before you've even stepped foot on Vegas soil for the first time you can have practiced the slots, perfected your Blackjack technique, earned some free slot play, and bagged yourself free attractions or 2-4-1 buffets. Better still, it's all free.
So, I thought it would be a good idea to break it down and explain how these little apps can help go a long way to make the most of your Vegas vacation.
RELATED READING: Las Vegas Strip: Everything visitors need to know
What is myVEGAS?
myVEGAS is a group of five apps incorporating slots, Blackjack and Bingo. you download and play the apps for free, and are usable on smartphones and most other devices.
The basic idea is that you play the various games and build up loyalty points. You then use those points to redeem real-time rewards in Las Vegas.
You don't have to download all five apps, you can play just one if you'd prefer. But the rewards can be different at each and it's easier to build up your points, the more apps you have. This is because your loyalty points are linked across them all.
The apps to look out for are myVEGAS Slots, myVEGAS Blackjack, myVEGAS Bingo, myKONAMI Slots, and POP! Slots.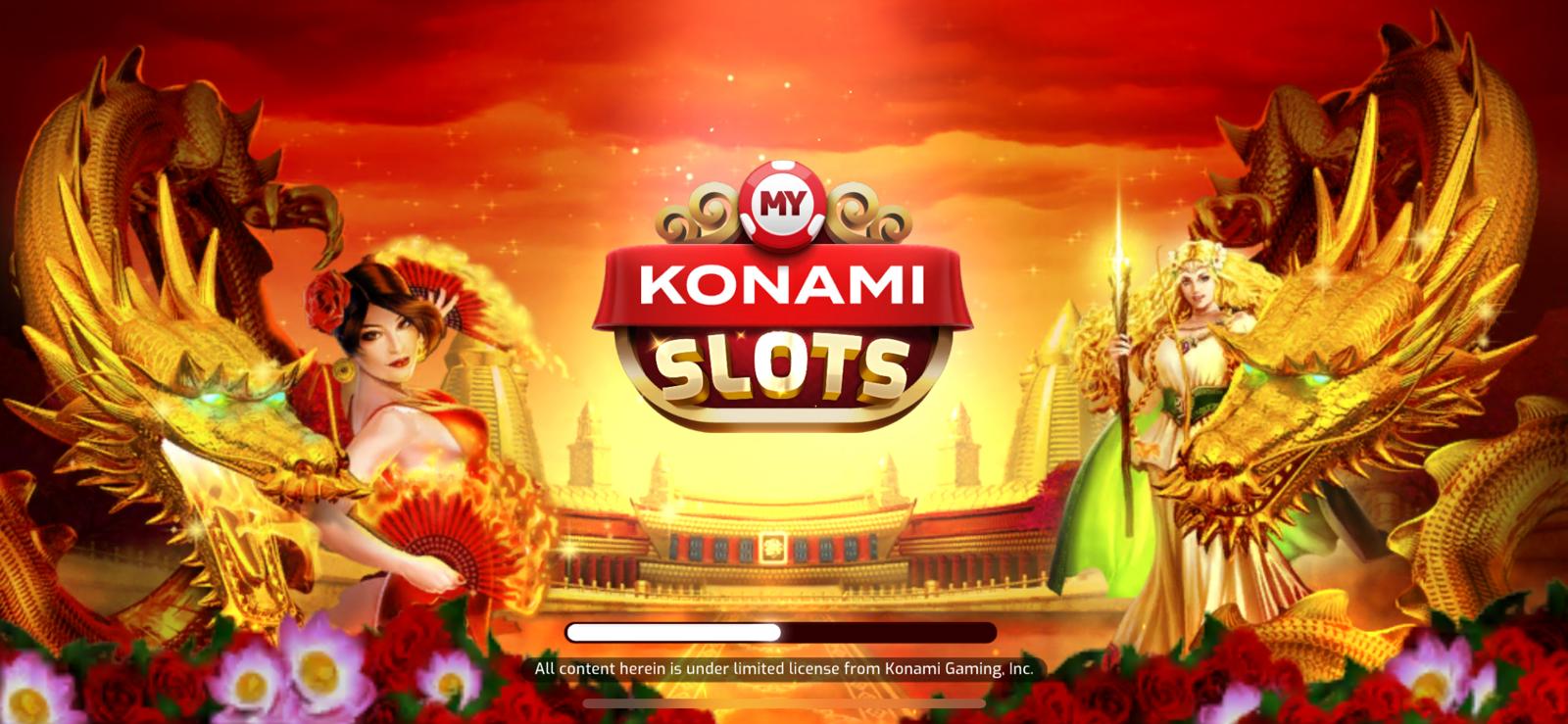 If you are into slots, then I'd recommend playing on both myVEGAS Slots and myKONAMI Slots at least. You can also use a web browser to play directly on the myVEGAS website.
RELATED READING: LAS VEGAS: When is the best time to visit?
How does myVEGAS work?
You can join any of the myVEGAS apps either through email of via your Facebook sign-in which it links to.
Choose the app you want to play, register and then you will be credited with some free chips to play with. Every day after that, you are given a daily bonus of free chips to continue playing.
If you play one of the slot apps, you will have a range of games from which to choose. With myVEGAS Slots and myKONAMI Slots the games are side-by-side amongst an animated graphic of the Las Vegas Strip.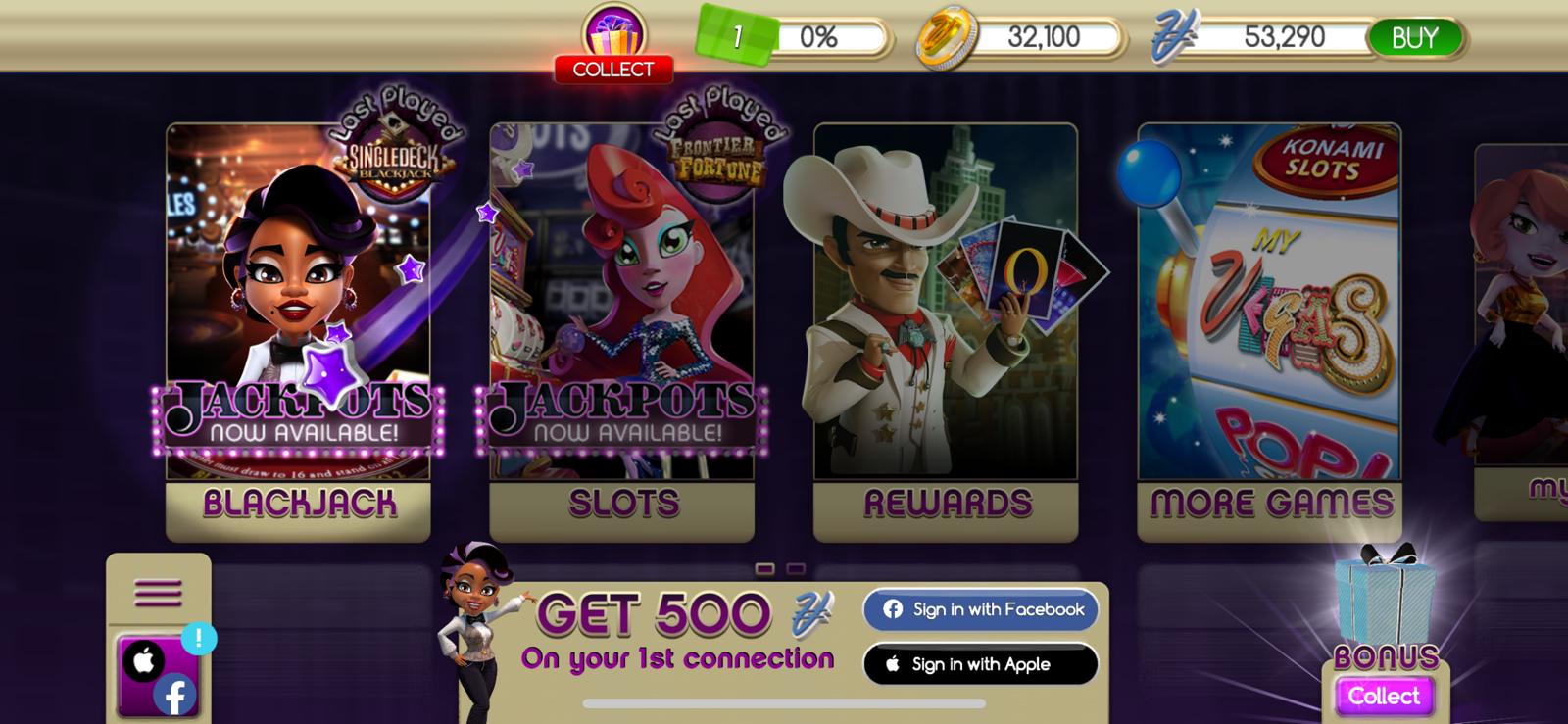 While in POP! Slots you enter an animated casino on the Strip and a digital version of you walks around the slots.
Once you choose your game, you treat it as a regular slot game ensuring that you set your bet level at a reasonable amount based on the number of chips you have to play with.
If, instead, you are playing myVEGAS Blackjack then you start with Singledeck at MGM Grand and work your way up to unlock other variations and other casinos too.
With myVEGAS Bingo you choose what game you want to play and how many cards you want to play with.
If you have multiple apps you will receive a free daily bonus from each app.  As you play you convert your chips to loyalty points.
As you gain more loyalty points you will be eligible for higher value rewards.
RELATED READING: How to get comped for a free room in Las Vegas
myVEGAS Rewards
A Rewards tab is available on each app for you to browse.
When you click on Rewards you will be given a list of partners that offer deals with myVEGAS.
These include MGM resorts on the Strip plus Vegas restaurants, attractions, experiences and transport. It also includes non-Vegas partners too.
When you click on a partner, you will see a list of available rewards that they offer and the amount of loyalty points you need to claim it.

Each reward will give you a description of what it entails. It will also give you a link to the terms and conditions and it is essential that you read these.
You must redeem the majority of rewards within either 45, 60, or 90 days. Some rewards are only available on certain days or times, for example, Monday to Thursday.
Some rewards come with a requirement of an overnight stay at a resort. However, there are plenty of others that don't so don't let that put you off.
Other rewards are classed as premium, and they come with a maximum limit. Basically you can only redeem three premium rewards in a 30-day period.
There is no upper limit on non-premium rewards though. That means you can get as many of these as you want, assuming you have enough loyalty points.
Don't ever worry about wasting points on rewards you don't claim. You will be able to cancel almost every reward that you don't use and they will refund the points back into you account. Again, just make sure you check the t's and c's.
Finally, rewards will generally refresh every day. So if you see a 'SOLD OUT' banner on a reward you want then just return the following day to see if its available. There is no set time for when these rewards will refresh, so its often best to check back at different times of the day.
RELATED READING: Top Las Vegas tips for first-time visitors and beginners
How can I build up my points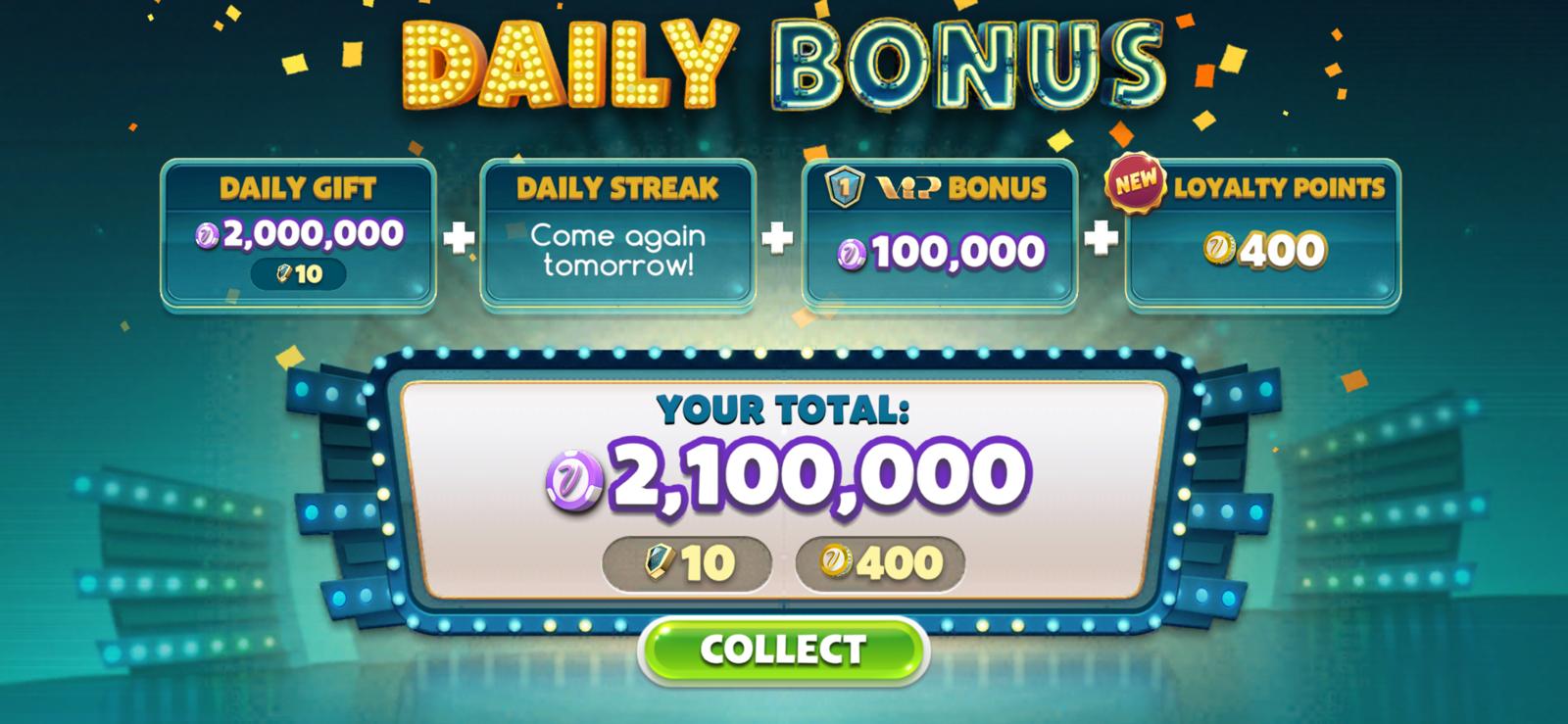 You will receive a number of free chips each day. However, there a few ways you can make these go further.
Just by opening up the apps once a day, you will receive you daily bonus chips. But you can maximise these by logging in on consecutive days.
For example, you may get 200,000 chips each day. But if you do this five consecutive days you will receive 200,000 the first day, 300,000 the next, 400,000 the next up to 1,000,000. This can also then trigger a multiplier wheel for every consecutive day after that.
On top of this, you will also receive an email each day with a link to receive more chips. The myVEGAS facebook page also posts additional chips at least once a day so make sure to keep an eye on this and redeem as many as you can.
The more chips you get each day, the more you can play in the apps, therefore the more loyalty points you can build up.
It is worth noting though, that there is a maximum amount of loyalty points you can earn each day. When you have reached this limit a padlock sign usually appears beside your loyalty point total. There is no point in playing past this point on that particular app so just return the following day.
But this is where having multiple apps with linked loyalty points helps. If you reach your maximum on one app, you can just move to another to continue playing and keep building them up.
Is myVEGAS really free?
myVEGAS is completely free and you can register, play, build up your points and receive some amazing rewards without it costing you a single penny.
For my first three trips I did this. And I enjoyed some fabulous deals including free slot play, 2-4-1 buffets and free drinks.
However, if you are willing and able to spend some money on these apps then you can make it go even further.
Each app has a 'shop' or 'buy' section where you are able to purchase additional chips to play. This can give you a big boost in a number of ways.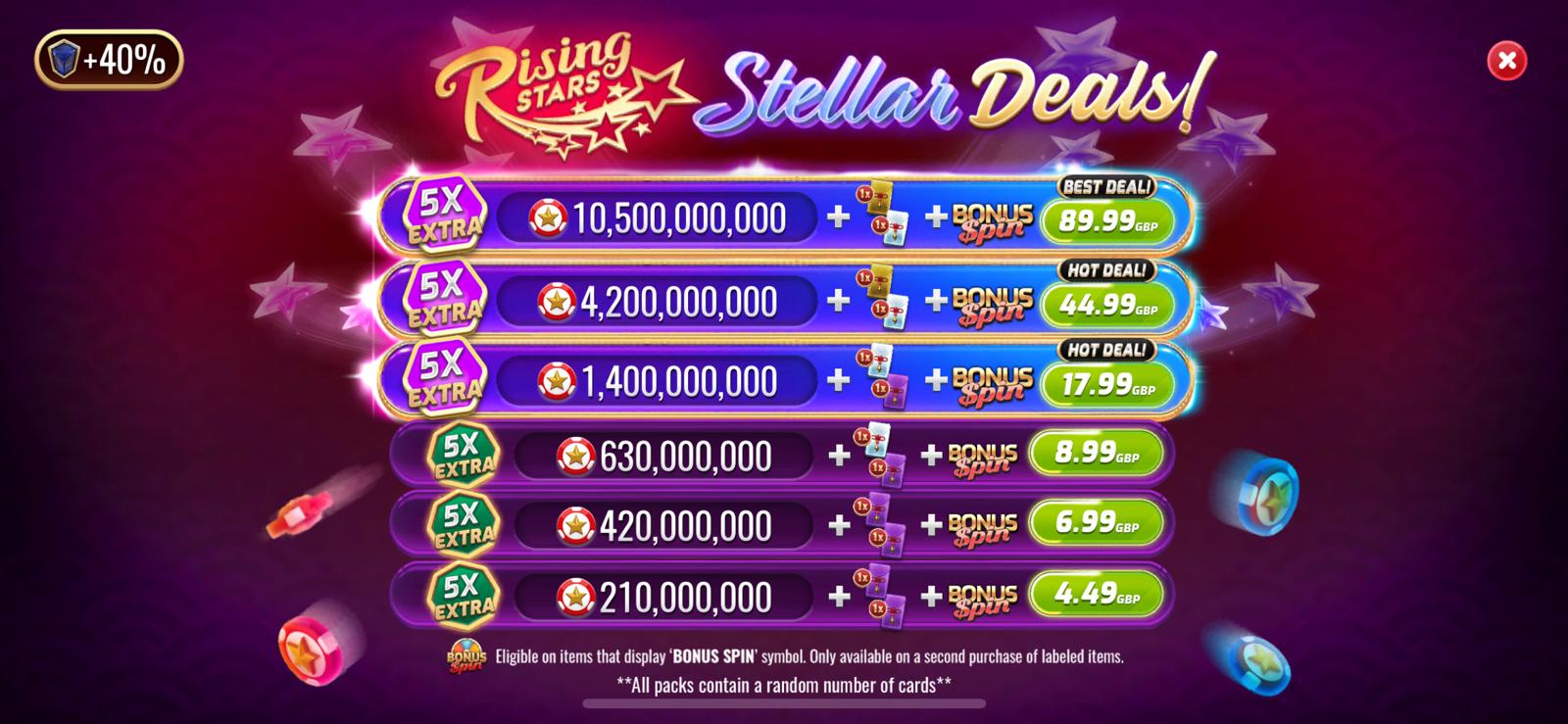 Firstly, having more chips to spend each day means you can build your loyalty points in a shorter space of time. Secondly, in-app purchases result in a better selection of rewards. Finally, in-app spend allows you to redeem more than three premium rewards in 30 days.
They don't publish exactly how much you need to spend it unlock the additional rewards. However, it is not generally considered to be more than around $50 – $75.
RELATED READING: Las Vegas on a budget – tips, tricks and deals
How do I redeem my rewards?
Selecting a reward is as easy as pressing a button. Just decide which one you want, click to say you have read the terms and conditions (and make sure you actually do read them) and then click confirm.
If you choose a non-MGM resort reward, then instructions of how to redeem it will be included in the description.
If you are redeeming a reward from an MGM resort such as food, drinks, slot play etc you will redeem these at the MGM Rewards desk in each resort.
Say, for example you choose the 2-4-1 Tom sized beers at New York-New York. You will need to go to the MGM Rewards desk in that resort with your phone and have your myVEGAS wallet at the ready.
If you aren't already a member of MGM Rewards, then you need to sign up as your myVEGAS rewards get added to this card. You can do this at the desk as long as you have photographic ID.
Simply give the reward reference code at the desk, hand over your MGM Rewards card and they will add the reward to your card. You then just present this card at the relevant place. Either in the slot machine or at the bar/restaurant.
In the example above, you would order two Tom sized beers at Toms Urban and hand over your card to receive the 2-4-1 offer.
Is myVEGAS worth doing?
If you have the time to play on these apps then absolutely.
It is true that it can take a while to build up enough loyalty points to earn the best rewards. However, with a steady stream of free chips, you can play enough to make some real savings in Vegas. And at no cost to you unless you want to add additional spend.
Many people build it in to their pre-Vegas schedule and develop a routine of playing either at lunchtime, early evening or before bed leading up to a trip.
It is also great fun, don't forget. It can help you develop your Blackjack technique or build your confidence on slots. Many of the slots you see in the casinos are on the apps and, if not, the bonuses look similar.
In summary, there's a reason that most Vegas regulars play myVEGAS and that's because it offers great value.
Check out our guide for further information on Rewards Clubs