Las Vegas is, for me, the most exciting place to visit in the world. It can, though, also be one of the most daunting for first-timers and beginners.
If you are in that boat, then don't worry about it. I still remember my first trip to Las Vegas and I just didn't know where to start.
Hopefully, though, these tips for first-timers will help eliminate some of the stress.
Pack comfortable shoes
I'm going to start with the most important one by far. For many Las Vegas first-timers there is a perception that the Strip is quite compact and everything is within walking distance of each other. Let me assure you, that isn't the case.
Even when you first arrive, you fall into the trap of thinking that everything is closer than it actually is. It only looks that way, though, because everything is so big.
The Strip is enormous – more than four miles long, in fact. A Las Vegas trip, then, comes with an awful lot of walking. Even getting from your room to the Strip in some of the hotels can be a genuine trek.
Comfortable shoes, then, are an absolute must. Get them, and make sure they are properly broken in before your trip. Your feet will love you forever.
RELATED READING: Las Vegas Strip: Everything visitors need to know
Budget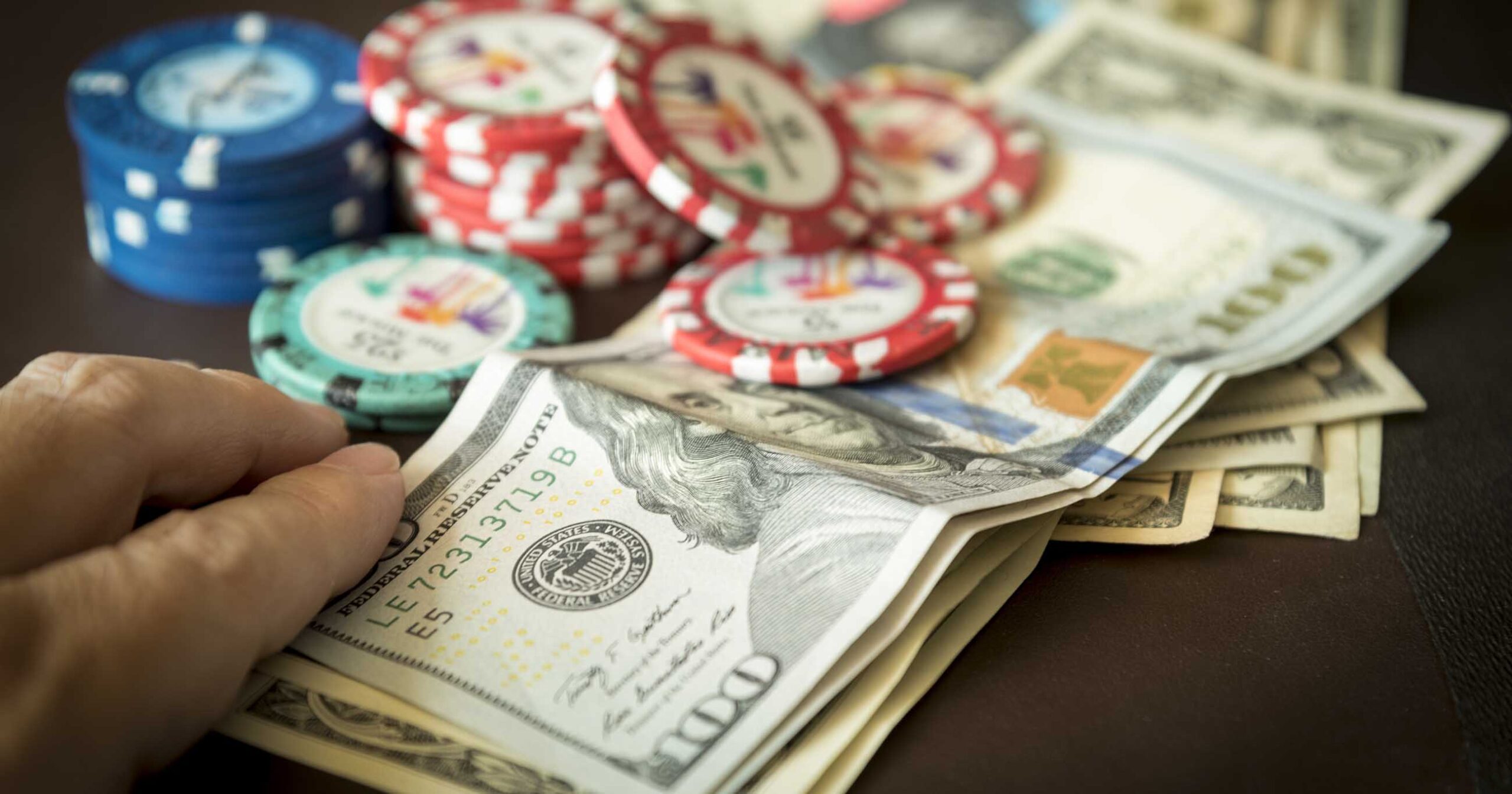 Gambling is not compulsory in Las Vegas. I have spoken to people before who say there is no point in them going to Las Vegas because they don't enjoy gambling. Well, I had two Vegas vacations before I even put a dollar in a slot machine.
One thing that Las Vegas is very good at, though, whether you gamble or not, is draining your money.
If you are staying on the Strip especially, drinks, meals, attractions and shows can cost a lot and you should be prepared for that.
Personally, I divide my budget up into separate envelopes for different days and stick to it strictly. It is worth taking a little extra as a float too, just in case, especially if you plan on gambling.
Remember that Las Vegas was literally designed to tempt visitors into parting with their money, so they know what they're doing.
RELATED READING: Las Vegas on a budget – tips, tricks and deals
Tipping is expected in Las Vegas
One very important thing to factor into your budgeting is tip money. For Americans, that will be second nature, of course.
If, like us, you visit from the UK, it can be a difficult frame of mind to get into. After all, the UK does not have a tipping culture.
However, most of the service industry staff in Las Vegas genuinely rely on tips just to make ends meet.
If you get a free drink while gambling, tip the waitress. Been lucky enough to win a handpay (a slots win of more than $1,200)? Tip the slots attendant who pays out your winnings. Restaurant servers, taxi drivers, concierges, table games dealers… if they have done something for you, tip.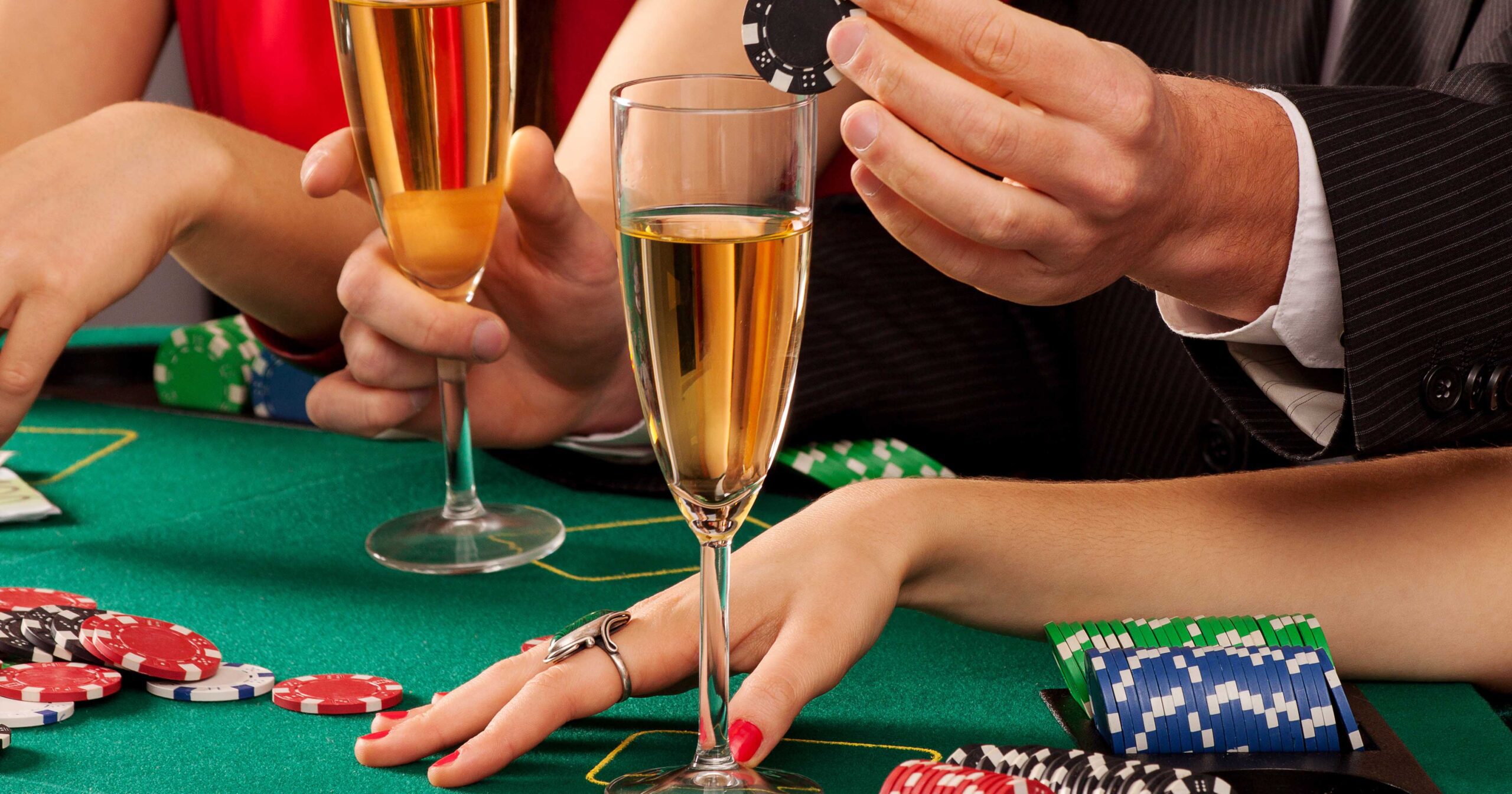 It doesn't have to be much. Just use your judgement and have smaller bills ready to use for tip money.
Avoid Las Vegas ATMs
While we are talking about money, I definitely need to mention the ATM Machines.
Some people don't like to travel with a lot of cash these days and that's understandable. Honestly, though, I'd advise making an exception for Las Vegas.
While you can pay for things like meals, resorts fees, bar tabs and taxis with a debit or credit card, Las Vegas is a cash-ready city. If you want to gamble, you're going to need cash. As mentioned, you need cash for tipping too.
It can be tempting to simply use the ATM machines once you arrive to cover your cash needs. However, while they are plentiful in Las Vegas, the fees are extortionate. Some will even charge you $10 to withdraw your own money.
All the hotels come with a safe as standard, so my own personal recommendation is to take the cash you're going to need with you and lock it away until you think you'll need it.
Sign up for Las Vegas rewards clubs
If you are anything like me, rewards clubs will be the last thing on your mind when you arrive in Las Vegas for the first time.
There is that much to see and do, and just getting your bearings can be a genuine challenge. I don't even remember seeing the rewards desks on my first trip, never mind using them.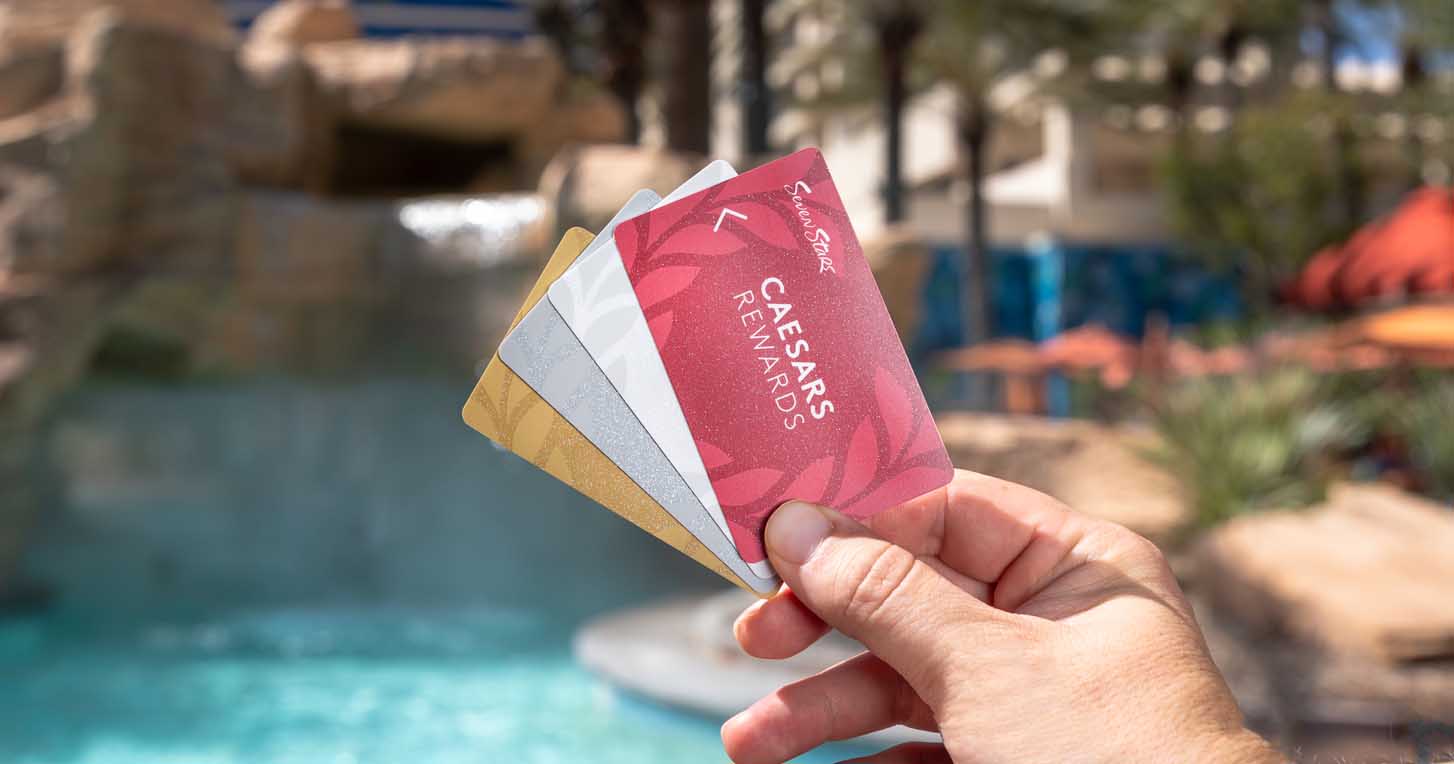 I missed a massive trick, though. The experienced Vegas visitor inside me now looks back on my first two trips, and all that money I spent without earning rewards points, and cringes.
Basically, Las Vegas is a city that likes to make it easy to return. Sign up to rewards clubs and every dollar you spend in that club's properties will earn you points. Based on those points, you will then receive offers of complimentary hotel rooms, dining credit, or freeplay in the casino.
First time visitors generally don't know if they are going to want to return, of course. However, it is still worth taking the 10 minutes to sign up. Just be advised you will need some photo ID to do so.
RELATED: Las Vegas rewards clubs and how to make the most of them
MGM and Caesars Rewards are the best two in Vegas as they cover a lot of the hotel resorts on the Strip. They increase your options immeasurably. For example, if you are staying in Caesars Palace but eating in Paris, or buying show tickets in Planet Hollywood, it will all go on your Caesars Rewards cards. The same is true of all the MGM properties.
Get myVEGAS before you go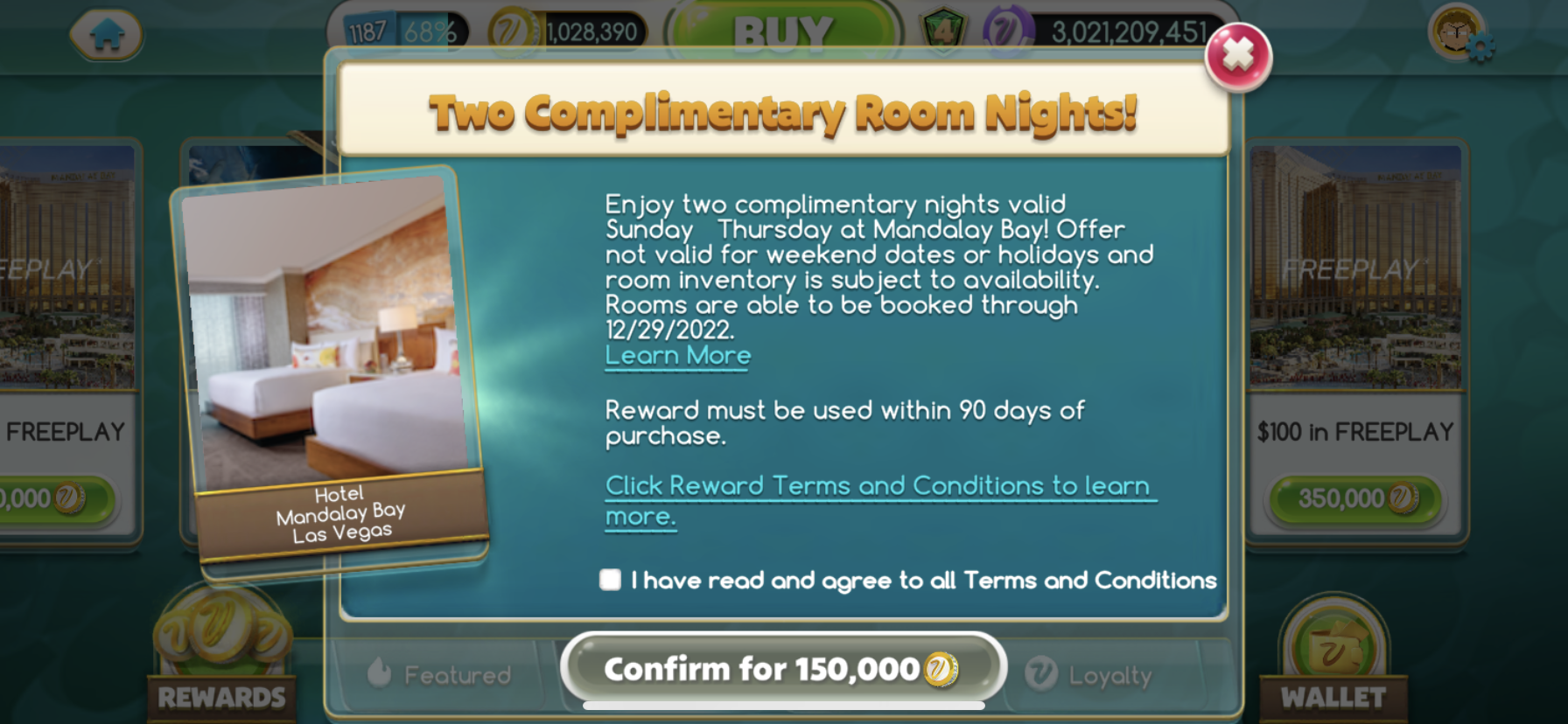 You can get a head start on getting some freebies in Las Vegas by using the myVEGAS apps before you go.
MyVEGAS is a series of connected apps that are free to play but earn you credits that you can redeem for very real savings whilst in Vegas. There are several slots apps (myVEGAS Slots, myKONAMI, POP! Slots) plus a blackjack and bingo one too (myVEGAS Blackjack and myVEGAS Bingo).
You can buy chips for it, but generally speaking you wont need to. Simply play on the apps and before you know it you will be able to choose from a number of rewards to enjoy.
These can be two-for-one buffets at some of Vegas' biggest hotels, free or discounted show tickets, free drinks, casino freeplay, or even complimentary rooms. It really can save you a significant amount of money.
Related Reading: myVEGAS – How to use it to get Las Vegas freebies
If you want to see the Las Vegas sign, go early
If you are going to Las Vegas for the first time, you are going to want to go and see the 'fabulous' sign. It's just something we are all compelled to do.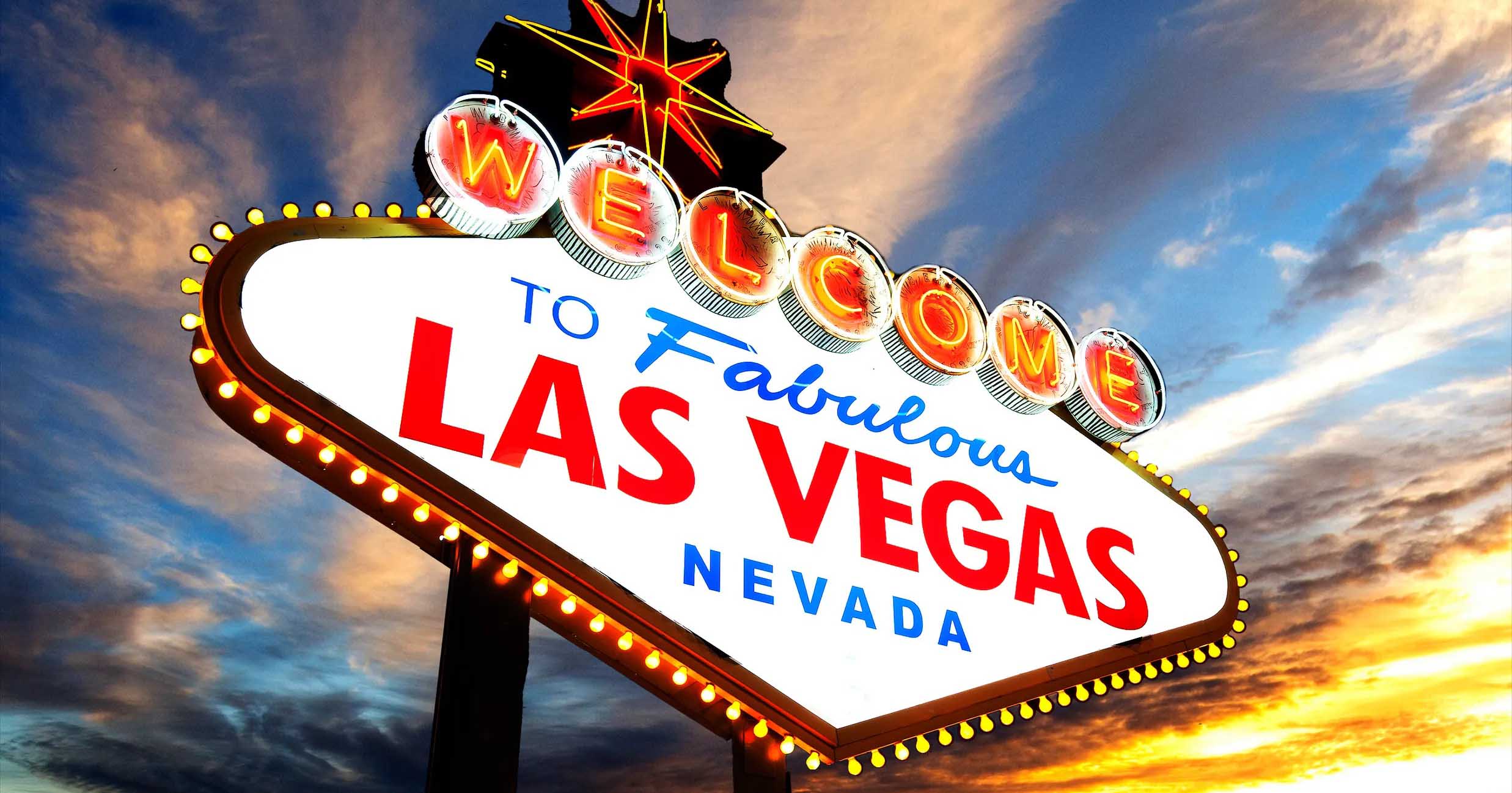 There are a couple of things they don't tell you about it, though. Firstly, it is a long walk from centre-strip. The sign is located at the very south end of the Las Vegas Strip, close to Mandalay Bay. When I say 'close' I mean close for Las Vegas, which is about a mile away! Literally. I wouldn't personally recommend walking it.
The second important thing to note is that, since everyone has the same idea, there are queues. That can be frustrating, but you can avoid those lines by making your visit early in the morning. In fact, sunrise itself can be a great time for a photo with the sign.
On the subject of photos, there will be someone offering to take a picture for you. If you take them up on that offer, just remember to tip them.
Prioritise your time
It is important to accept that you are not going to be able to do everything you want to do in Las Vegas on your first trip. In fact, after half a dozen trips I am still scratching the surface of my to-do list.
That means it's important to properly prioritise your time. Most first-time visitors want to do the Grand Canyon, the sign, the Bellagio Fountains, the Eiffel Tower etc. They were certainly on my list.
My only extra tip here would be to add a visit to Downtown Las Vegas to that list. It's something not everyone thinks about but no Las Vegas experience is even remotely complete without it.
RELATED READING: Eight reasons why you must visit Downtown Las Vegas
Watch Las Vegas vlogs on YouTube
YouTube has changed the way we see the world, and it really can be a great resource for learning about Las Vegas.
There is a thriving Vegas vlogging community to explore where you can soak up the knowledge of experienced visitors to the city.
We have our own Begas Vaby vlog, and Matt Bridger is highly recommended as well.