The Las Vegas Strip has just about every kind of resort you could dream of, but one thing that it certainly does not lack is luxury high-end hotels.
That is, perhaps, a bit of a sore spot for many. After all, Las Vegas is supposed to be the true equaliser, right. It's supposed to be the place we can all go to feel like kings or queens.
However, there is definitely a place for opulence above and beyond the norm on the Las Vegas Strip.
RELATED READING: Las Vegas Strip: Everything visitors need to know
Wynn Las Vegas and Encore
I'd might as well start this with the most luxurious hotel in Las Vegas of them all, right? The Wynn and Encore are sister properties that sit at the north end of the Strip.
One thing that Las Vegas is known for is theme hotels. Wynn Resort is not one of those, but if it was, the theme would be uncompromising opulence.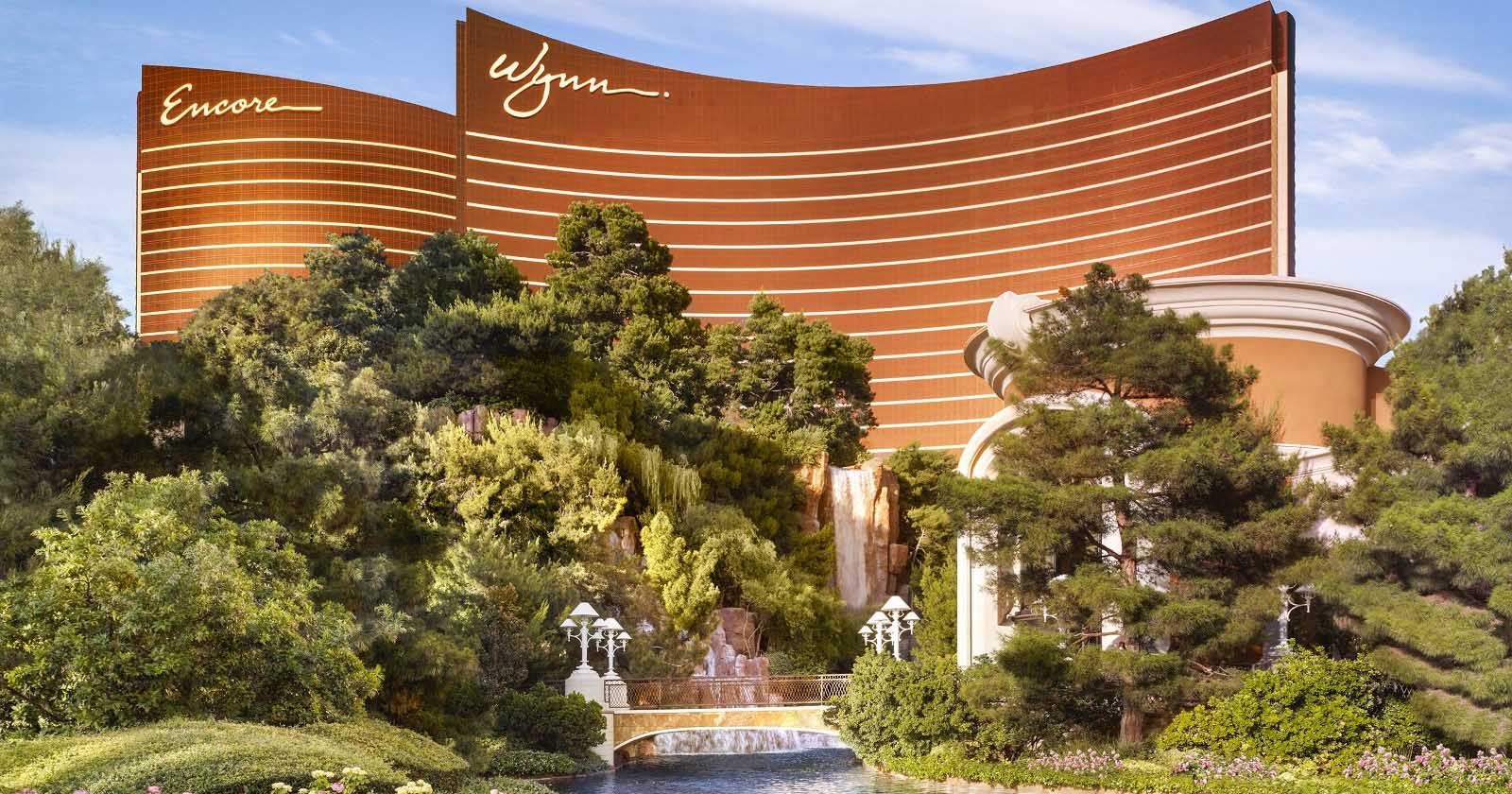 The rooms are spacious and have a very high-end feel. It is the casino and lobby area that really set it apart, though. Both are just dripping in pure decadence.
Wynn Las Vegas and Encore collectively hold more Forbes Travel Guide Five-Star awards than any other resort and casino in the world.
Although Wynn is very much high-end, it does welcome all. No one there is going to make you feel like you don't belong. That said, it has a genuinely exclusive feel, and it certainly attracts primarily those with extra deep pockets.
RELATED READING: Wynn and Encore review and guide
Venetian and Palazzo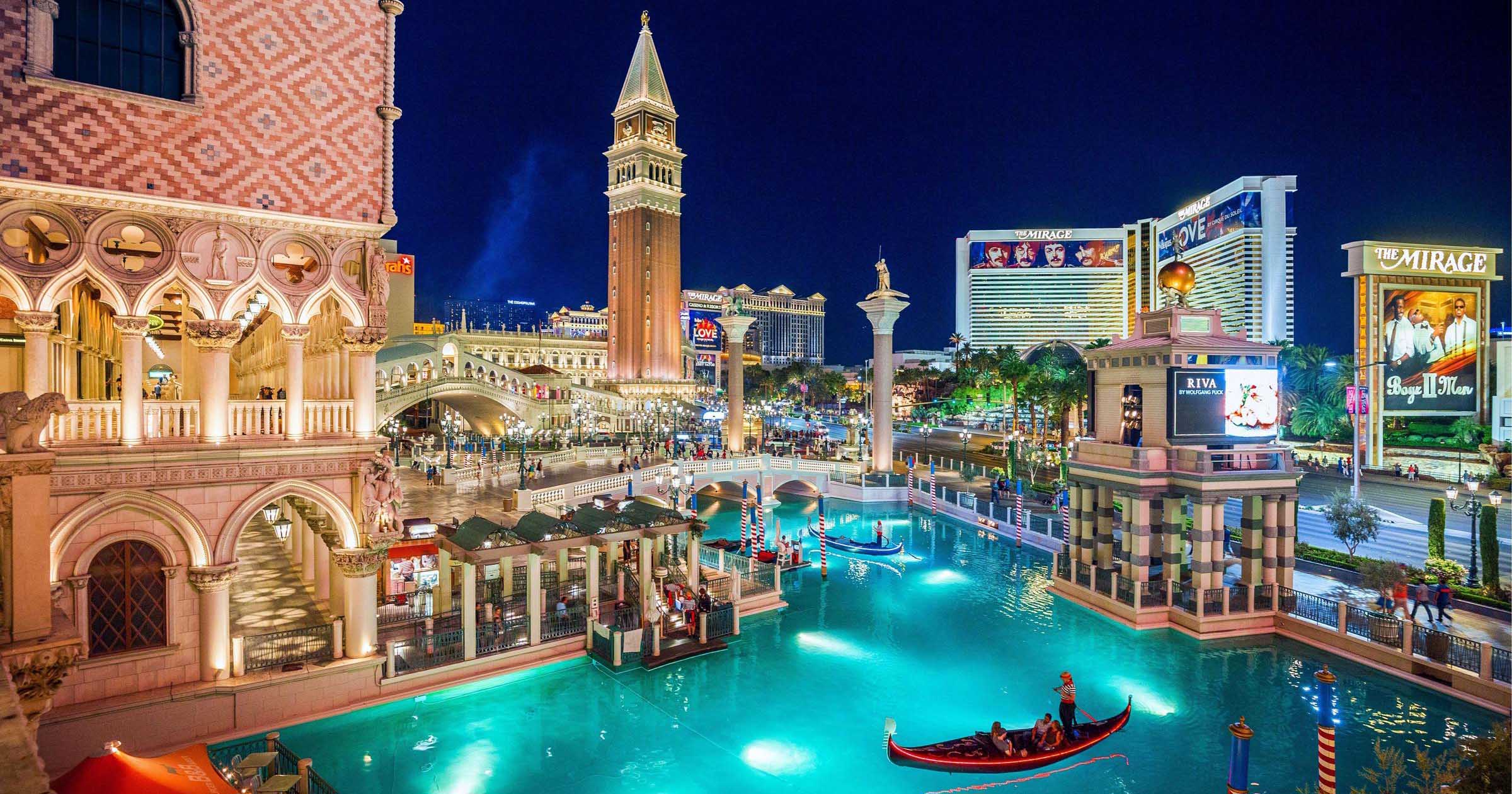 Generally in Las Vegas, the rule is that hotels have to choose between a theme and a high-end luxury feel and price point. Unsurprisingly, most plump for the latter, and that is why the theme hotels of old are slowly becoming rarer.
The Venetian, though, is perhaps the one that has managed to seamlessly marry the two. Yes, Caesars Palace has a theme, as does Bellagio, but they are not quite as in your face as the Venetian's is.
One thing that really does give Venetian its high-end feel is its rooms. The standard room is huge at 550 square feet and decked out in gold and royal purple. They are the best entry-level rooms in Las Vegas in my opinion.
The Venice theming runs through the hotel to such an extent that there is a canal inside, but even that feels very luxurious. The same can be said of the ceilings in the lobby and front-of-house, which are absolutely stunning.
It is genuinely difficult to describe with words but, suffice to say, the Venetian and Palazzo are arguably my own personal favourite luxury property in Las Vegas.
RELATED READING: Venetian hotel review and guide
Resorts World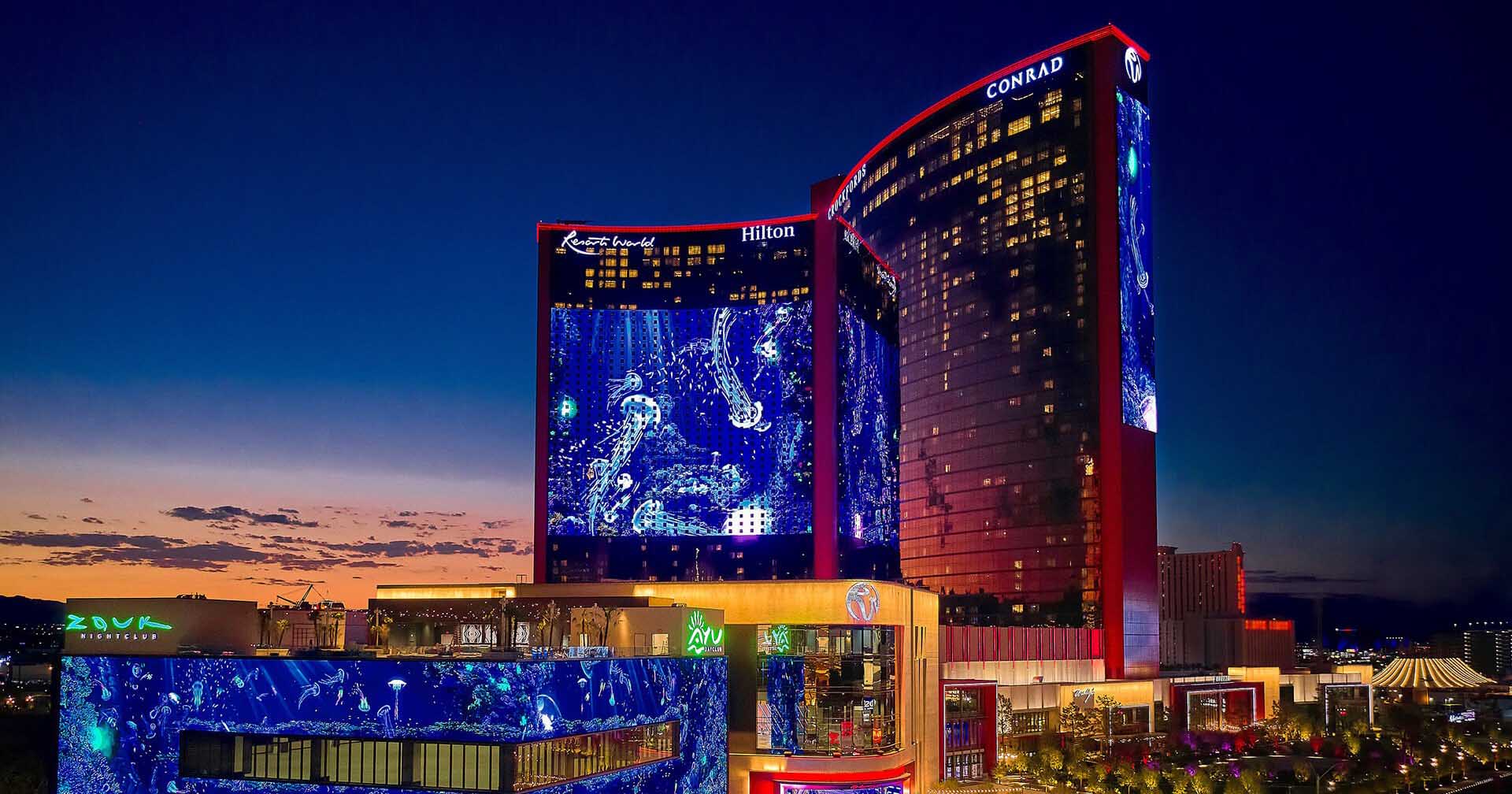 Resorts World is a tough hotel to gauge right now. It is the newest hotel on the Las Vegas Strip and it has certainly been made to a high-end spec.
There are essentially three tiers of luxury hotels within Resorts World. In ascending order, they are Hilton, Conrad, and Crockfords.
The luxury is woven through the whole property, with a great pool complex, lots of high-end restaurants, and a top-class music venue with exclusive residencies.
One downside, though, is the location. It is on the north end of the Las Vegas Strip and feels isolated compared to others. Wynn and Encore are close, though, so if luxury properties are your thing, you will have another close by to enjoy.
The other big question about Resorts World is whether it can maintain its high-end standing in Las Vegas. Right now, it is new and that is reflected in the price point. Interest is always high in the newly built Las Vegas hotels. Time will tell if it can maintain its price point after that interest wains a little.
RELATED READING: Resorts World hotel review and guide
Caesars Palace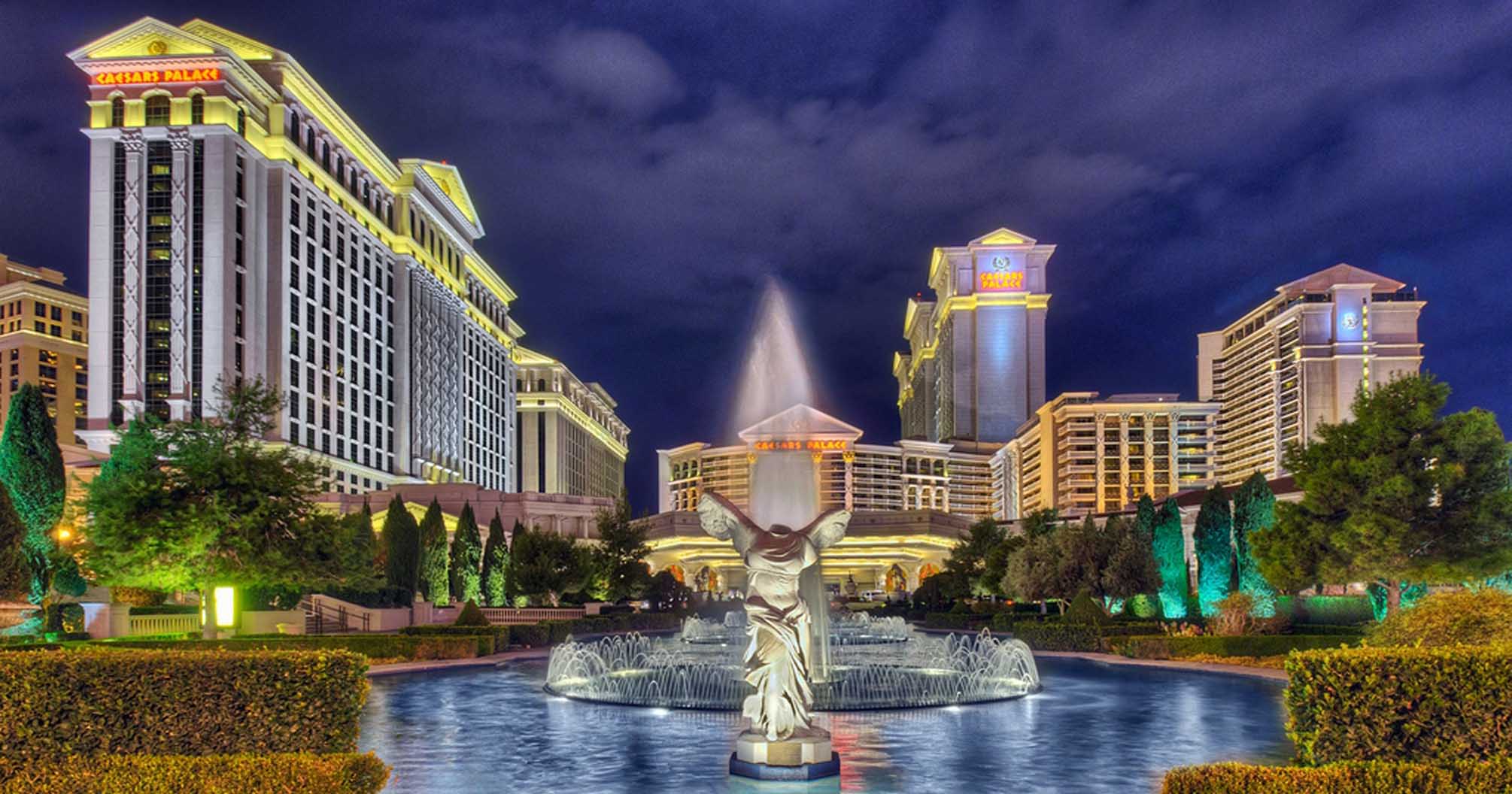 Caesars Palace is another difficult one to judge. If you are a regular visitor to Las Vegas, you probably don't think of it as especially high-end or luxury. That, though, is probably down to familiarity more than anything else.
After all, Caesars Palace has been a fixture on the Las Vegas Strip for decades. It has grown significantly over the years with multiple towers, but it has definitely kept pace with modern expectations of luxury.
There is also the Nobu Hotel attached, which is most definitely high-end.
Caesars Palace ultimately, though, is the flagship property for one of the biggest gaming companies in town, and that alone makes it an exclusive, high-end place resort. It has the name-value alone that most could never even dream of achieving.
It's not the most luxurious on the Strip by any means, but it's still up there and much more high-end than most.
RELATED READING: LAS VEGAS HOTELS: Caesars Palace review and guide
Bellagio
There are two twin icons at the heart of the Las Vegas Strip. Caesars Palace is one of them, and the Bellagio is the other. They stand side-by-side and their duel presence has an enormous influence on the landscape around them.
Bellagio has been there since the 1998, but you wouldn't know it. The property is absolutely pristine and still looks brand new. It has also managed to completely maintain its original standards of elegance too.
The great thing about Bellagio is that it is still, and almost certainly always will be, a genuine destination hotel in Las Vegas. In fact, it is probably the destination hotel. The rooms are great, the amenities are great, and the food options are expansive and very high-end too.
'Tacky' is an accusation that has, unfairly, been thrown at Las Vegas over the years. The Bellagio is the antithesis of that, though. It has always been, and remains, the epitome of class.
RELATED READING: Bellagio hotel review and guide
Cosmopolitan of Las Vegas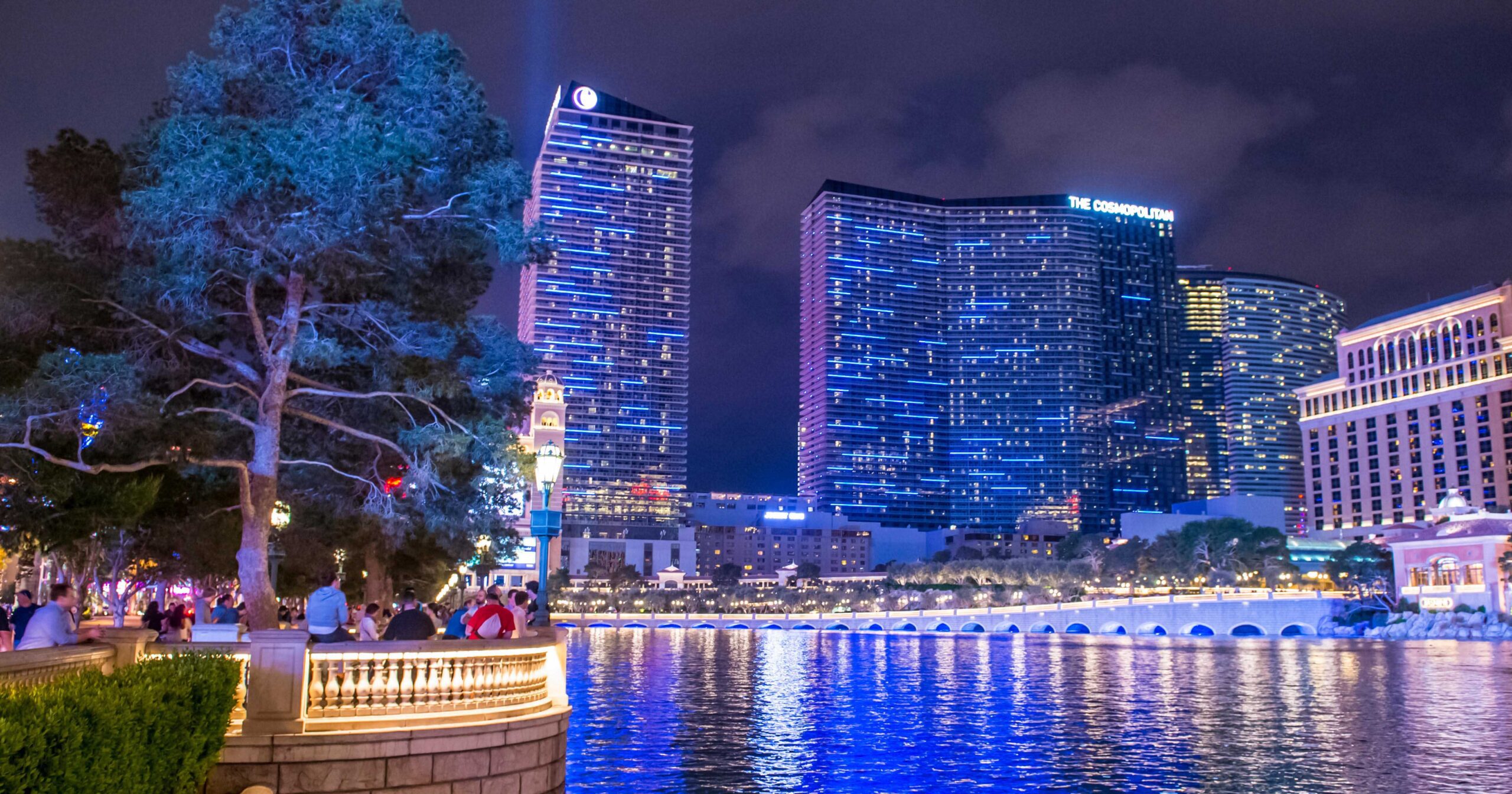 While I have described Caesars Palace and Bellagio as the two colossuses of centre-Strip, many now feel that duo has become a triumvirate.
Cosmopolitan is the most southern of the three and its modern, sleek, high towers have become just as dominating a presence on the Las Vegas Strip as anything.
What Cosmopolitan has done so well is bring boutique-chic to the Strip yet on a grand scale. Yes, many properties in Las Vegas have a chandelier. The Cosmopolitan's has a three-story bar inside of theirs, though.
It is the rooms that probably truly set Cosmopolitan apart from the rest, though. For all the luxury that other hotels can offer, none can match the balconies of the Cosmopolitan. Also factor in that those balconies are right at the heart of the Las Vegas Strip and you have something unique and remarkable.
Some may not agree that Cosmopolitan is high-end and luxury. I suppose, though, that it depends upon how you define those terms. It does aim for, and attracts, a younger crowd. It's also noisy and busy, especially at weekends. That's something many people don't really want from their luxury hotels. They want quiet decadence, understated opulence and exclusivity.
For me, though, Cosmopolitan is high-end for the modern era and it has earned its place among the most coveted Las Vegas hotels in which to stay.
RELATED READING: Cosmopolitan hotel review and guide