When you are talking about Las Vegas hotels, change is inevitable. They are built quickly, renovated regularly, and they change hands fairly often. Few, though, have had the impact that the Cosmopolitan has.
The Cosmopolitan is a modern property that combines boutique charm with skyscraper splendour. It has quickly established itself at the heart of the Las Vegas Strip and stands proudly beside icons like Bellagio and Caesars Palace without looking remotely out of place.
How the Cosmopolitan separates itself from those two, though, is by attracting a younger crowd. In doing so, it has injected some serious 'cool' into the centre-Strip mix.
Cosmopolitan overview
Location: Strip (Centre)
Opened: December 2010
Number of rooms: 3,027
Gaming space: 110,000 sq. ft
Operator: MGM Resorts
Permanent shows: Opium
Signature attractions: Chandelier Bar, Marquee Nightclub & Dayclub
Known for: Boutique cool and balconies boasting the best views in Las Vegas
Price guide: $$$$$
RELATED READING: Las Vegas rewards clubs and how to use them
Location
The Cosmopolitan sits in one of the very best locations on the Las Vegas Strip. Not only does it sit right in the middle, but it is also pushed forward.
That might not sound important, but it is. Caesars Palace, for example, is an iconic sprawling property in a great location. However, it is set so far back from the Strip that it can often take 20 minutes just to get out of your hotel.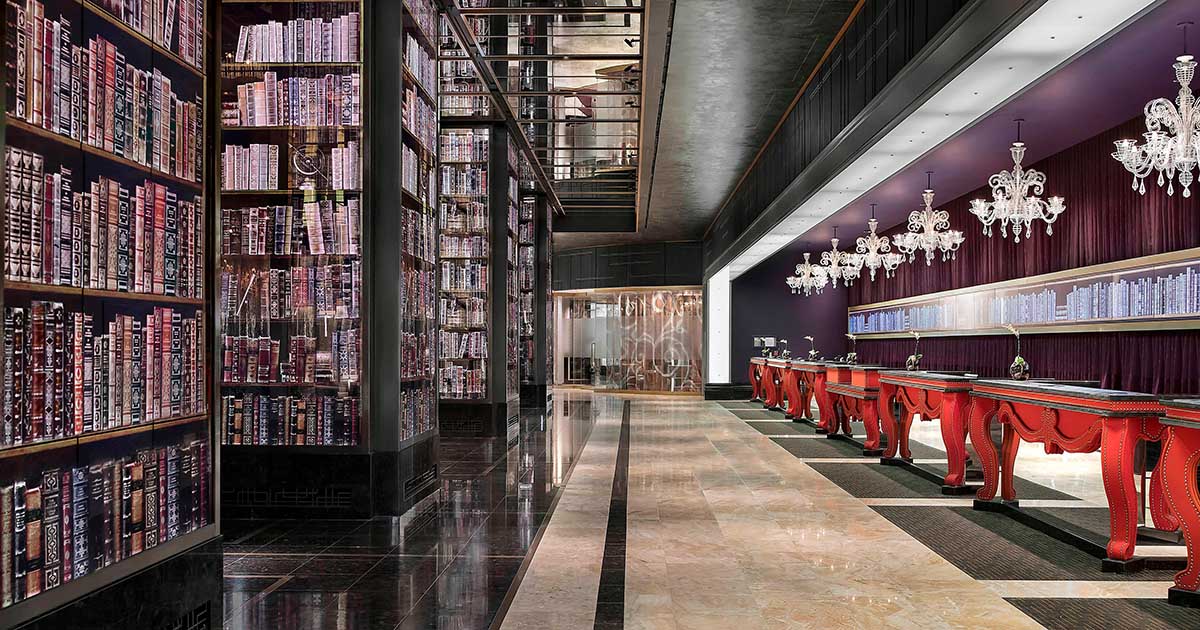 The Cosmopolitan has no such problems there. Indeed, if you are in the Boulevard Tower your elevators are incredibly close to access doors to the Strip. The Chelsea Tower elevators are further back towards the lobby, but it is still closer to the Strip than most properties can get you.
The hotel sits between Aria and Bellagio and directly opposite Planet Hollywood. Some may find that too central and it can come with some noise, but if you don't like noise then you're probably in the wrong city regardless.
Getting around
No one should have any problems getting around from Cosmopolitan. In fact, that is one of the biggest advantages of staying there.
You can access Aria via the Shops at Crystals – a small shopping mall full of high-end prestige stores. From there is is easy to get to the properties on the south end of the Strip. There is also a bridge to Planet Hollywood while the Bellagio is literally next door too.
You won't want to walk to Mandalay or the Strat no matter how centrally your hotel is situated. After all, the Las Vegas Strip is long! Cosmopolitan, though gives you a base that makes everything very easily accessible. That includes the various transport options such as the Las Vegas Monorail.
Cosmopolitan Rooms and Amenities
However cool the casino and vibe is at Cosmopolitan, it's the rooms that have made it so popular to visitors.
The project was initially supposed to be high-end apartments, but it was diverted instead to a hotel casino resort. However, much of the initial plans remained the same – including the spacious living areas and the balconies.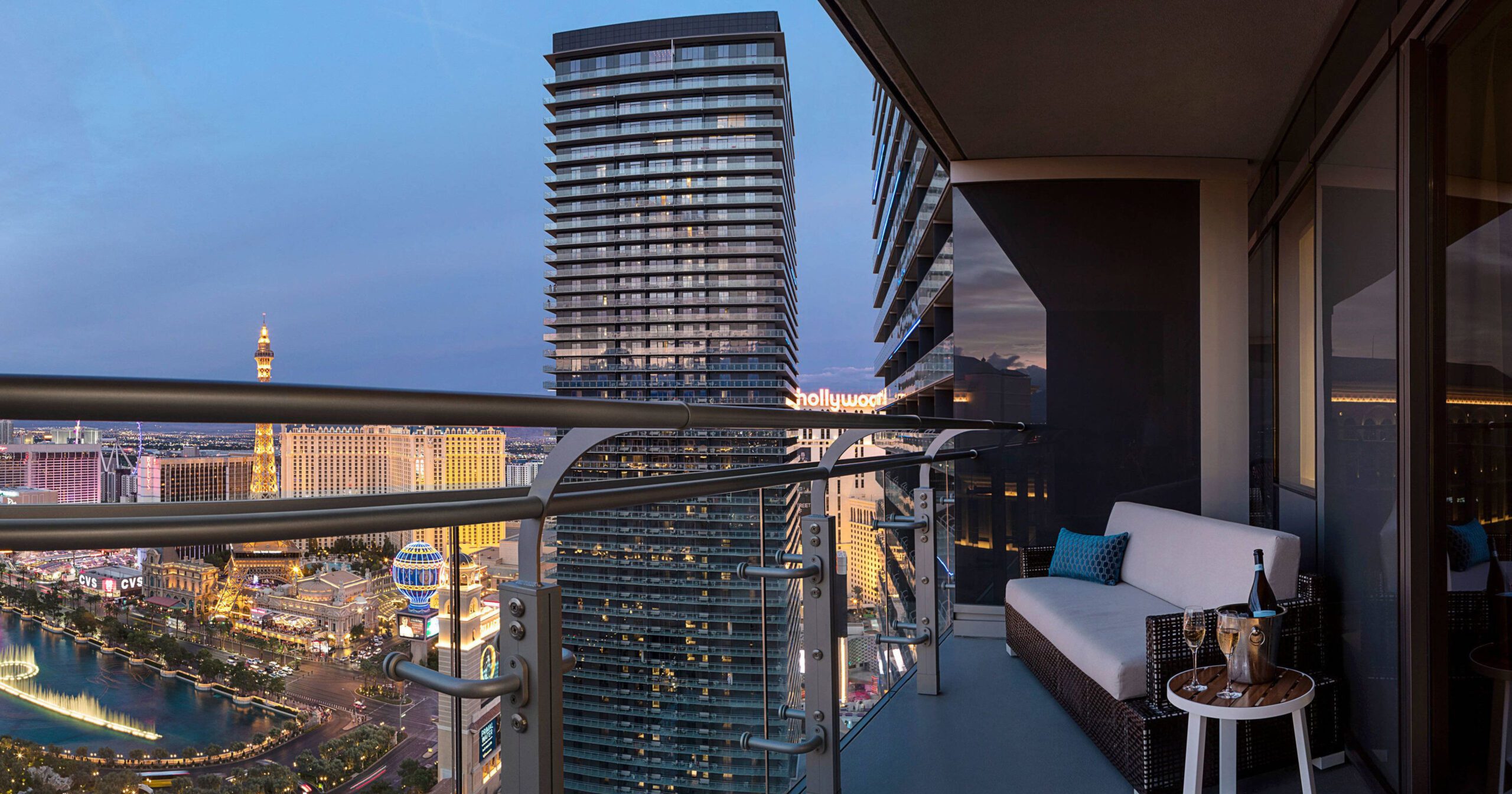 In fact, while balconies are commonplace in most European holiday destinations, they are extremely rare in Las Vegas. That means Cosmopolitan has something genuinely unique to offer.
It also helps, of course, that the views from those balconies are exceptional. If you are unlucky you may be facing West, but even then you will have spectacular mountain views. All other directions show you the Las Vegas Strip in all it's glory.
Not all rooms have a balcony, I want to stress. However, most do and if an upgrade is available, it is worth taking.
Even if you have the most basic room, you are getting more than 400 sq. ft. That quickly gets up to 600 with the first upgrade.
The Cosmopolitan is not lacking on amenities either. It has two pools, a spa, a salon and a fitness centre. There are also some rooftop tennis courts.
Nearly all of the Las Vegas hotels have a casino, but Cosmopolitan has a genuine destination one. Just be aware, though, that it can get very busy and boisterous as a result.
RELATED READING: Cosmopolitan casino guide
Food and Drink
The vibe at Cosmopolitan is boutique chic, and that is certainly reflected in its food choices. There is a lot of what I'd call 'Instagram food' outlets that are super-trendy. You should expect queues, therefore, if you want to sample Eggslut and Secret Pizza.
There is also an all-you-can-eat buffet called Wicked Spoon. It compares well to any in Las Vegas, but it comes with a price to match that reputation.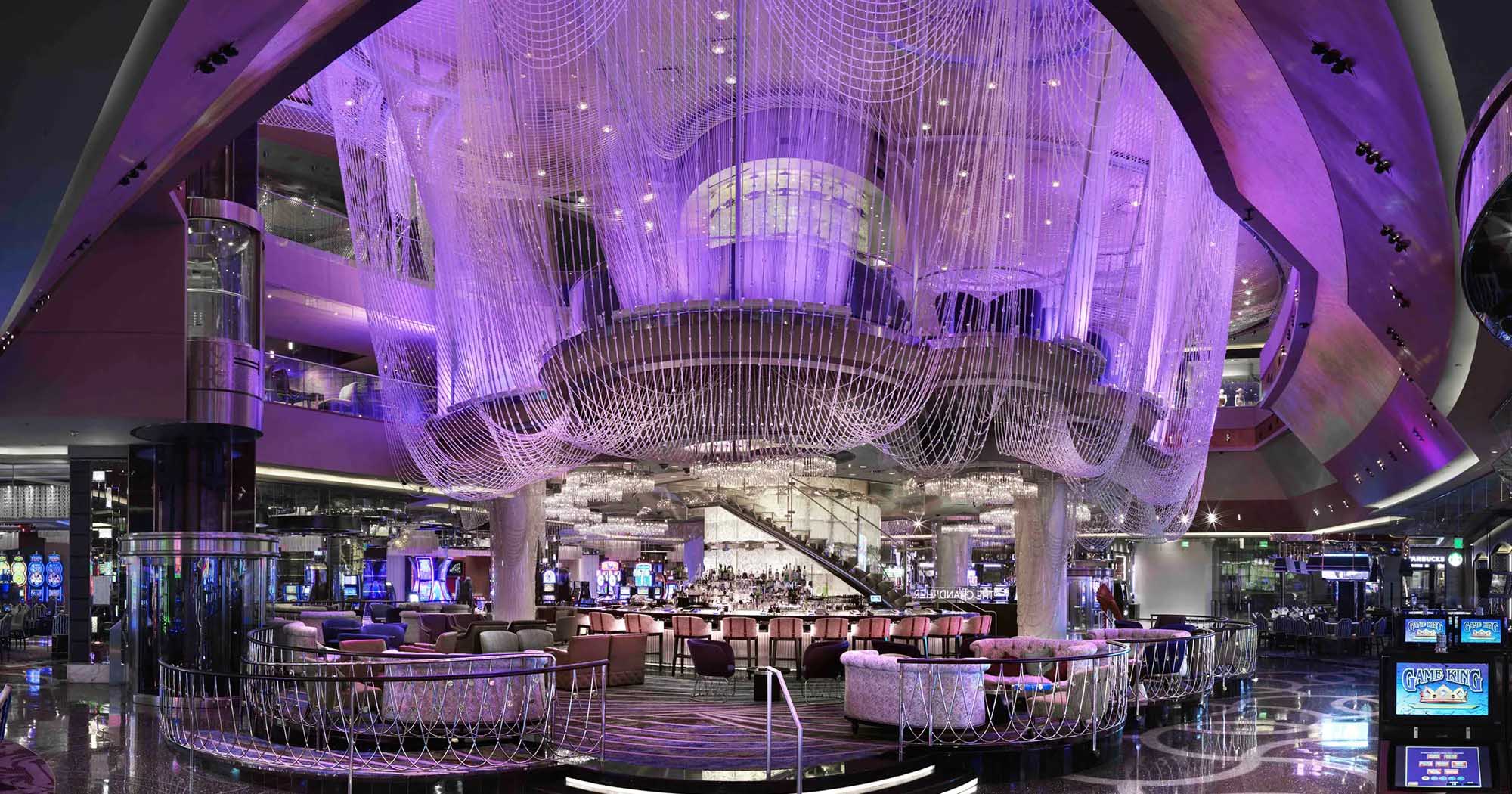 Designers managed to squeeze an awful lot of food options into a relatively small footprint. There is a busy food court and plenty of restaurants serving a wide range of cuisines.
Nightlife at Cosmopolitan is dominated by the incredible Chandelier Bar. It covers three floors, but there are smaller bars scattered around too. Cosmopolitan also has one of the coolest nightclubs, Marquee, in Las Vegas.
Shows and Attractions
If Cosmopolitan has one weakness, then it is perhaps a relative lack of entertainment options.
Opium is a gloriously mind-bending show that has firmly established itself. They do put on regular music acts too, but in terms of residencies the Cosmopolitan is yet to establish itself.
Ultimately, though, the Cosmopolitan is an attraction in itself. It is destination property and gets so busy at weekends general access for non-guests is often restricted. Those balconies are a big attraction too.
Cosmopolitan Pool
Cosmopolitan has a small footprint so they built up rather than out. One drawback of that is that it didn't really leave much room for a pool.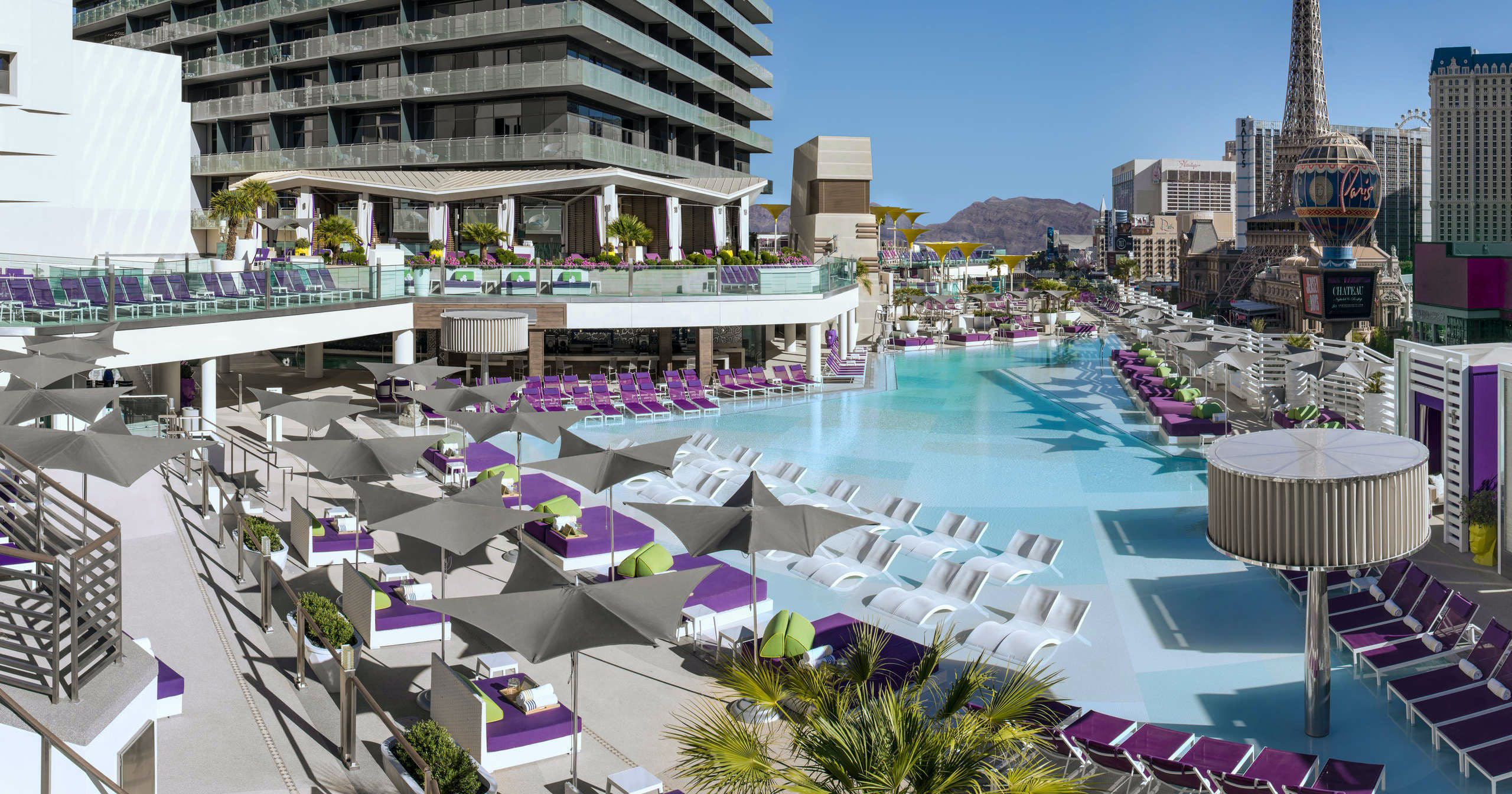 That didn't stop them providing a great option, though. Since Cosmopolitan didn't have room for one big pool, they built two smaller ones instead.
Both are very good, with the Boulevard one especially shining due to its location right on top of the Strip. In the winter, they turn the Boulevard pool into a winter wonderland ice rink, which is absolutely brilliant.
The Chelsea pool is smaller, but it's just as well designed. Cabanas and daybeds are available at a cost for both.
RELATED READING: The best pools in Las Vegas and where to find them
Conclusion
Cosmopolitan is a relative baby in terms of Las Vegas Hotels, but its presence is already huge on the Strip. It doesn't have the name-value yet of a Caesars Palace, Bellagio or Venetian, but it's only a matter of time.
Regular visitors to Vegas know its worth and they get a massive amount of repeat business. That speaks volumes about the guest experience, which is unique and exceptional.
Pros: Balconies in most of the rooms, busy vibe, exceptional location.
Cons: It's pricey and I won't pretend otherwise. It can get incredibly busy too, especially at weekends.
Considerations: If you can't get a room with a balcony, you might question whether the high price point is actually a little too high. Its sheer popularity can make it tough to get comps there too.