The LINQ is not one of the most famed Las Vegas Hotels, but it has been there in one guise or another much longer than most.
In fact, it opened all the way back in 1959 as an add-on to Flamingo. It has spent most of its life as Imperial Palace, which is a name much more synonymous with Vegas for many long-time visitors.
These days, though, The LINQ has carved its own place out for itself in Las Vegas, thanks largely to the excellent LINQ Promenade that houses the mighty High Roller.
The LINQ overview
Location: Strip (Centre)
Opened: March 2013 (as The Quad)
Last renovated: 2018
Number of rooms: 2,250
Gaming space: 33,890 sq. ft
Operator: Caesars Entertainment
Permanent shows: Mat Franco
Signature attractions: The LINQ Promenade, The High Roller
Known for: LINQ Promenade
Price guide: $$
Location
Considering the LINQ was bought by Caesars as an entry point to The LINQ promenade and it was later named after it, the easy answer to where it is located would be 'next to The LINQ Promenade.'
That probably isn't all that much help to most, though, so I'll be more specific.
The LINQ is situated at the north end of the centre Strip area, opposite the imposing Caesars Palace. It is directly between Flamingo and Harrah's and right in the heart of the Caesars neighbourhood in Las Vegas.
It's an excellent location, basically.
Getting around
Getting around from The LINQ is very easy. There are a lot of very good properties nearby, with Caesars Palace, Bellagio, Cosmopolitan, Mirage, Paris and Venetian all within comfortable walking distance, among others.
Head slightly south to Flamingo and Cromwell and crossing to the west side of the Strip becomes easy, as does reaching the Bellagio and its iconic fountains.
The LINQ is also served by a station on the Las Vegas Monorail. It is not a free service, but it is cheap and you can use it to easily access the south end of the Strip by jumping on a train to MGM Grand.
Similarly, if you want to explore the northern-most parts of the Strip such as The Strat and Sahara, the Monorail can get you there too.
The LINQ Rooms and Amenities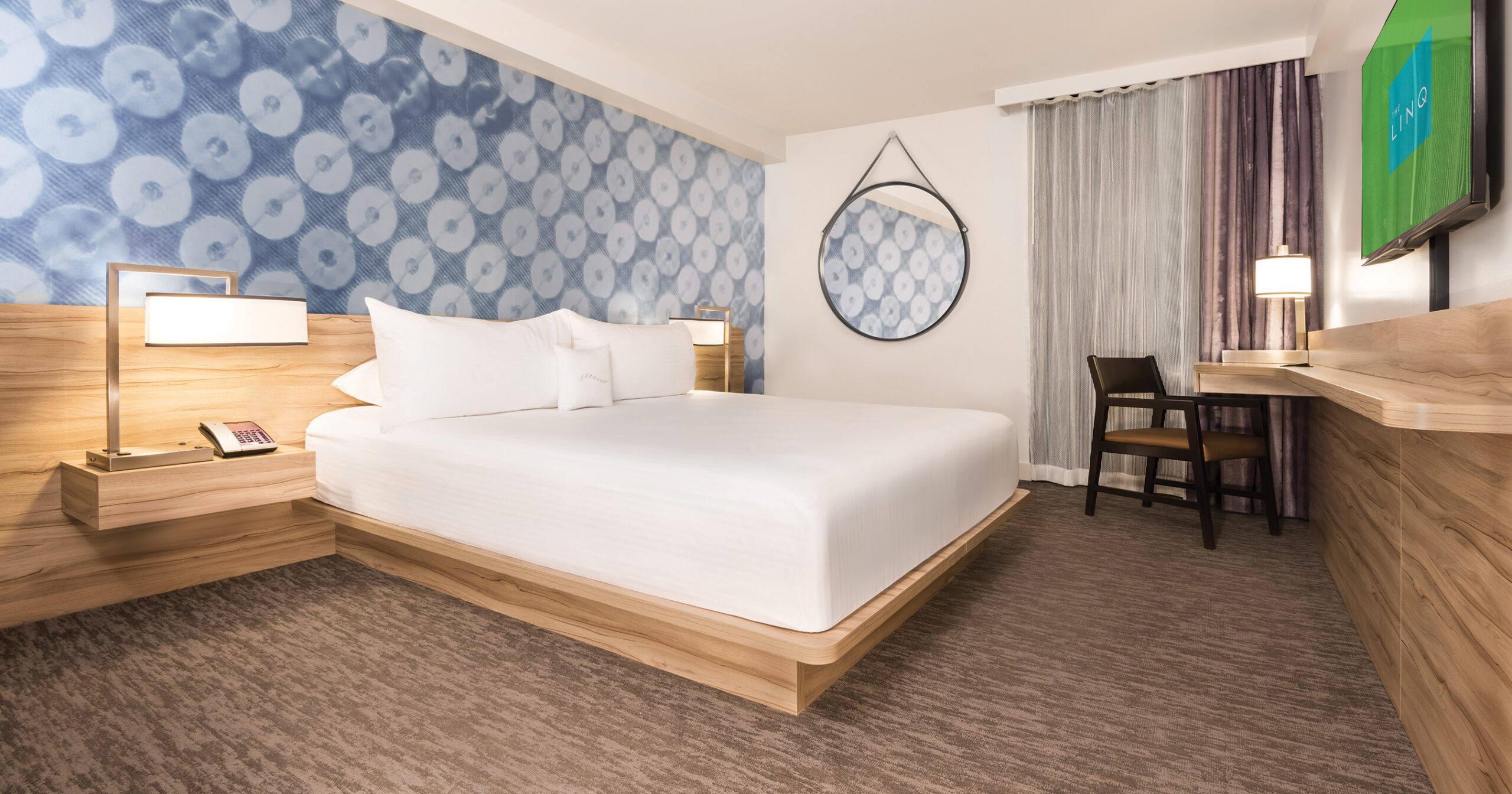 Rooms at The LINQ are some of the smallest of all the Las Vegas hotels at just 275 to 300 sq. ft as standard. You can get a little more space if you upgrade, although not much of one.
Hotel amenities are not particularly lacking, though. There is a pool and the standard spa, salon and fitness centre.
The casino is one of the smallest in Vegas too, but it is lively and has a great atmosphere. You can read more about it in our separate casino guide.
If it sounds here like I am saying The LINQ is small and lacking compared to other properties in Vegas, then I apologise for misleading you. It is different to the standard Las Vegas resort, but that doesn't mean bad by any stretch of the imagination. It's more manageable than most and a brilliant option for those looking for a value base with a brilliant location.
Food and Drink
The LINQ Promenade makes this property one of the very best locations in town for foodies.
The options are almost too many to list, but Gordon Ramsay Fish and Chips is a real favourite, as is the insanely popular In-N-Out Burger.
Yard House is another brilliant place for both food and drink, with them serving a wide selection of draught beers in yard-glasses. The food is simple but exceptional too.
You will also find Mexican, Asian, Pizza and Texas BBQ restaurants here too, as well as loads of smaller quick-eat options.
Guy Fieri's Vegas Kitchen and Bar is at the other side of the property, next to Harrah's, but it is well worth a visit.
Speaking of Harrah's, LINQ visitors can take advantage of the brilliant piano bar there for nightlife entertainment, and Carnival Court between the two is a lively hive of live music and fun.
O'Shea's pub and casino is probably the place to be when you're in The LINQ, though. It's an Irish bar with a very Vegas twist. The property also has a number of cocktail bars and a Purple Zebra Daiquiris bar.
Shows and Attractions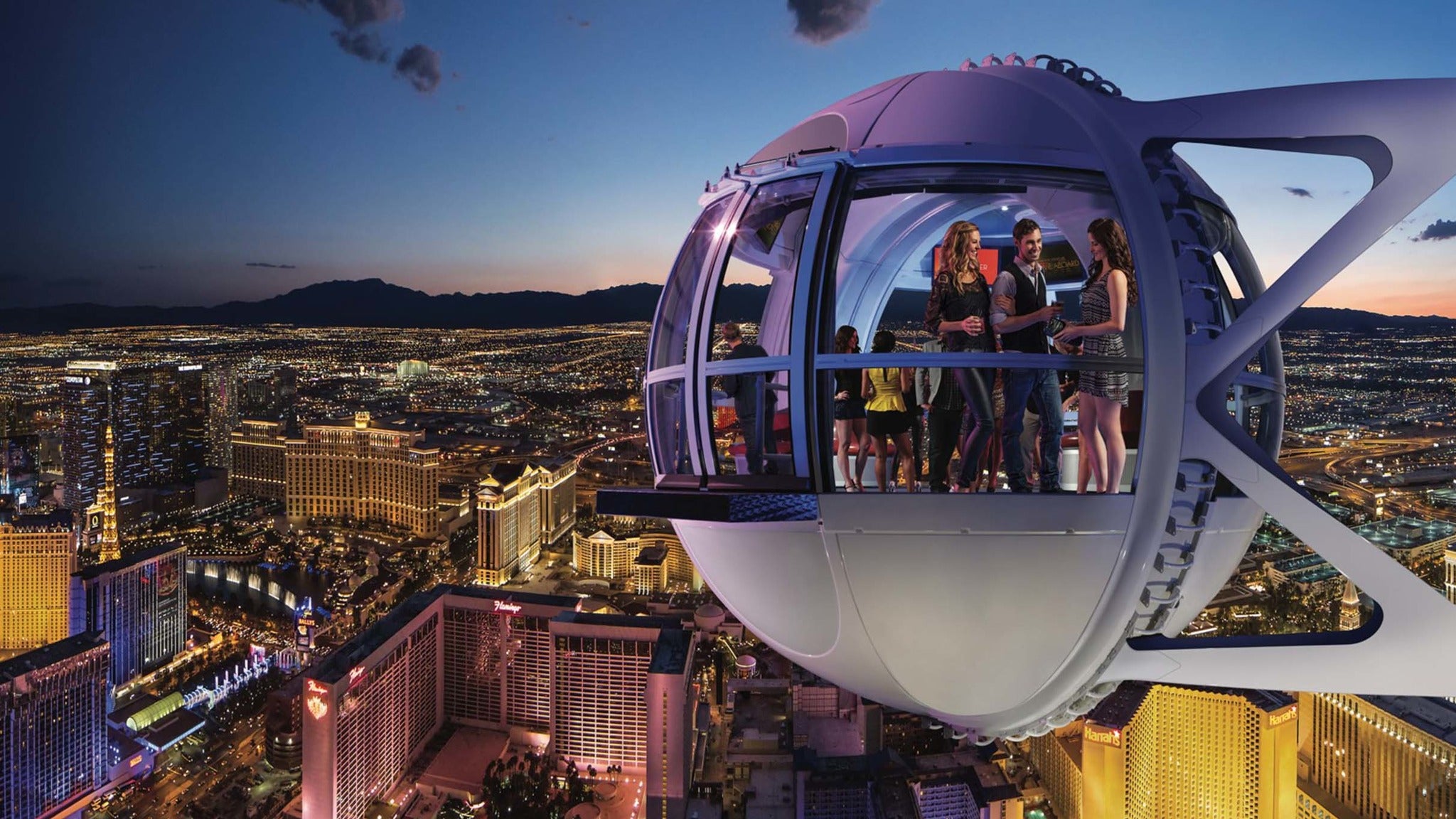 The LINQ cannot be considered a large property by Las Vegas standards, so the potential for shows is limited. In fact, Mat Franco and his 'reinvented' magic is all there is.
However, the LINQ Promenade is one of the best attractions in Vegas, especially with the High Roller there.
It is an enormous observation wheel – the largest in North America – that takes 30 minutes to complete a revolution. There is a happy (half) hour ticket option available too which includes unlimited drinks served in your pod, and I'd highly recommend making full use of that.
Thrill-seekers will also want to check out the Fly LINQ Zipline, which propels people 1,080 feet horizontally along the Promenade.
There is an ice bar there too, and I Love Sugar serves some absolutely crazy giant cocktails.
RELATED: The LINQ casino guide
The LINQ Pool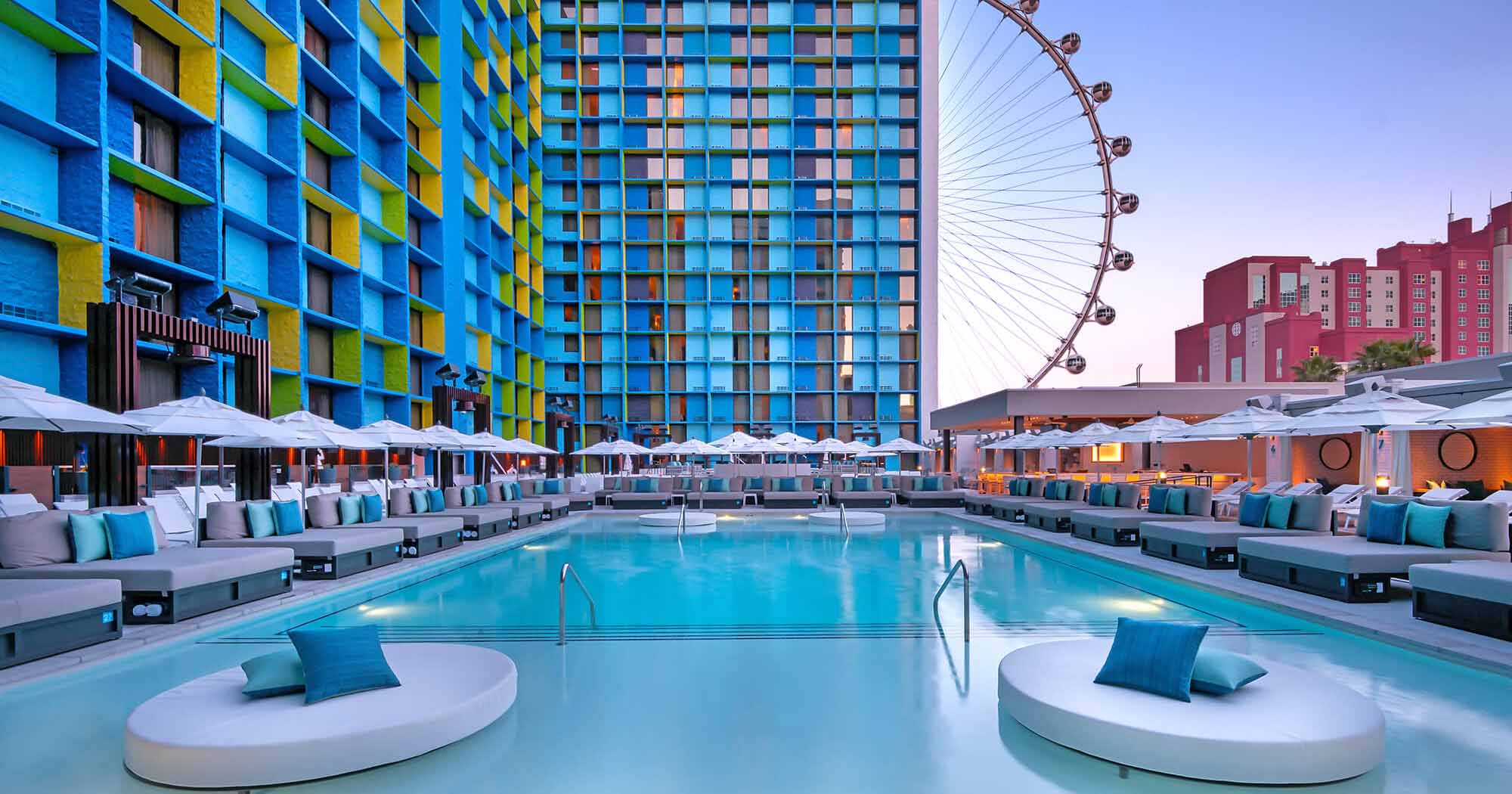 The pool is modest but it is designed for a party-experience. It has giant beer pong, for example, which can't be as fraught with actual physical peril as it sounds.
There are the usual cabanas and daybeds for hire. Additionally, there are also poolside rooms that you can book and stay in for a truly immersive pool experience.
It's probably not the best pool in Las Vegas for those over a certain age, though.
Conclusion
LINQ is intended for a young crowd and there is a party buzz there. The attached Promenade is a truly brilliant attraction.
Pros: One of the very best attractions in Las Vegas, great option for younger visitors. The price point is avoidable too.
Cons: Small rooms by Vegas standards and unlikely to appeal to older guests.
Considerations: LINQ definitely has a niche, but you have to go there with your eyes open knowing what to expect, as it is certainly not standard Vegas fare in terms of the accommodation you can normally expect when you're in town.