Las Vegas gambling doesn't always have to feature in your Vegas vacation, but it can be incredibly exciting and exhilarating if it does.  Each casino can give you a different experience, whether that's a full on party vibe or a chilled way to while away the hours with some free drinks. So, what can you expect from Cosmopolitan casino?
I'm going to be transparent from the start, Cosmopolitan casino is one of my favourite places for Las Vegas gambling and I make no apology for it.
It's big enough to offer plenty of choice, small enough to not be overwhelming and lively enough to have a great atmosphere in spectacular surroundings.
RELATED: Quick start guide to hitting the casino in Las Vegas
Cosmopolitan Casino overview
Total gaming space: 100,000 sq. ft
Rewards program: Identity*
Number of Slot and video poker machines:  1300+
High Limit slots room: Yes
Table games: Baccarat, Blackjack, Roulette, Craps, lot of variations of poker
Poker Room: No
Sports book: William Hill
Smoking: Yes
* The operation of the Cosmopolitan casino has just been taken over by MGM Resorts, and it is anticipated that identity will be merged with MGM Rewards soon.
ALSO READ: LAS VEGAS HOTELS: Cosmopolitan review and guide
The Cosmopolitan casino is probably one of the most bright, contemporary and glamorous gaming floors on the Las Vegas Strip.
It may be one of the smaller casinos, but its internal design more than makes up for that.  With sleek finishing, floor to ceiling glass windows, and the exquisite Chandelier bar all adding that touch of luxury and ultra-modern glamour to the experience.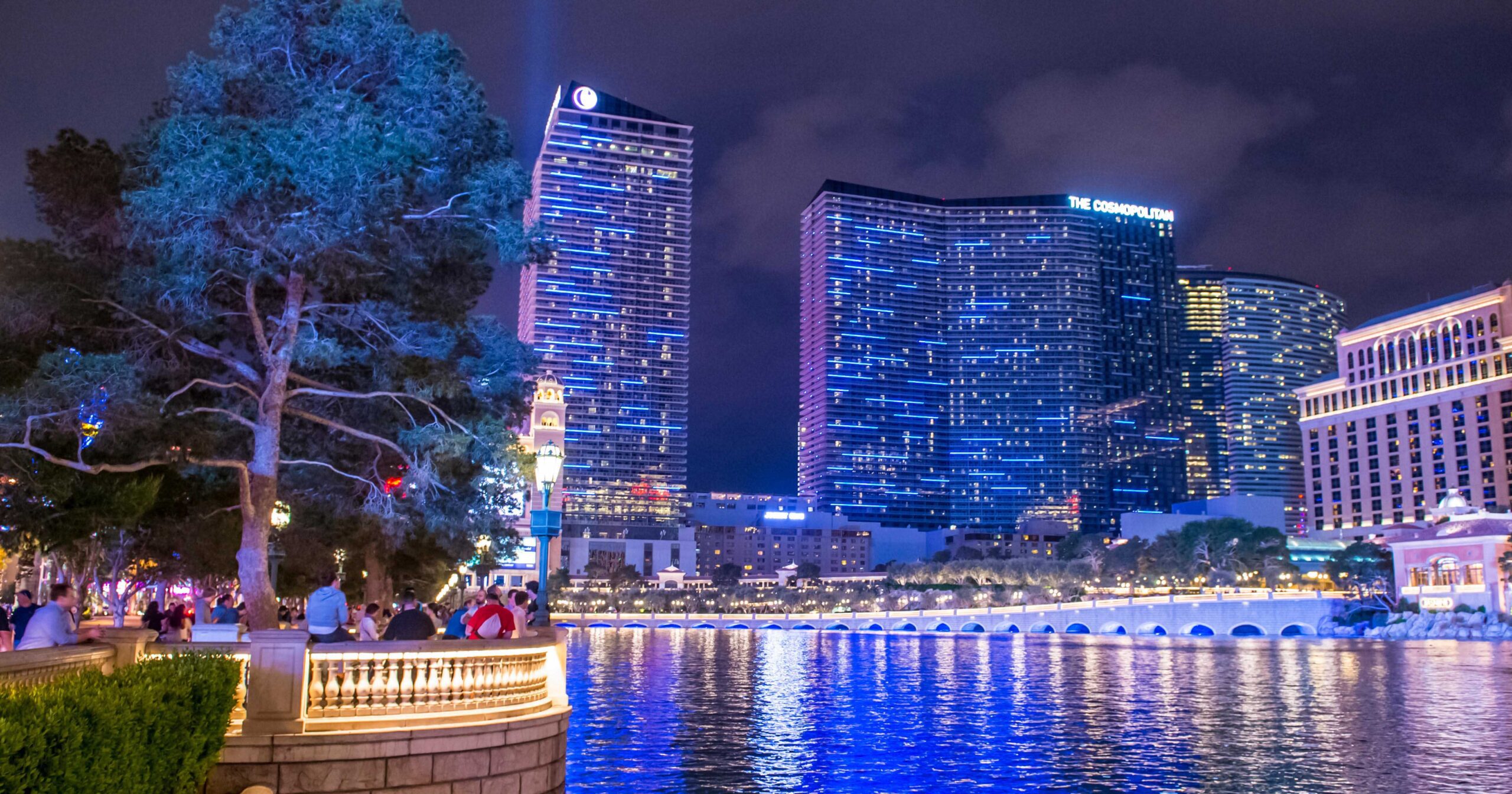 One of the great positives of the Cosmopolitan casino is how close everything is. Not only is the gaming floor easy to navigate, but the property is set so far forward on the Strip. That means you literally walk out of the casino and straight into the thick of it outside. It might not sound like much, but it is a Las Vegas rarity.
Cosmopolitan is certainly the place to be seen at the moment, and although it is frequented by a younger crowd, it is just as popular with Vegas regulars of all ages due to its high standards of service and fun atmosphere. So, despite its exclusive façade, it has a very inclusive warm welcome for all.
Gambling at the Cosmopolitan casino
With around 1300 slot machines there is so much choice and although there isn't a lot of space, you don't ever really feel cramped when playing slots. The only exception to this can be Friday and Saturday nights when it can get really busy.
It is also worth noting that Cosmopolitan casino is so popular that on busy weekends, entry can be restricted to hotel guests and those with restaurant reservations so it's worth bearing that in mind. If you're there for longer than the weekend, visit on a week-night just in case.
Generally though, Cosmopolitan is a great choice for Las Vegas gambling. As well as the great range of slots, it has a good selection of tables games in the middle of the casino floor.
With all the usual Baccarat, Roulette, Blackjack and Craps on offer, there are a number of Poker variations to play too, and a very impressive high-limit lounge for those with deeper pockets.
As you would expect, table minimums can be slightly high for the average Joe. That is just the Strip norm now, though, especially in the more modern resorts.
One of the most striking elements of the casino is the breathtaking Chandelier bar. It has quickly become one of the iconic sites of Las Vegas and a must-do for selfie lovers.
The three-storey cocktail bar encased in seven million crystals. It's a spectacular sight to behold, and forms an incredible backdrop while your Las Vegas gambling. It is also a highly popular photo spot.
Drinks service and sportsbook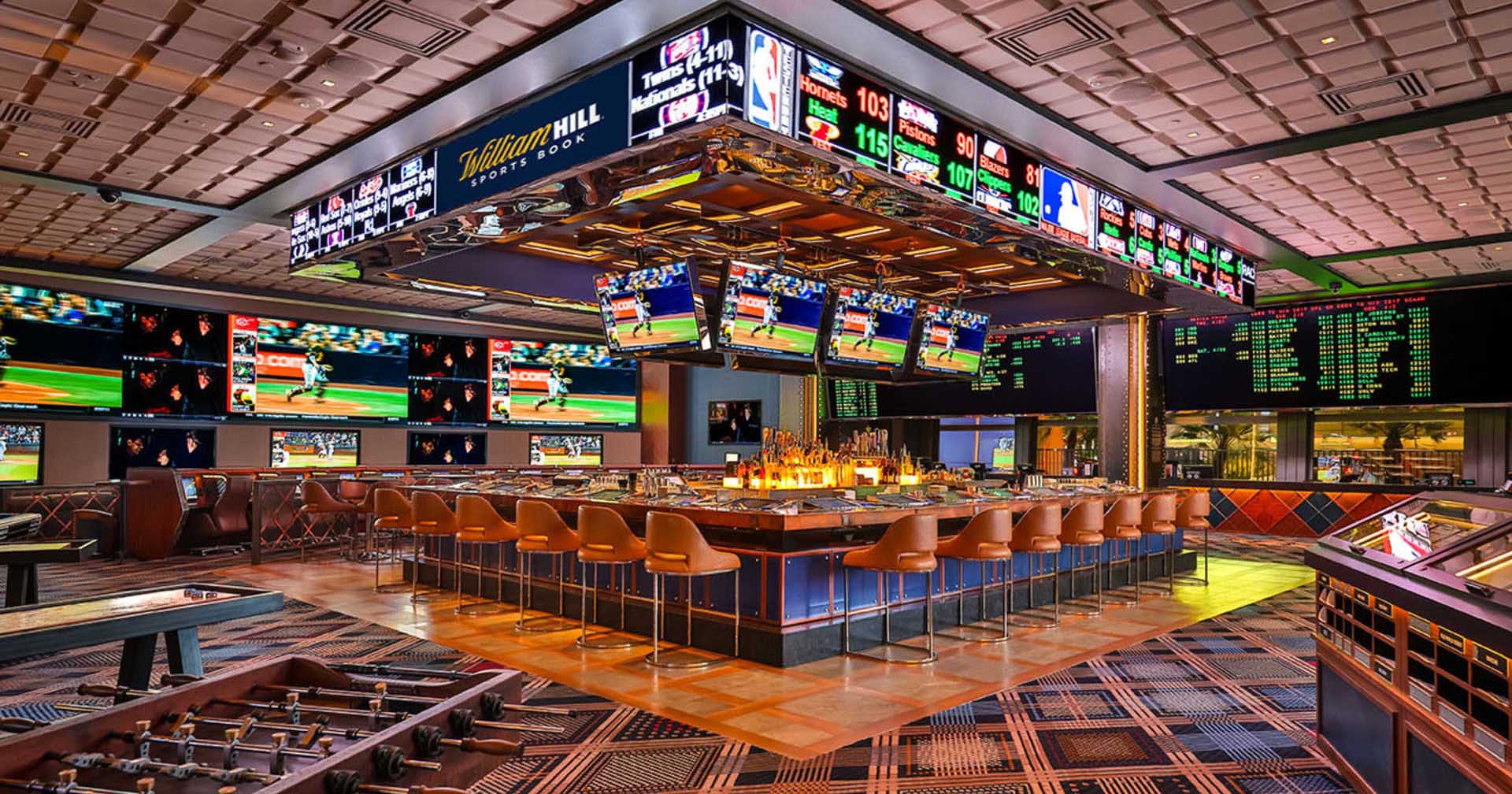 The Cosmopolitan, as with all other Vegas resorts, offers a complimentary waitress service while you're gambling. From my experience, Cosmo has one of the best drinks service you will find in Vegas. I recommend trying a Lemon drop or Chocolate Martini!
If sports is where you prefer to get your Las Vegas gambling fix, then Cosmopolitan has a good Sportsbook. You will find it to the front of the casino with an attached sports bar.
Rewards club
At the time of writing, Cosmopolitan operates its own rewards programme called Identity.
MGM Resorts acquired the property recently, though, so I expect it to move to MGM resorts at some point.
RELATED: Las Vegas rewards clubs and how to make the most of them