There is no doubt about it, if you're a first-time visitor to sin city, Downtown Las Vegas can be a bit of an unknown entity. To a beginner, Vegas is all about the Strip. However, you haven't really seen it all unless you go Downtown. 
When you book your first trip to Vegas, everything is usually centred on the Strip. Why wouldn't it be? You have over 30 hotels, many of which are mega-resorts and household names. You've got the Bellagio Fountains, the Eiffel Tower, the LINQ high-roller and so much more.
With this in mind, it's understandable that Downtown Las Vegas can get easily overlooked.
Lets face it, the Las Vegas Strip has enough entertainment and fun to keep everyone busy. There is no real reason to leave the Strip unless you want to.
But, believe me, Downtown Vegas is worth leaving the Strip for, even if its just for a brief visit. After all, it was the original Las Vegas Strip before the current one even existed. Here's a quick guide so you can see for yourself why it's a must.
Downtown Las Vegas
Downtown Las Vegas used to be considered old-school Las Vegas. I suppose it still is to an extent as here you will find some of the oldest casinos and hotels in the city.
But what you really get Downtown is a brilliant mix of retro and modern Vegas – and its literally (almost) all under one roof!
That roof just so happens to be one of the most technically advanced and impressive sights you'll ever experience.
What Downtown Vegas also has is a party atmosphere like no other. Yes the Strip has great bars and nightclubs, but nothing can rival the street party vibe of Downtown.
RELATED READING: Reasons you must visit Downtown Las Vegas
Geography
Downtown Las Vegas is situated to the north of the Strip. It's about a 10-15 minute drive in a taxi from centre Strip so not too far. There are other transport options available which I'll go into below.
Once you get to the Downtown area, the main centre is all within a 15-20 minute walk. It is nothing like the Strip with its big mega-resorts covering huge plots of land. Here you can literally go door-to-door between hotels and casinos. That makes it perfect for a casino-crawl and easier on the feet too.
The main bulk of the activity centres around Fremont Street Experience which houses eight of the casinos. Four casinos are just a few minutes walk away as are some great attractions too.
Downtown hotels
You'll find both the oldest hotel casino still in operation today and the newest Downtown.
For those that love all of the history and retro neon of Vegas, Downtown is where you'll find it. The Golden Gate is the oldest hotel, having been there in some form or another since 1906.
REALTED READING: Las Vegas hotel reviews and help
It has obviously been regularly updated and renovated to a modern standard, but you can still feel plenty of history here. There are even some original artefacts to view.
Meanwhile, the newest and most modern of Las Vegas hotels stands directly opposite. Circa opened in December 2020, bringing a brand new mega-resort option to Downtown.
Circa has opened up Downtown to a whole new audience. With its size, incredible Sportsbook and unrivalled Stadium Swim experience, it is a bit of a game-changer.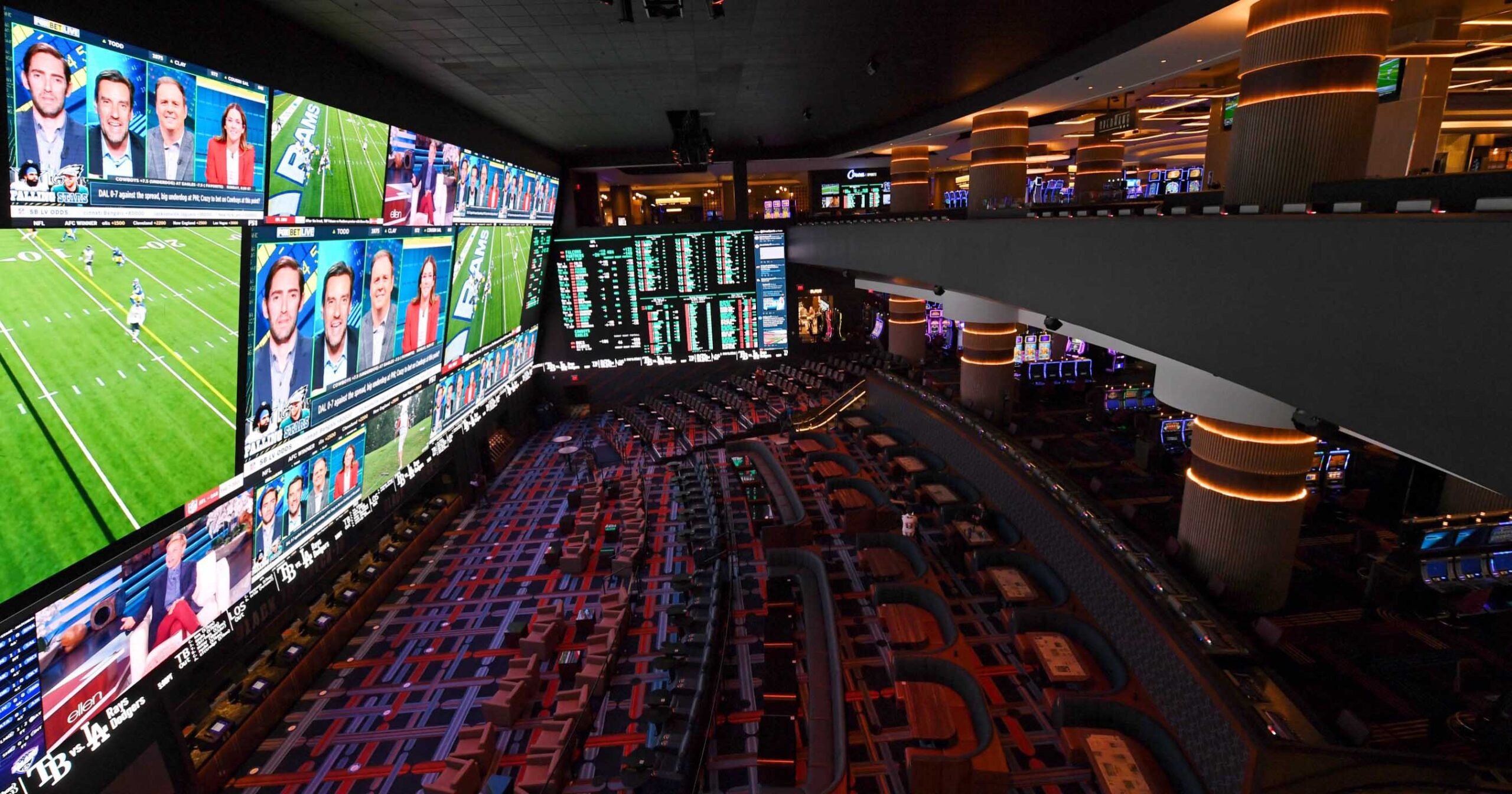 The other ten hotels based Downtown come somewhere in between these two icons. Although none, other than Circa and perhaps Golden Nugget, can be compared to the Strip hotels for size and amenities.
The majority of Downtown hotels offer smaller rooms and only a few of them include a swimming pool. However, they do all have a character of their own and there are some real gems.
The Fremont Street Experience houses the following hotels:
Circa
Golden Gate
Golden Nugget
Binion's
Four Queens
The D Las Vegas
Fremont Hotel
Plaza sits at the top of Fremont Street, and the sister hotels of Main Street Station and California are close by. Meanwhile, the Downtown Grand is just off Fremont and El Cortez a couple of minutes walk away.
Undergoing constant renovations, Downtown hotels do offer a good proposition for guests. Since their rates are usually lower than the Strip, they offer excellent value too.
RELATED READING: Circa Hotel Guide
Downtown casinos
If gambling is what you enjoy, you are spoilt for choice Downtown.
As previously said, the casinos are all in close proximity to each other. This means you can casino-crawl all 12 casinos quite easily.
The downside is that generally all Downtown casinos are at least half the size of your average Strip casino. It can mean that in some circumstances, slot machines are quite tightly packed together. Let's just say it can get cosy!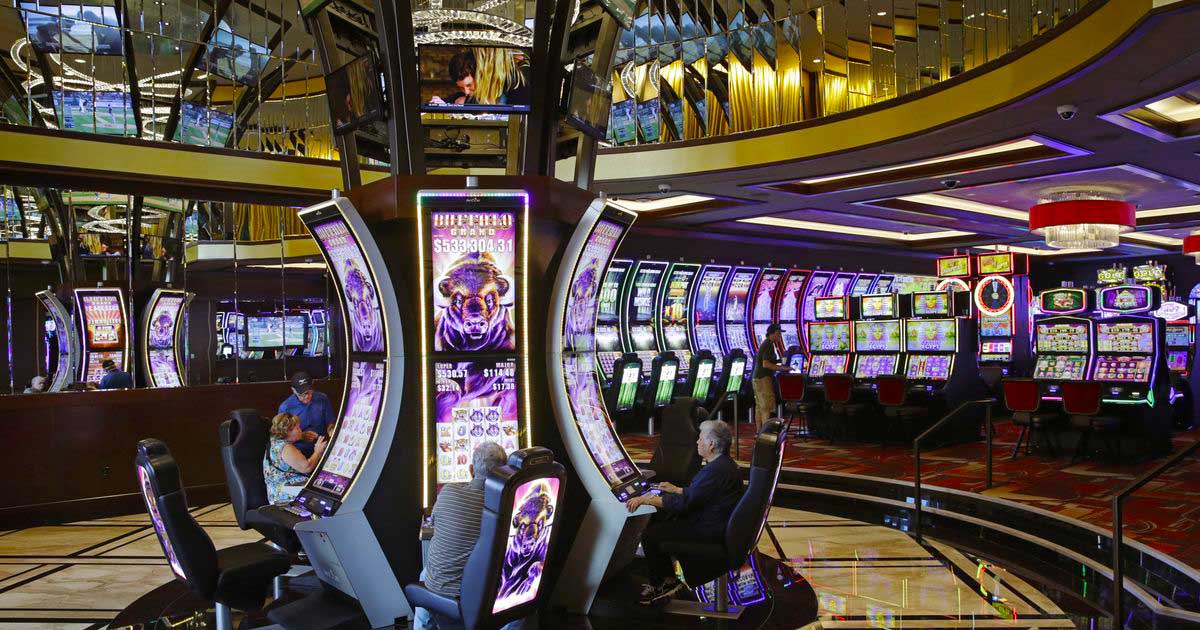 It also means that Downtown casinos don't have as many of each slot machine. However, don't let that put you off, they still have a great variety. All of the most modern slots are there too, and many of the vintage ones.
In fact, what Downtown casinos do really well is the good selection of old-school retro slots. Their table minimums are also much more reasonable compared to the Strip – especially if you enjoy $5 Blackjack.
Downtown casinos are more old-style gambling halls than the glamourous mega-casinos on the Strip. But while they don't scream luxury, they do have a great atmosphere. The rumour is that the slots are a little looser Downtown too.
Although personally I've experienced both great wins and bad losses Downtown, so I'm not sure I believe the rumour mill.
RELATED READING: LAS VEGAS GAMBLING: Quick start guide to hitting the casino
Downtown Las Vegas attractions
The biggest and best Downtown attraction is Fremont Street Experience.
Fremont Street Experience is a stretch of land which incorporates several casinos, hotels, bars, three live music stages, street entertainers and an over-head zip wire all underneath a canopy featuring the worlds largest digital display.  I know, right!
The Viva Vision digital screen is a genuinely impressive spectacle. It boasts 16.4 million brilliant pixels 90 feet above Fremont Street is 1,375 feet long. There are nightly light shows on the hour, every hour, from 6pm to 2am.
The Fremont Street Experience is completely free, so you can spend the evening just soaking in the atmosphere, watching live bands, drinking at the bars and moving in and out of the casinos.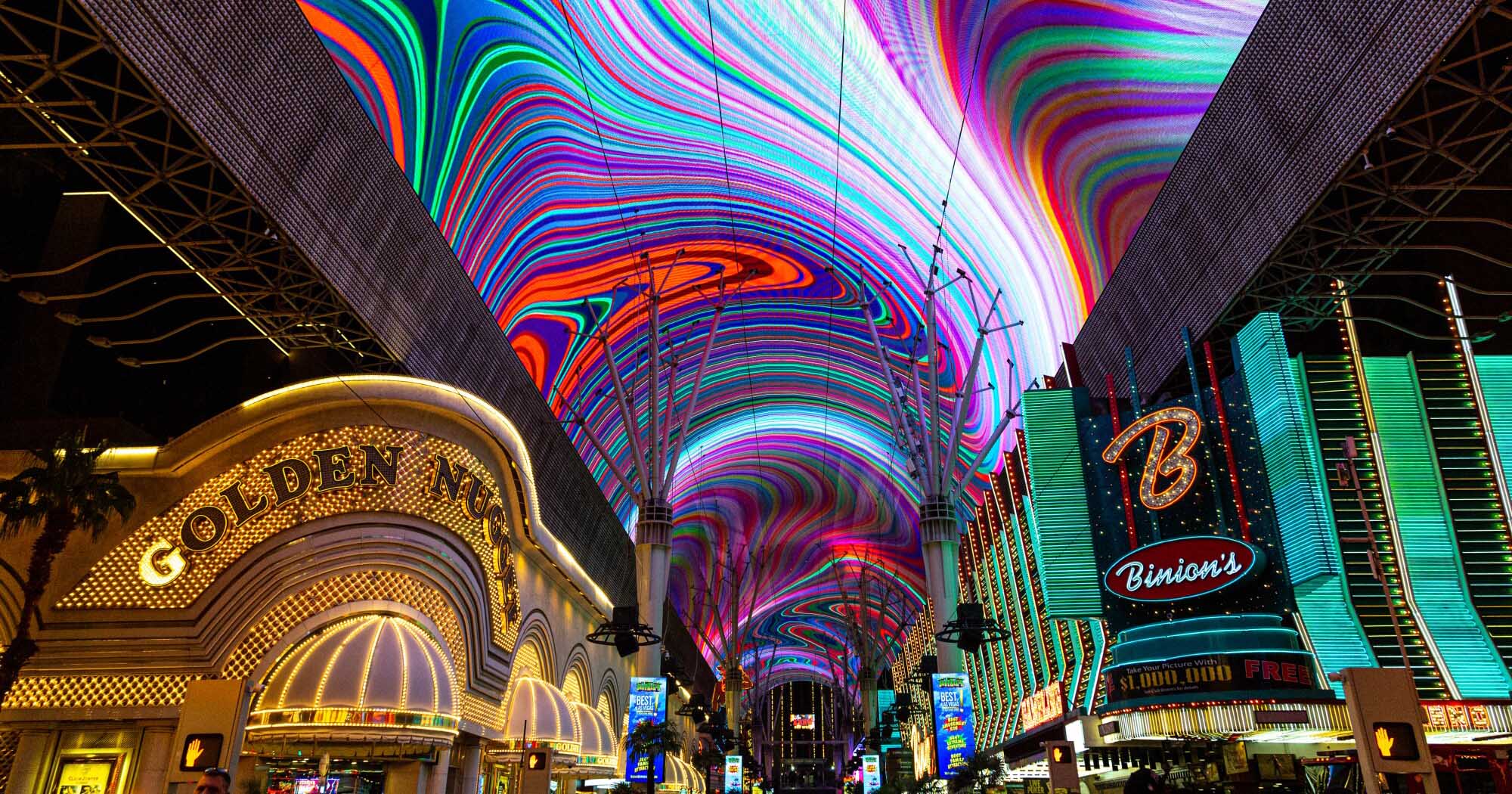 SlotZilla is a slot machine-inspired zip line attraction that whizzes you underneath the Fremont Street canopy at high speeds.
With two different ride options, the most adventurous leaves from 114 feet up, and takes you the length of Fremont Street at speeds of up to 40mph.
Just off Fremont Street is the Mob Museum. Here you can explore the origins of Las Vegas from its mob beginnings. It is highly interactive and also has its own underground Speakeasy. Don't forget the password though! (Clue: its regularly updated on their Instagram account).
The Neon Museum is slightly further away but definitely worth a visit. It is easily reachable and features a boneyard of some classic retro Vegas neon signage. I'd recommend visiting later in the day so you can enjoy the full splendour of the lights.
The Downtown Las Vegas Container Park a fun place to visit, too. It is an open-air shopping centre filled with boutique shops, restaurants, a large treehouse and live entertainment for the family. Watch out for the fire-shooting praying mantis though.
Downtown Travel
Once you're Downtown you need nothing to travel but your feet. Everything is so close by and within walking distance. However you need to get Downtown first.
The cheapest way is the Deuce Bus. This operates 24 hours a day, stopping at virtually every hotel along the Strip before heading Downtown and back.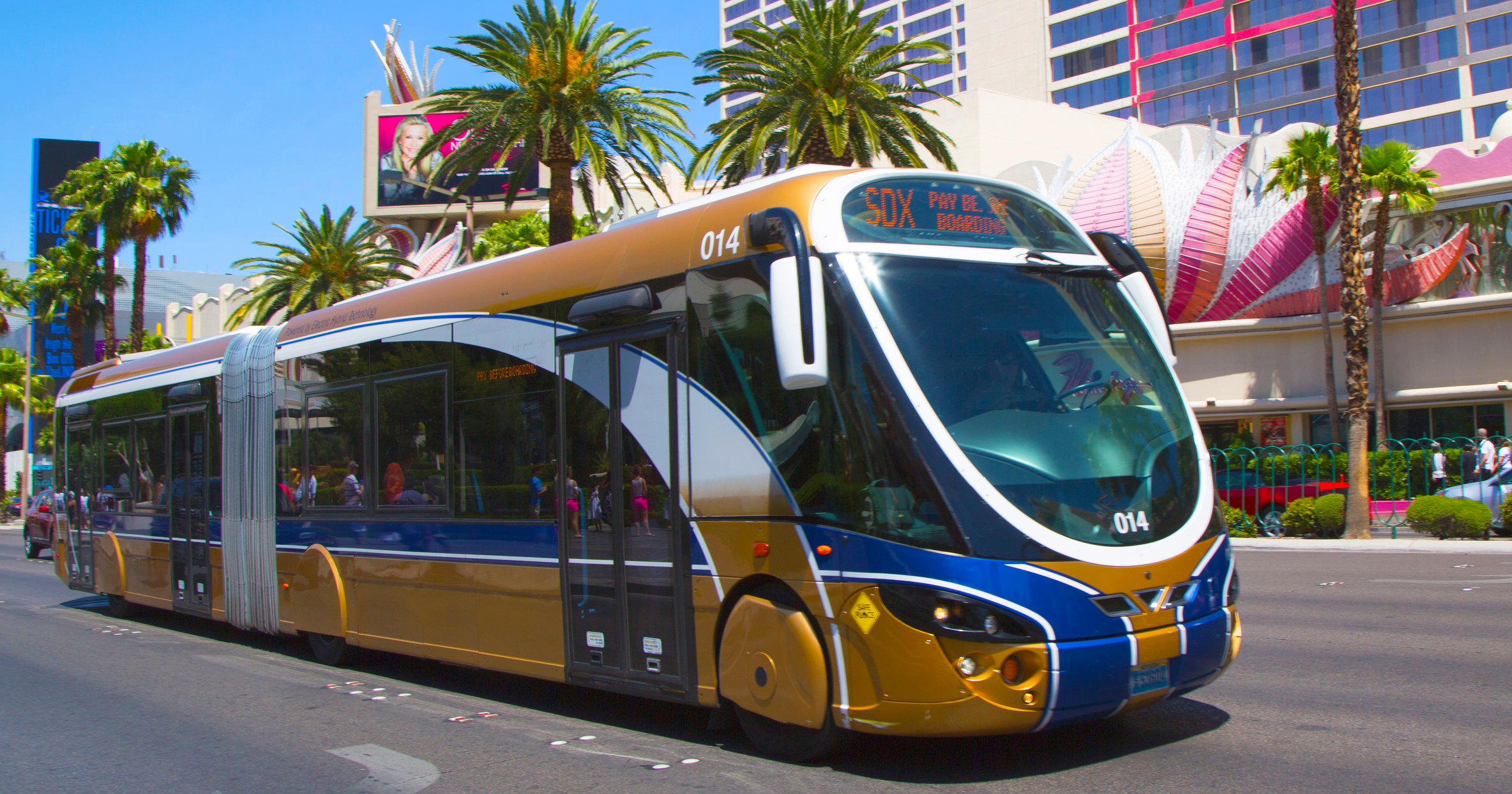 Buses run every 10-20 minutes and you can buy a 2-hour pass, a 24-hour pass or a 3-day pass ranging from $6-$20.
If you'd prefer to travel privately then you can catch a taxi from any Strip hotel. Additionally, there are ride-share stops for Uber and Lyft too.
While Downtown you also have the option of using a shuttle bus to get around. The Downtown Loop runs seven days a week and is completely free.
It goes from The Strat hotel, and includes Circa, Fremont Street Experience, Mob Museum and the Premium Shopping outlets. The Downtown Loop is a handy option, just be aware it can get busy.
It runs Sunday to Thursday 11am-6pm and Friday-Saturday 3pm-10pm.
Food and Drink
Food and fine-dining is much more the Strip's territory than Downtown Las Vegas. However, that doesn't mean that you can't find loads of great restaurants and some real gems there too. In fact, two of my favourite places to eat and drink are Downtown.
Plaza Hotel and Casino, situated right at the head of Fremont Street, has Oscar's Steakhouse which has spectacular views over the Fremont Street canopy and its quality and service are second to none.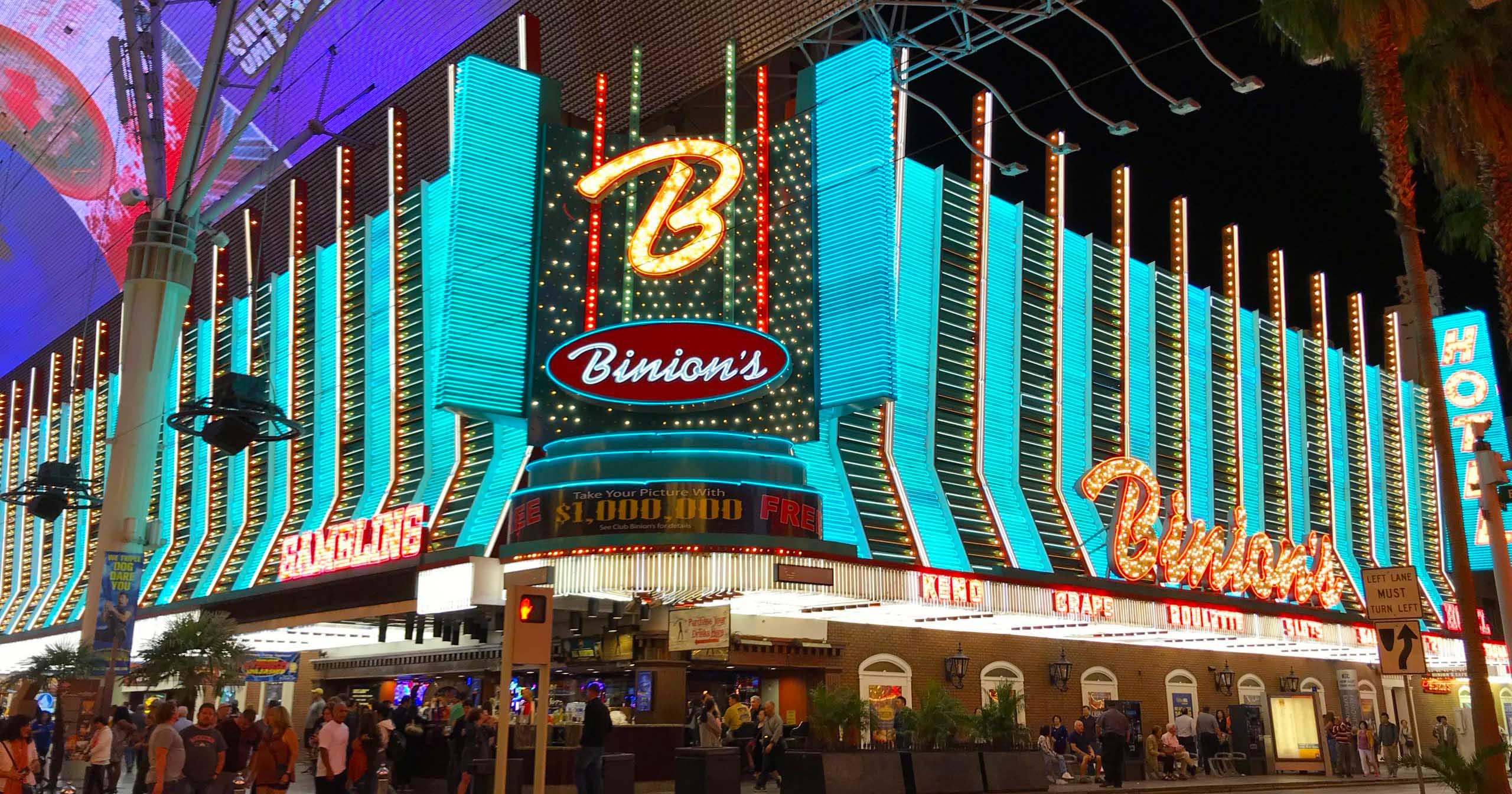 Meanwhile, my favourite bar has to be Whiskey Licker-Up. It is situated inside Binion's Casino and overlooks the centre stage at Fremont Street.
Not only does this bar serve great food and beers, but it rotates. You can sit and watch the world go by on Fremont Street below with a kick-ass soundtrack from the stage. I can literally spend hours in this bar, and often do.
Downtown Las Vegas has a few great speakeasies to explore too. They include The Laundry Room, the Underground and a home-grown microbrewery right in the middle of Fremont called Banger Brewing. They are all worth checking out for a unique drinking experience.
RELATED: Best pizza in Las Vegas – where to grab a great slice
Las Vegas Rewards Clubs
If you think you might want to return to Las Vegas, then Rewards Clubs are worth knowing about.
Las Vegas is a city that values loyalty. The more you spend, the more they want you back.
Although you will find the biggest Rewards Clubs on the Strip, there are still some worth joining Downtown.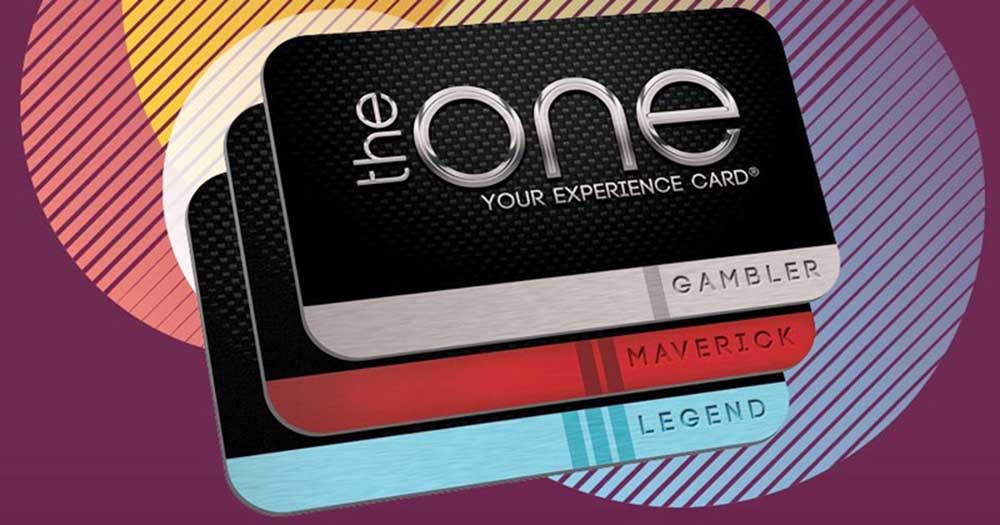 Circa, Golden Gate and The D Las Vegas have the One Club Rewards Club. If you get a card at either of these properties, you can gain points by spending at either of these resorts.
Meanwhile, a Boyd Rewards card covers Main Street, California and the Fremont Hotel.
Points can be gained by handing your card over whenever you spend money. That's on the casino, food and drinks, shows or shopping.
The more points you can build on these cards, the more rewards you will receive. These can include free hotel stays, slot free play, discounted show tickets etc.
Each independent hotel usually has it own Rewards Club, so be sure to check out whichever one you stay or gamble at.
RELATED READING: Las Vegas rewards clubs and how to use them
Downtown Las Vegas must-knows
Here are some quick-fire answers to some much asked Downtown Las Vegas questions:
Fremont Street can be X-rated. Fremont Street includes lots of street entertainers. These can be everything from dancers, magicians, musicians, muscled men, Vegas showgirls or something a little more risqué.
A note to parents: this can be close to the bone decency wise, especially later in the evening, so just be aware. Age restrictions apply late in the evening at weekends where it is restricted to over 21's.
If you want your photograph taken with any of the Downtown street entertainers, this will cost you. Make sure you ask them how much before getting a picture.
Every hotel Downtown charges resort fees except Binion's and Four Queens. This is mostly inescapable, and you must budget for it on top of your hotel price. These are usually in the range of an additional $15-$30 per night per room. The only way to avoid paying this is if you have a terrible experience at the hotel and lodge a complaint. Or if you reach a certain Tier level of the Rewards Club that waives resort fees.
Yes, alcoholic drinks are free in Downtown Las Vegas as long as you're gambling. But if you want to keep receiving drinks, tip well. If you don't tip, they won't come back to serve you.
RELATED READING: Las Vegas myths and misconceptions – and why to ignore them