Las Vegas is one of those places that is so ingrained within pop culture that you cannot help but be aware of it. Even if you have never been, you have seen it in a movie, on television, in photos and heard plenty about it. How do you separate the mystery from the myths, though?
While there is a lot of Vegas information out there in hearsay, there is sadly also a lot of misinformation.
So, let's run through some of the most frequently heard and biggest misconceptions about Las Vegas.
'It's expensive'
Yes, Las Vegas can be expensive, but that doesn't necessarily mean that it has to be. Vegas is so sprawling in its sheer scale and variety that you can have a great time on any budget.
The Strip can be inflated in terms of prices. You would expect that with so many high-end properties that attract tourists and convention-goers from all over the world. Let's be clear from the start, the Las Vegas Strip is specifically designed to take people's money, and they are very good at it.
However, there are still plenty of really good low-budget hotels dotted about the Strip, such as Luxor, Excalibur and Flamingo. They aren't as swanky as some of the rest, but they get you quick and easy access to them.
In terms of value for money, Downtown Las Vegas is outrageously good. In fact, it may be harder to find a better time for less money anywhere in the world. For many, Downtown is simply a place to visit while you're in Vegas, but we'd recommend staying there too, especially if you're looking to maximise value for money.
Food and drink doesn't have to cost the earth either. In fact, tip intelligently and you shouldn't have to spend much at all on drinks while you are on the casino floor, and expensive dining is just an option in Vegas. It's not mandatory by any means.
In fact, if you play the system with regard to the rewards clubs that hotels operate, you will quickly start getting comped rooms and Las Vegas suddenly becomes comparatively cheap as a destination.
RELATED: Las Vegas rewards clubs and how to make the most of them
'There's nothing to do but gamble in Las Vegas'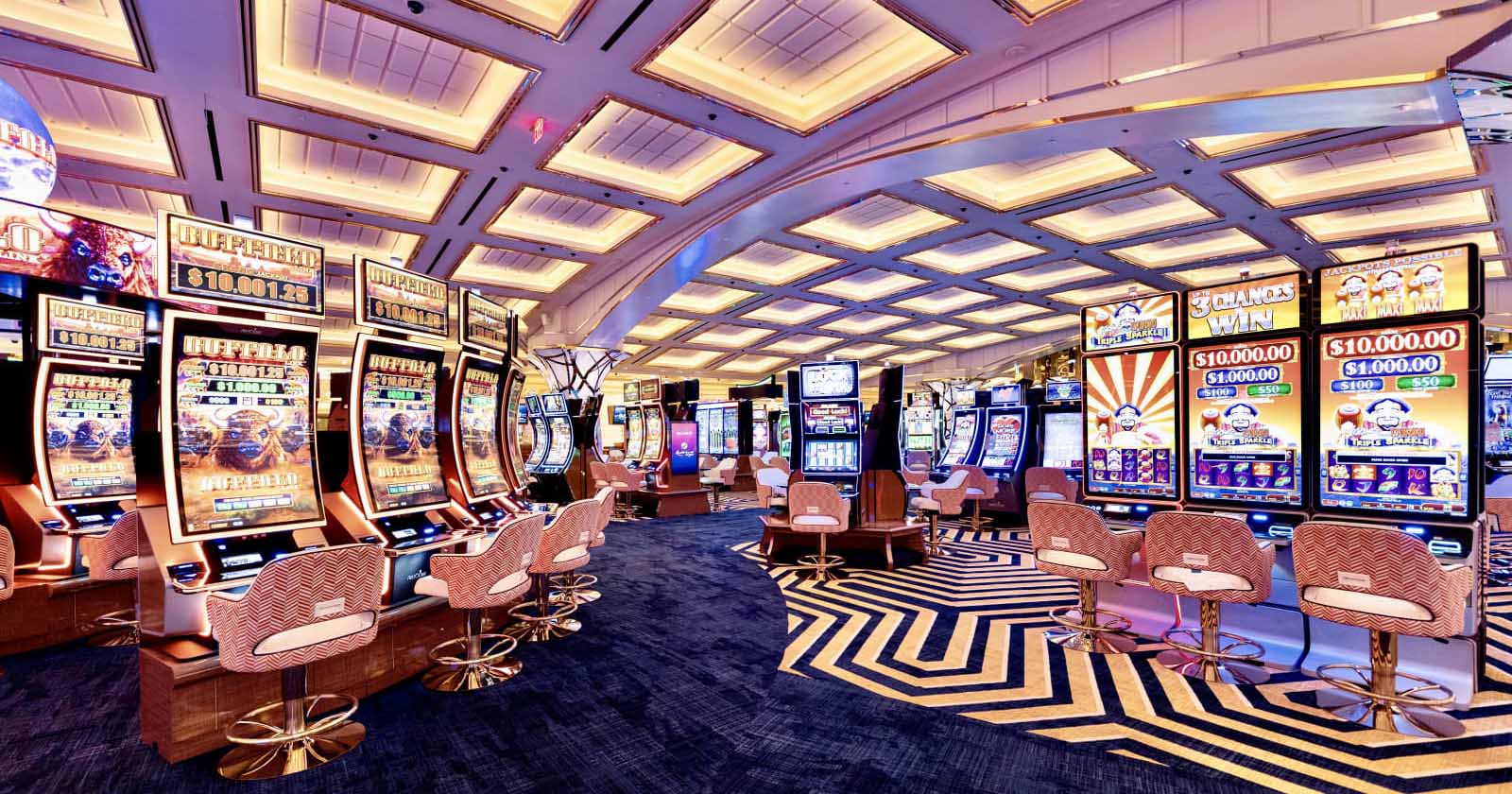 When we talk to friends about our love of Las Vegas, a go-to response tends to be there is no point in them going because they don't like to gamble. I suppose a reputation is an easy thing to get and a tough thing to shift.
Gambling, though, is just one thing that Las Vegas has to offer. In fact, we didn't gamble at all on our first two trips and it wasn't as if we were sitting around doing nothing.
There are sights to be seen, many of them free., shows to see,trips to take, and activities to do. The city also has some of the finest dining you'll find, as well as brilliant and varied nightlife and entertainment.
You can take helicopter flights over the Strip or down the Grand Canyon, indulge your inner-Rambo with shooting experiences, take a day trip to Los Angeles, spend all day bar-hopping or lounging around the pool. Like I say, we loved the place enough to go twice before gambling had even crossed out minds.
We'd still recommend giving the gambling a try, though. It's fun, and not as scary as many first timers often think. A good way to learn how is to watch a Vegas Vlog before you arrive.
RELATED: Quick start guide to hitting the casino in Las Vegas
'Las Vegas is tacky'
At one point, Las Vegas might well have been 'tacky.' Well, more so than it is today, certainly. Nowadays, that word couldn't be further from the truth.
You'll struggle to find a greater concentration of high-end hotel resorts anywhere in the world, for starters.
Many seem to have this vision of strippers on every corner and you being unable to get through five minutes without an unsolicited burlesque act randomly appearing, but that doesn't happen. I apologise to those for whom that causes disappointment.
Granted, there are small remnants of that 'tacky' past still there, such as the 'card-slappers' who try to hand you business cards for strippers and escorts on the street, but you quickly learn to fade them out. The Strip does attract scammers too, but they are easy enough to spot and avoid.
Ultimately, Las Vegas is far from 'tacky' and there are zero signs of the days that harnessed that outdated reputation ever returning.
'Las Vegas is all about the Strip'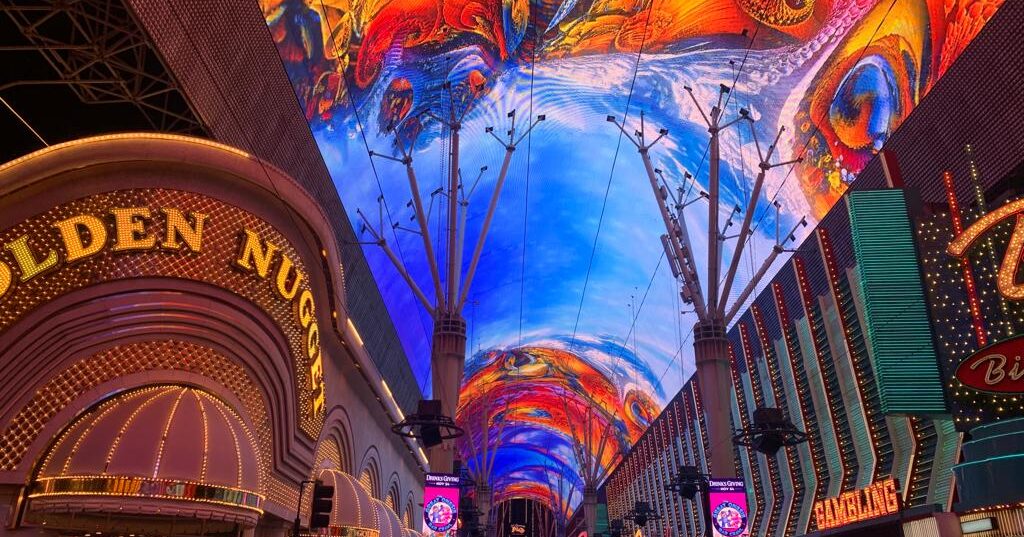 Don't get me wrong – the Strip is a genuinely incredible place to be, but it is far from all Las Vegas has to offer.
It's the showy part of town; the glam. It's where the 'cool' Instagrammers and influencers go to get carefully choreographed photos designed to show they live a much sexier life than they actually do, and it's brilliant.
Vegas also has Downtown, though. It's a different vibe, but in many ways an even better one than the Strip. If someone were to tell me I could only visit Downtown Las Vegas or the Las Vegas Strip for the rest of my life, I'd have a genuinely agonizing decision to make.
RELATED READING: Eight reasons you MUST visit Downtown Las Vegas
Don't be affraod to get out of Vegas and into the surrounding area either. The scenery of the Mojave Desert is stunning and there are national parks and mountain ranges to explore. To the west is California, to the east is Arizona and the Grand Canyon.
Frankly, if you're only going to Las Vegas to see the Strip, you're doing yourself a massive disservice.
'The house always wins'
There is definitely a perception from many out there that if you're gambling in a Las Vegas casino you are a bit of a mug. 'The house always wins,' is often said, and in general terms that is largely correct. Mega-resorts are not built on winners, after all.
The odds are stacked in the houses favour, but there is nothing to say that you can't leave a winner. A little luck and a lot of experience go a long way to improve your odds.
In reality, you probably won't head home with a profit and I would be misleading you if I suggested otherwise. However, there is certainly a reasonable chance that you leave town with money still in your pocket, which is rarely the case on other kinds of holidays.
'Las Vegas is not for kids'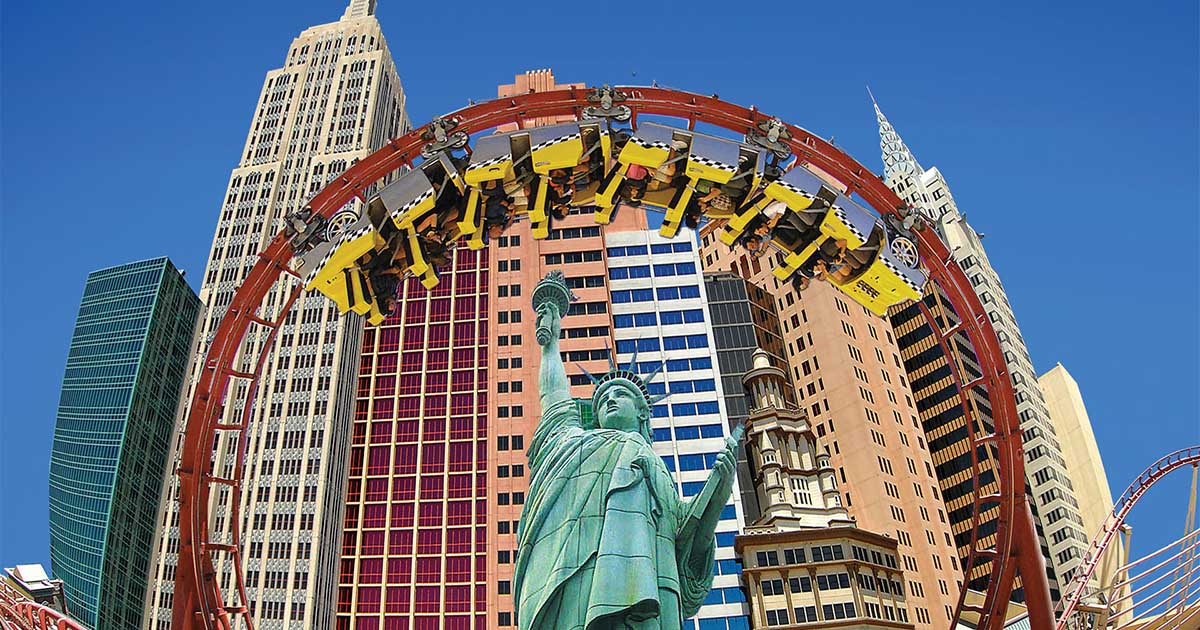 For some parents, and I include myself in this, Vegas is somewhere you go to get away from the children. Others want to take the kids to Vegas, but might worry there's little for them to do there.
Travel restrictions borne of the Covid pandemic saw a large increase in Americans taking their kids with them to Vegas.
As well as the swimming pools at every hotel, there are attractions such as Mandalay Bay's Shark Reef aquarium and Mirage's dolphin and tiger habitat. Two of the hotels on the Strip come with their own rollercoasters too.
RELATED READING: Las Vegas hotels and how to choose the best one for you
Is Vegas ideal for children? Probably not. But it's definitely a viable option for parents too.
'You can do it all in a few days'
The first time we went to Las Vegas was for a birthday celebration. We did not really know what to look for so we sought the advice of a travel agent. We wanted a week, maybe even ten days, but she insisted we could do everything in a few days.
Luckily, we completely ignored her.
Truth is, a week in Vegas is not even enough time to get your bearings, never mind actually experience it. Several trips later, I'm not even making a dent on my list of things I want to do.
Basically, don't let anyone tell you that you can experience Las Vegas in a few days. You can't, and you never will.