There is no doubt about it, if you're new to Las Vegas gambling, then a casino floor can be one of the most intimidating places to be.
The endless rows of unfamiliar machines, the lights, the sounds, the sporadic cheers that come up around the room and don't get me started on the empty table games where you daren't even make eye contact with the dealer.
Las Vegas gambling to a beginner is terrifying. You think you'll choose the 'wrong' machine, you'll think you'll lose all of your money and you think everyone else in the casino is a total expert and you're the only person who doesn't know what they are doing.
Lets put that right immediately. There are seasoned gamblers in Las Vegas, and plenty of them. However, there are just as many, if not more, people who either just have a dabble here or there or have never played a slot in their life.
I was one of them, it took me three visits to Vegas to even sit down at a slot machine. I completely understand how it feels.
So, this is my guide to the very basics of Las Vegas gambling for those who are complete novices or need a little bit more confidence.
Rewards Cards
This is something I would advise everyone to do before they spend any money in a Las Vegas casino. Almost every casino has a rewards card programme and they are easy to sign up to. For the bigger chains, such as MGM Resorts and Caesars Entertainment, the same card can be used at multiple properties.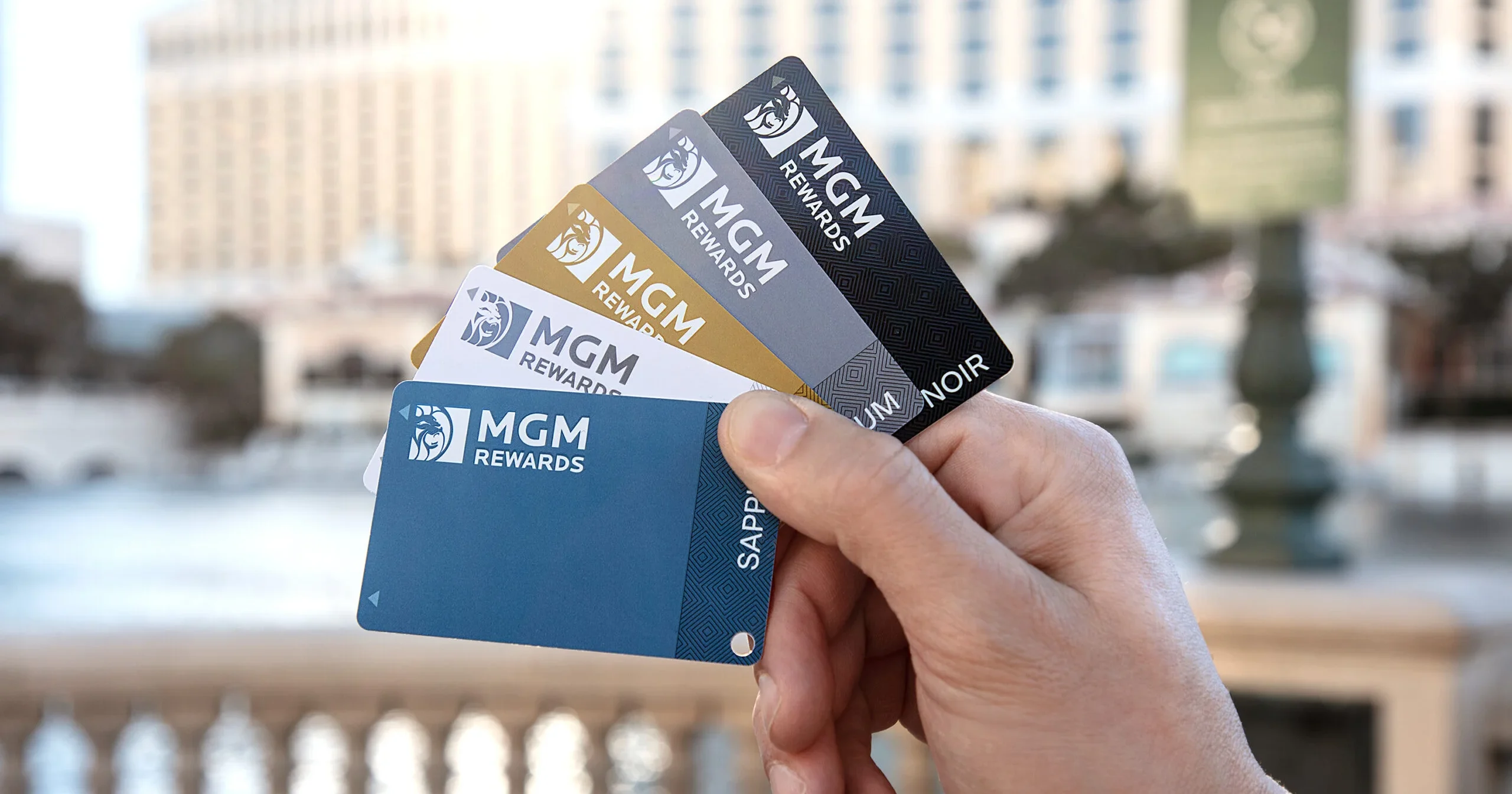 There is usually a rewards card desk and you just need to fill out a form and present some photographic ID. Once you have that card, you can use it to gain points on almost everything you spend money on in a resort. That includes gambling, bars, shows, restaurants or shopping. Just present the card and it basically tallies up all of your spend as you go.
The main benefit of this is that is allows the operator to track your value to the casino. Depending upon that value, you receive offers such as free hotel stays, resort credit and Freeplay. Sometimes it can help to waiver resort fees too.
When taking part in any Las Vegas gambling you will just insert your card into a slot machine before you spin or hand it over to your dealer at a table game.
RELATED: Las Vegas rewards clubs and how to make the most of them
Have a budget for gambling in Las Vegas
This is probably the single best piece of advice I would give for anyone starting out with Las Vegas gambling.
I always have a daily spend already planned out,  I put each day in a separate wallet and I only take this out with me so I can't spend any more than I want to.
It is very easy to get carried away on the casino floor, especially if the machine or game you're playing is entertaining and you feel like you're close to a big win. But the last thing you want is for this to backfire and end up ruining your day or even your whole vacation by spending more than you can afford.
Obviously table games and slots all come with bet minimums, if you're playing at the tables these will be a lot higher e.g. $5-$50 bet minimums to just make sure you have a budget to match.
If you're playing slots you can literally find them for a penny for the old school games but most of the modern slots will come with a minimum of around 50-60 cents and a maximum of around $20-$25 per spin (except high limit slots).
The majority of Las Vegas gambling is done at around $1-$5 per bet, and it is perfectly normal for big progressives to be won at this bet range on a regular basis.
Understanding the denominations
When it comes to slot machines too, you need to consider not only the bet but the denomination too. This can be one of the most confusing elements for first-timers. Stakes are usually measured in credits and multiplied by a denomination to assign its dollar value.
The most common denoms are 1c, 2c, 5c, 10c, $1 and $2, although some machines, especially some of the older machines, can vary here, so make sure you know exactly how much you are betting.
For example: if your machines tells you that you are betting 50 credits, the dollar value of that bet will be determined by the denomination. A general guide/example can be seen in the following table.
| | | | | | | |
| --- | --- | --- | --- | --- | --- | --- |
| | 1c | 2c | 5c | 10c | 1$ | 2$ |
| 25 Credits | $0.25 | $0.50 | $1.25 | $2.50 | $25 | $50 |
| 50 Credits | $0.50 | $1 | $2.50 | $5 | $50 | $100 |
| 75 Credits | $0.75 | $1.50 | $3.75 | $7.50 | $75 | – |
| 100 Credits | $1.00 | $2.00 | $5.00 | $10.00 | – | – |
There is obviously a big difference between those figures. So, knowing what you're actually betting is going to be crucial to enjoying your Las Vegas gambling experience.
Choosing a slot machine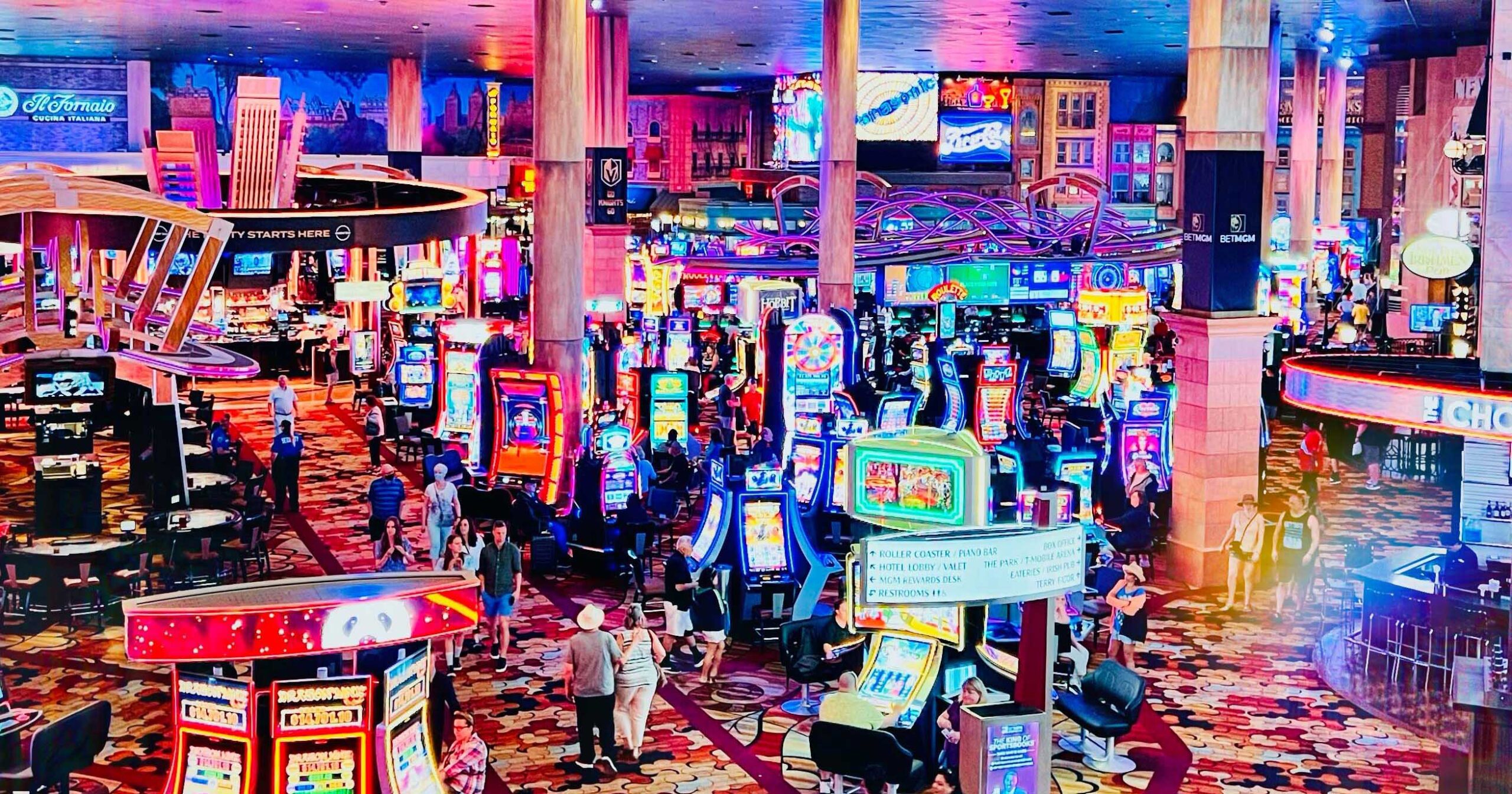 Well where do I start with this? There are literally thousands of different slot machines in Las Vegas, so choosing one to play can be daunting.
Although the variations in theme can be huge between machines, what you'll find is that most operate with some kind of basic features or triggers that kick-start a bonus. Once you know what they are, you can basically apply it to most other slots.
Free games
Free games are usually triggered when three or more specific symbols appear together. Some machines need these symbols to all be on the same row or on in the first three reels. Others, though, can be triggered with the required symbols anywhere on the screen.
Watch out for the re-triggers that can give you additional spins as you go. The most free spins I've ever seen someone get was around 250. If this happens to you, just order a drink, sit back and enjoy whatever winnings will come your way.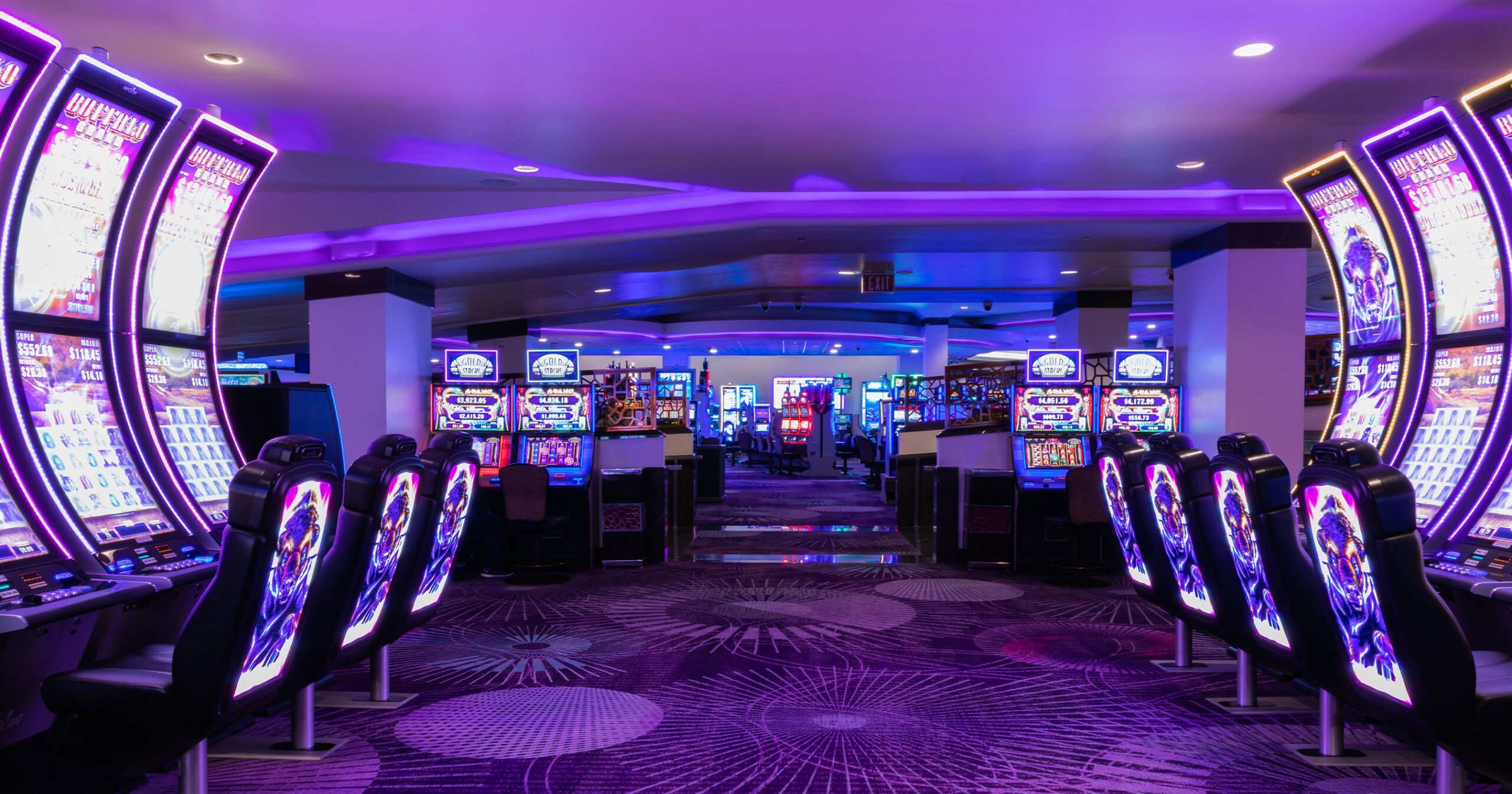 Hold and Spin
This is a feature that you will see a lot of especially if you hang around a bank of Dragon Link or Lightning Link machines.
The feature is usually activated when six or more symbols appear with a number or a word within them. In the case of Dragon Link, it is six balls, and when they appear it triggers a bonus feature giving you three spins to try to fill the rest of the screen. Every time another ball lands, it resets to another three spins and so on.
The ultimate aim is to fill the whole screen and if you do, you'll win the Grand prize. That can be tens of thousands of dollars, depending upon the machine.
Just be aware that this isn't the case for all hold and spins. You don't want to be screaming the casino down thinking you've won $50,000 when you've only won $50!
Of course not all of us can be Grand winners, so what you are looking for in this feature is high value balls or balls with words, or 'wordy balls' as I affectionately call them.
These 'wordy balls' will usually have the names of the progressive jackpots which are also listed at the top of the machine. So a ball with MINI, MINOR or better still MAJOR will give you the subsequent amount in your winnings. Different machines have different names for their progressives though so a Major could be $1000 on one machine and $30 on another.
Some games such as Lock-it-Links offer variations on the hold and spin where you have to get the symbols interlinked before they will count.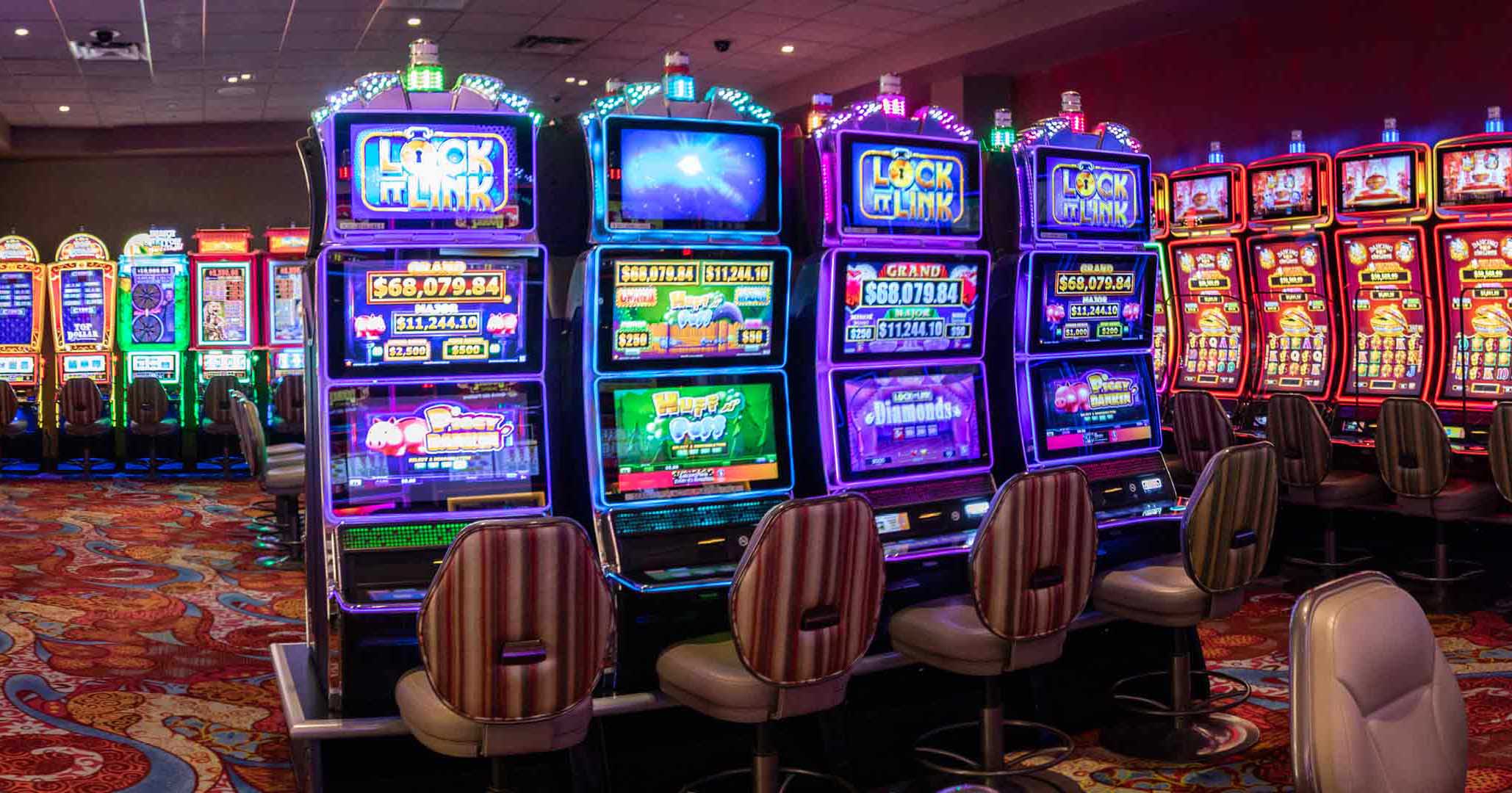 Wheel feature
This shows up on a lot of Wheel of Fortune games or a lot of the Buffalo variations. You'll see them a lot in Las Vegas gambling. Often it is just a case of spinning the wheel and whatever it lands on, you win that value. This can be exciting if there's a $1000 dollar tab or a high progressive on that wheel.
Sometimes the wheel will be filled with various bonus features and whatever it lands on will trigger that particular bonus.  Other times the wheel will feature money amounts and free spins, and the aim here is to keep landing on the values to build your winning pot before it lands on the free spin feature.
Progressive pick
Progressive pick bonus features will give you a series of counters from which to choose that reveal a symbol. The first three symbols that match is what you win.
As you can probably imagine, in most cases these tease you first by giving you one or two Major or Grand symbols before it brings you crashing down to earth with a Mini or Minor win, but they are great fun and I have seen people win big on this (just not that often!)
Some games, such as the different variants of the Buffalo games, have multiple features covering most or all of the above.
Las Vegas gambling: Table games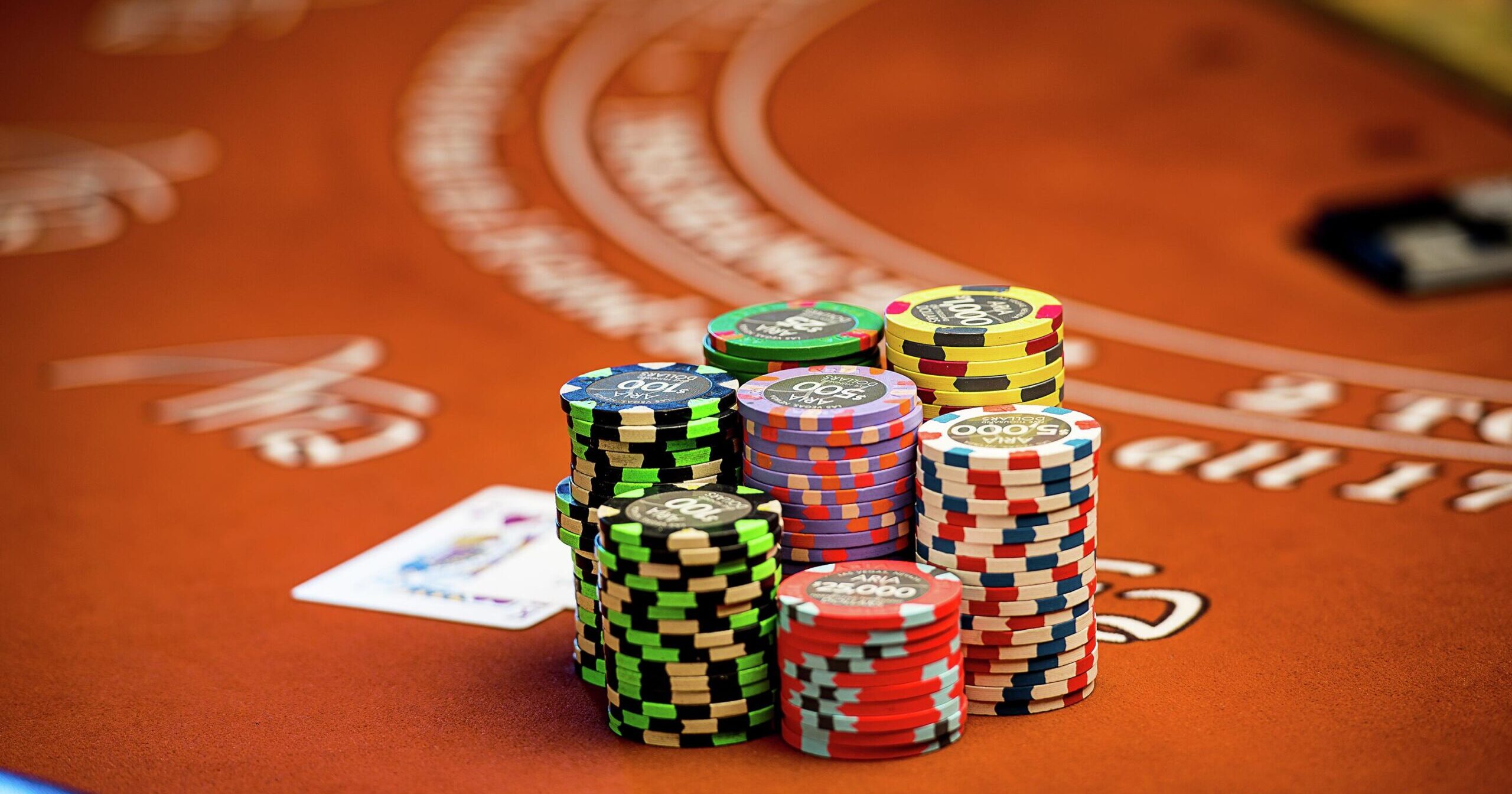 Slot machines are the quickest and easiest way to get started in casinos, but table games are probably the ones most associated with Las Vegas gambling.
They can also be the most intimidating, principally because busy, often boisterous tables are not where many want to be as a novice.
However, tables can be some of the friendliest places in Vegas. The dealer will help you, for a start. It's important to remember that the dealer wants you to win because the more you win the more you tip. Other players tend to help you too – largely because they like to show off what they know.
The best way to learn is to simply jump right in, and there is nothing to fear in doing so.
Roulette is very much included in that, but Craps is perhaps the outlier. It's a tough game to pick up, but many casinos offer free lessons.
Waitress/drinks service in Las Vegas Gambling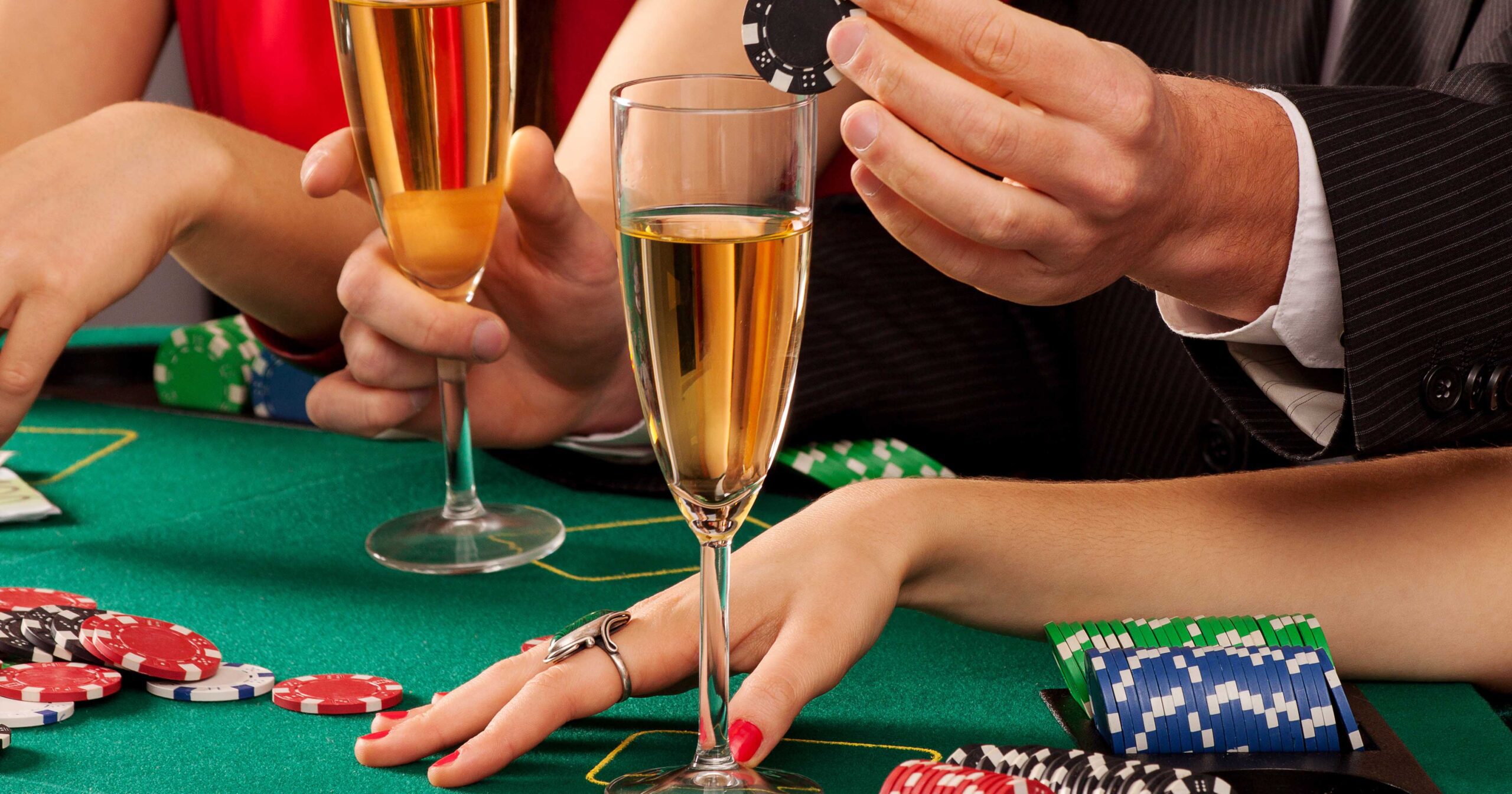 When you're sitting at a machine or a table actively gambling, waitresses circulate around the casino, taking drinks orders and then return with your drink. It's that simple. And all you have to do is tip them.
What you order from them is entirely up to you. However, don't be afraid to ask them for your favourite cocktails, beers or even ask them for their recommendations.
Premium drinks will usually depend on which casino you are gambling in. So, for example, I'm fond of Angry Orchard Cider but most casinos don't offer this. Some other casinos offer a cider alternative, while others look confused at the mere suggestion. Most offer wine, Prosecco, or even champagne
The safe bet for ordering drinks to start off with is a spirit and a mixer or a beer. Most casinos have a range of beers, and I regularly ask for vodka and coke or a Malibu and pineapple. My favourite casino drink though is probably a cocktail. Most casinos will do a variation on a Pina Colada or a Lemon Drop Martini, and I recommend both.
For those who enjoy playing bar-top video poker, the complimentary drink system can vary. Sometimes its at the bar tender's discretion. If you are playing for a decent amount of time, they will offer you a drink. The longer you're there, the more drinks you'll receive.
However, more and more casino's are using an automated system for drinks vouchers now. The red/green light system is becoming very common. Depending on how much you're spending on the machine, a light will indicate to the bartender when you've wagered enough for a drink.
Las Vegas gambling: How to get free drinks
People often ask me if drinks are really free in Las Vegas. The answer is yes, but only if you're gambling.
So, obviously you can't walk into a casino, head to the bar and get a free drink. That's not how it works. However, if you're sat at a slot machine actively spinning, or sat a table game actively betting or sat a bar playing video poker then, yes, drinks are free.
I know the first time I ordered a drink in this way I was full of questions. What can I ask for? What if they give me a bill? How much do I have to gamble before I qualify for a drink? etc but really this is over complicating it.
There's absolutely nothing to fear here. If they don't have it or can't do it, then they'll just tell you and offer an alternative.
The only other advice I would give novices on this subject is to tip well, especially on your first drink. A $5-10 initial tip will go a very long way. You can follow up with $2-$3 tips after.
I always make sure I have a bunch of $5 and $1's on me for this reason. However, there bill-breaker machines in every casino where you can get change if needed.
If you have played for some time without a drink, then consider choosing another machine. Ones in a busier area of the casino or that are nearer the service entrance will improve your chances.
Pre-plan your Las Vegas gambling
My final tip for getting comfortable with Las Vegas gambling is to do a bit of homework. The way I learned was by watching Vegas YouTubers and in particular UK Vegas vlogger Matt Bridger. He has been going to Vegas for over 20 years and what he doesn't know about slots isn't worth knowing.
I learned a lot from watching Matt's YouTube videos and following on from that, not only did I feel more comfortable having a go myself, but I also started vlogging my own Las Vegas trips and sharing my own slot play.
The other bit of homework I would suggest is twofold. If you download two apps – myVEGAS and myKONAMI – you can play slots on your own phone for free.
They will give you some more insight into the various triggers and bonuses. You also gain points while spinning, which give you real-life rewards when you're in Las Vegas such as 2-for-1 buffets, free drinks, and free slot play.
Related Reading: myVEGAS – How to use it to get Las Vegas freebies