Each week we ask a fellow Las Vegas lover to answer eight questions about what they love about Las Vegas. This week it's the turn of the utterly incomparable Kevin Alderton.
There are a lot of people who love Las Vegas. Many others enjoy visiting. Just about everyone wants to go there at least once in their life. However, there is no one who showcases it like Kevin Alderton.
Kevin Alderton is a Las Vegas vlogger from the UK and he is one of the few who manages to capture a whole new side of it through his raw creativity and sheer likability. Oh, and by chucking plenty of 'drunky hundies' into slot machines and hoping his credits increase at the same pace as his power of speech deteriorates.
Anyway, let's get on with Kev's Big 8…
What is your favourite Vegas hotel and why?
Well, for someone who is happy with pretty much any old room and a bed, I'd say Planet Hollywood is the best I've experienced so far. Mainly for the basic but lovely rooms, location and vibe in the casino.
The Miracle Mile shops is also nice to have right downstairs, and let's not forget Earl of Sandwich for those late night munchies to soak up the alcohol.
What is your favourite Las Vegas Casino and why?
It's got to be New York-New York. Reason being it's relatively small, so if you do lose people, it doesn't take seven hours to find them (like in MGM Grand, Mandalay Bay, Caesars Palace).
Also, the slots are closely packed together to save on steps, the drinks service seems pretty consistent and there's always good music playing from the centre bar. It's just an overall cool vibe and atmosphere.
RELATED READING: LAS VEGAS GAMBLING: Quick start guide to hitting the casino
What's your game and why?
Slots – mainly because I get the most enjoyment out of them. I do, and can, play various card games, but the minimums on the strip are ridiculous and you could be down $200 in five minutes, which could last you an hour on slots.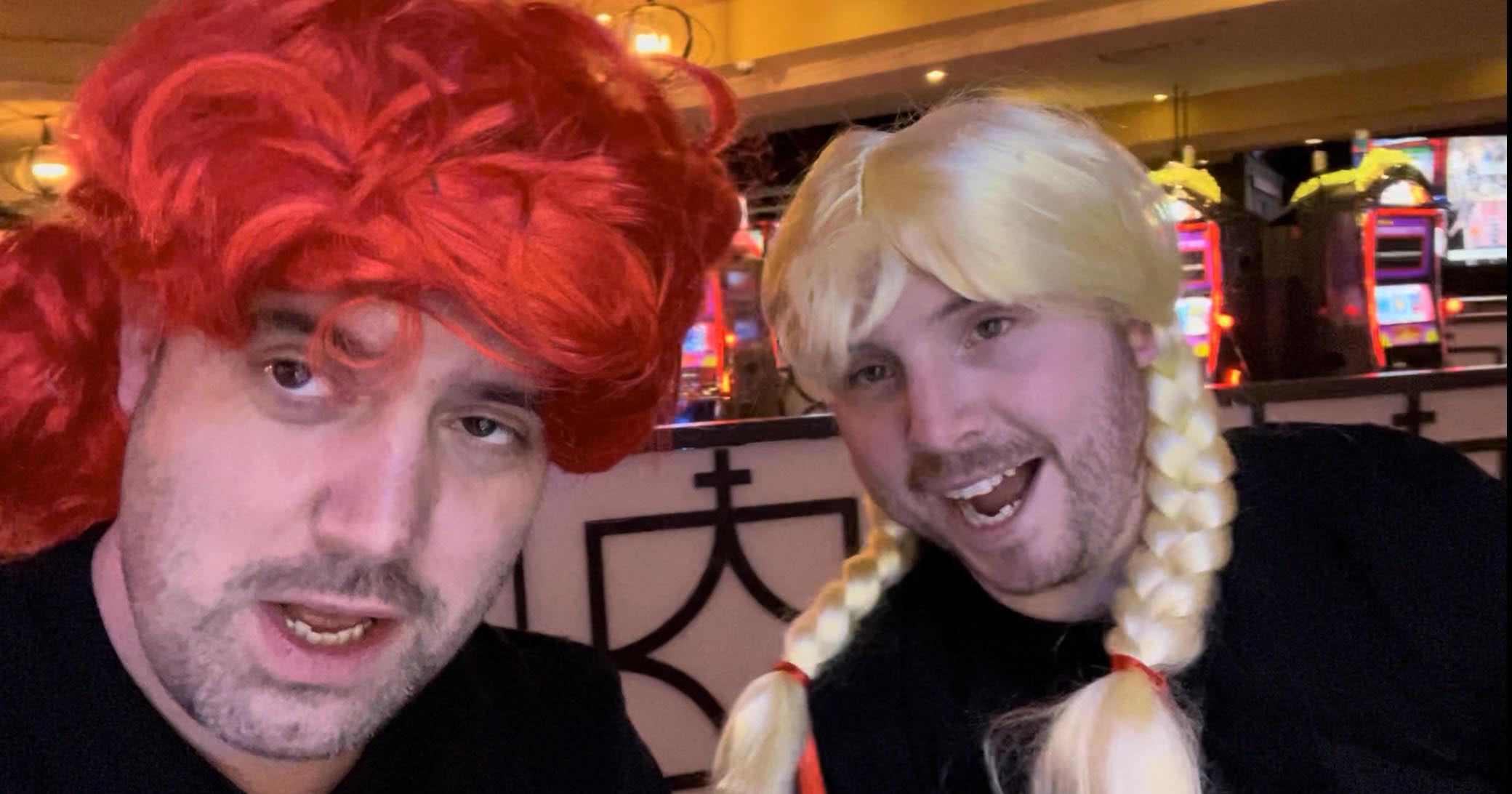 My favourites are all the variants of Wizard of Oz, mainly because you don't feel bad when you lose due to all the camp music and characters singing and dancing. Also Sweet Tweet (Drop It Link) because it has a wonderful bonus music, and again it's so light and airy that if you're losing, you don't wanna punch the cute canary.
Top Vegas food/drink recommendation?
Not specifically Vegas, and again, fitting into my no frills standard, but you can't go wrong with a Panda Express! Or, if you want a more higher end Chinese/Asian experience, definitely try Lemongrass in the Aria.
I can't really comment on drinks, but if you love vodka, get yourself to Stage Door for 1-litre bottle of original or flavoured Smirnoff for $9.99!
Top tip for a Las Vegas beginner?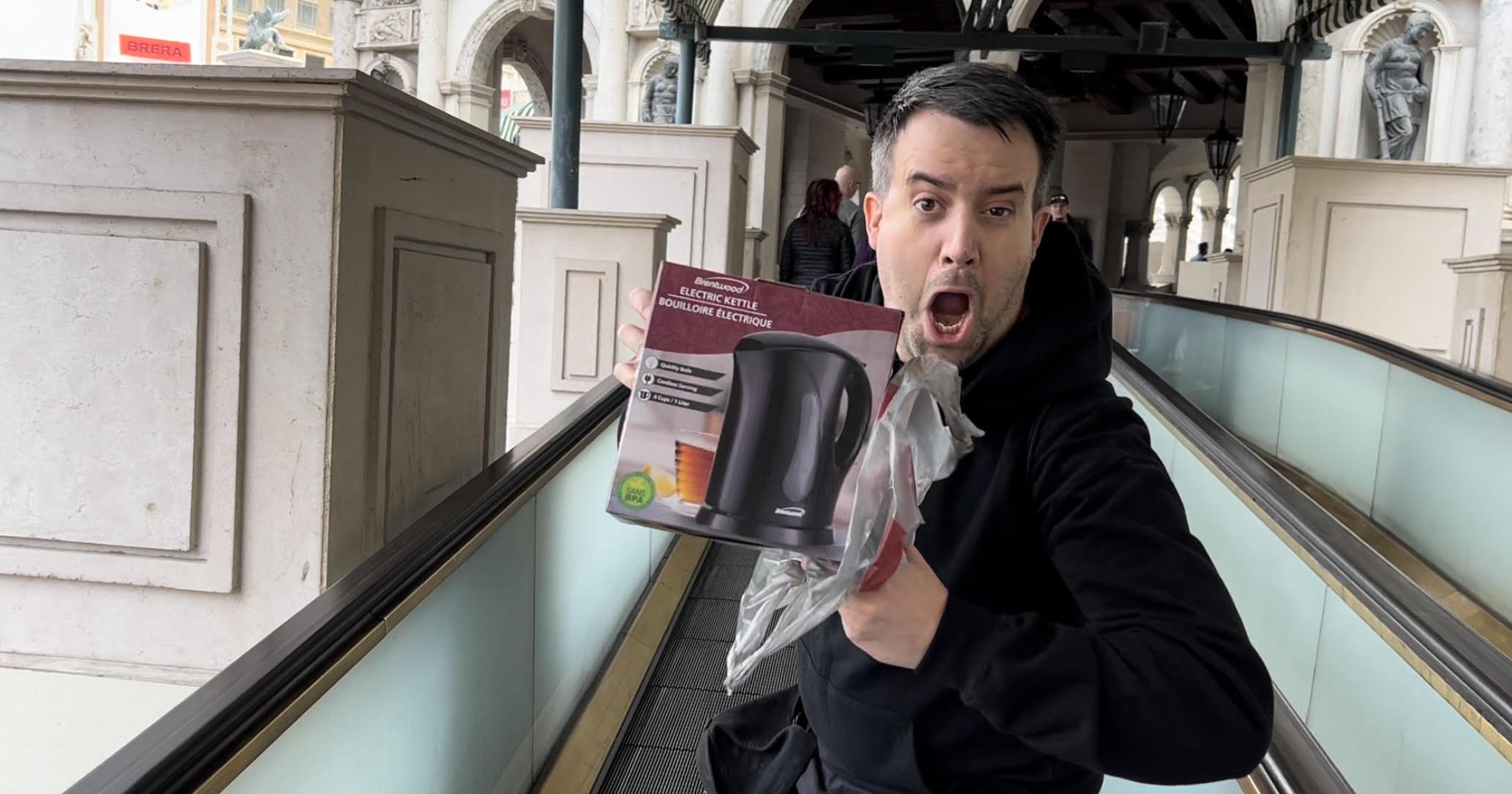 Take a kettle. Yes, there are Starbucks everywhere, but the queues in the morning are horrendous. It could be an hour from when you wake up to when you get your first caffeine hit.
If you have no space for a travel kettle, Walgreens sell them for $20. Take tea bags and UHT milk portions. Thank me later.
What's your Vegas insider tip?
Not really an insider tip, but definitely sign up to all the player clubs and use the cards when gambling. You'll be amazed at how little gambling can generate comp rooms for future trips!
Related Reading: Las Vegas Rewards Club – everything you need to know
Best Las Vegas memory?
Back in 2015 on the first full day of the trip, we'd been out all day at the Grand Canyon, we were so tired we couldn't even manage a proper session in the casino.
Just before we got to the elevator to the room in Planet Hollywood, there was this large three-reel $1 slot, I chucked $20 in and on the second spin $1000 rolled in! This annoyed everyone I was with because 'we weren't gambling and going to bed,' but it propped up my gambling budget for the rest of the trip.
Why do you love Las Vegas?
I love the chaos, the grandeur of everything and all the sparkly lights. Oh, let's not forget the great selection of slots, the U.K sucks for slots!
But ultimately, there's nowhere else like it in the world, once you've had a taste, it's got you forever.
A big thank you to Kevin! Be sure to check out his great Vegas Vlogging channel on YouTube and definitely follow him on Twitter.