Where do you even start when looking at the list of Las Vegas hotels to choose for your vacation?
The Las Vegas Strip includes many of the largest hotel casino resorts in the world. That makes it one of the most iconic and popular tourist destinations ever.
The Strip itself is 4.2 miles (6.8 km) long and has 28 resort hotels alone, not to mention the off-Strip hotels and the whole Downtown area too.
We have put together individual hotel guides for each of the properties and I'd encourage you t check it out. However, how do you even go about getting started?
Location, Location, Location
For many, being right in the heart of the Las Vegas Strip is the most important part. If you want to walk out of your resort straight into the middle of the action, then centre Strip is where you want to be.
In all honesty 'centre Strip' still covers a large area and all Vegas trips include an element of walking. You can't beat this spot for casino and bar hopping, though.
The good news is that there are plenty of options from which to choose. The bad news is that there are plenty of options from which to choose!
With this is mind you might want to narrow the choice down by room cost, amenities, night-life, restaurants, pool etc. This, though, is the list of what I consider to be centre Strip:
Cosmopolitan
Bellagio
Caesars Palace
Mirage
Planet Hollywood
Flamingo
Harrah's
LINQ
Ballys
Cromwell
Paris.
Just off the centre but close-by you will find the Venetian and Palazzo to the North and Aria to the south.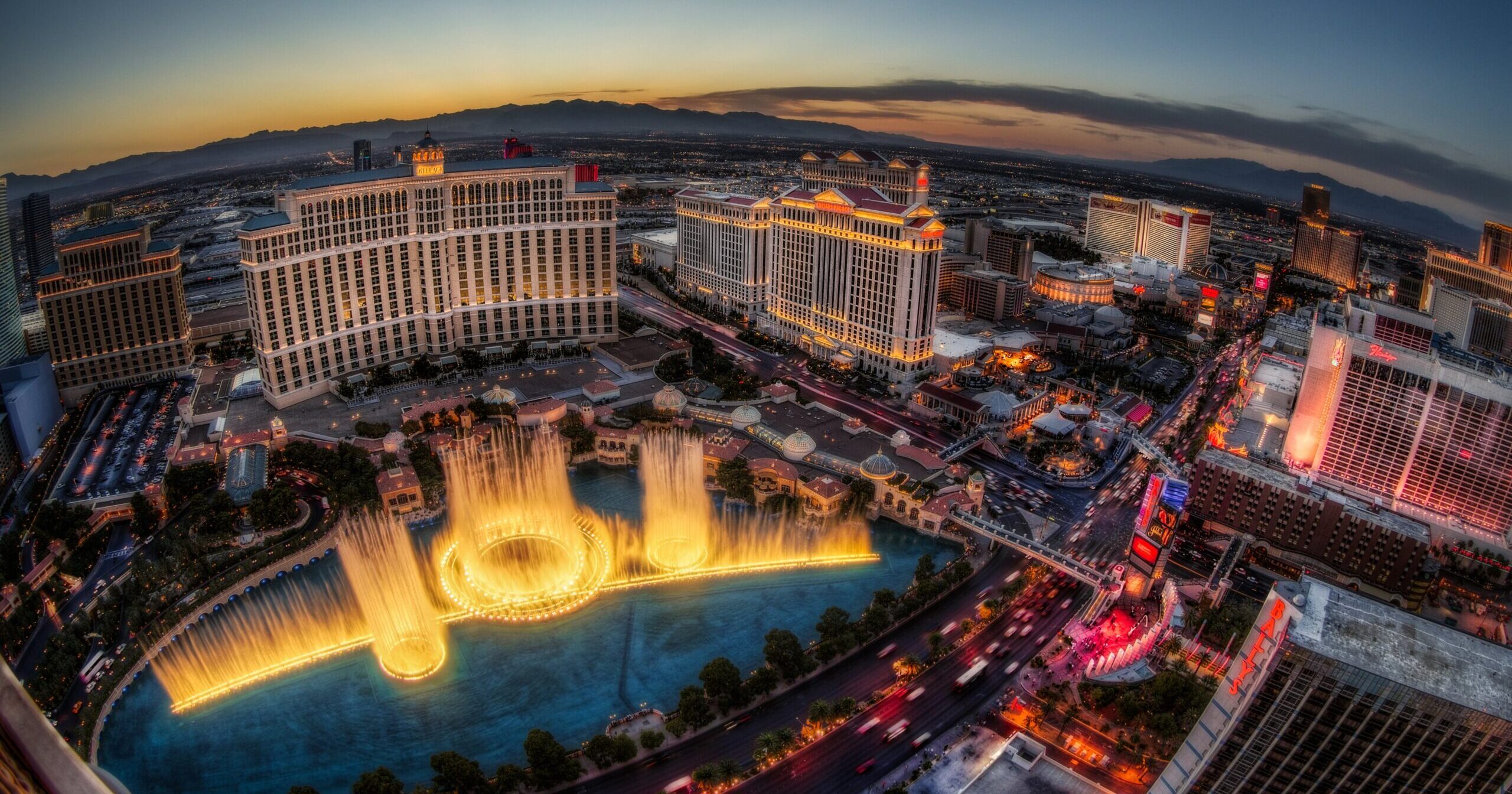 Not everyone wants to be in the centre, of course. Some prefer to stay more in the south, particularly if making the most of MGM Rewards is a priority.
The most southern resort is Mandalay Bay and then moving towards the centre is Luxor, Excalibur, New York-New York, MGM Grand and Park MGM.
RELATED READING: Las Vegas rewards clubs and how to make best use of them
If location is important to you, then I would strongly recommend you don't stay at properties more on the outskirts of the Strip. Some can be reached via the monorail or bus, but getting around on foot is generally out of the question.
They are Sahara, The Strat, Circus Circus, Resorts World, Rio, Virgin, The Westgate and Palms Resort.
Downtown Las Vegas hotels
One option that many first-time visitors don't consider, but really should, is Downtown Las Vegas. Yes, it's a taxi ride or bus trip to the Strip from there, but many regular visitors would consider Downtown to be the real Las Vegas, and there really is plenty going on there.
With twelve hotels and casinos all within a few minutes walk of each other, most of which sit under the incredible Freemont Street Experience canopy, Downtown Las Vegas is a resort within a resort.
I don't have time to go into all of the hotels in this quick guide, but a couple are worth a quick mention. The recently-opened Circa is the first Strip-style mega resort to appear Downtown and their Stadium Swim experience is like nothing ever seen before in Vegas.
RELATED READING: Eight reasons why you MUST visit Downtown Las Vegas
I also love Plaza (you may recognise it as Biff's Pleasure Paradise in Back to the Future, Part Two) for their fantastic customer service, casino and Oscars Steakhouse.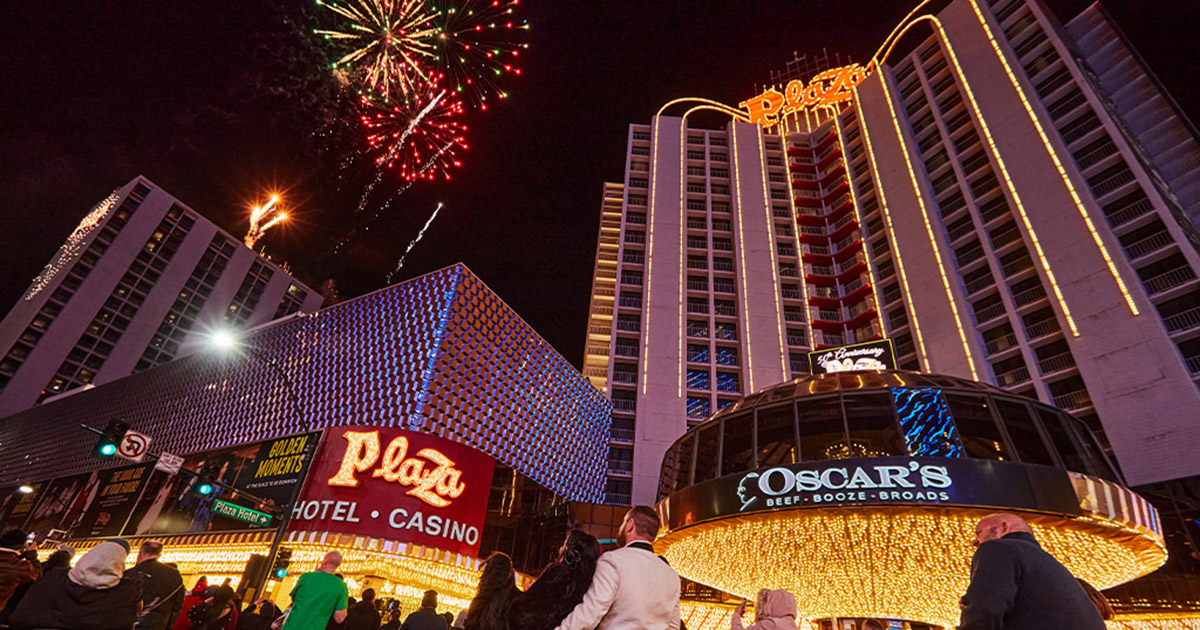 Budget Las Vegas hotels
If you're doing Vegas on a budget, prefer to spend your money in the restaurants or gambling or simply don't care where you rest your head on a night, then there are plenty of value Las Vegas hotels on offer.
As you would expect, most of these come with compromises, whether that's room size, location, amenities or properties in need of renovation but many are often just cheaper options as opposed to big hitters.
The best value Las Vegas hotels we would recommend are Planet Hollywood, Flamingo, Linq, Harrahs, Treasure Island and Excalibur. All of these offer good location, good amenities and good standards.
The hotels I would consider to be more 'budget friendly' are Luxor, Ballys, Tropicana and Circus Circus.
Luxury Las Vegas hotels
If you want to experience Sin City in luxurious Las Vegas hotels, then you are spoilt for choice.
As I've already mentioned, some of the most luxurious properties in the world are situated here, although they come with a price point to match.
Of course Bellagio and Caesars Palace are on this list, how could they not be? Possibly the two best known Las Vegas hotels of all and both sit centre-stage oozing class and commanding respect.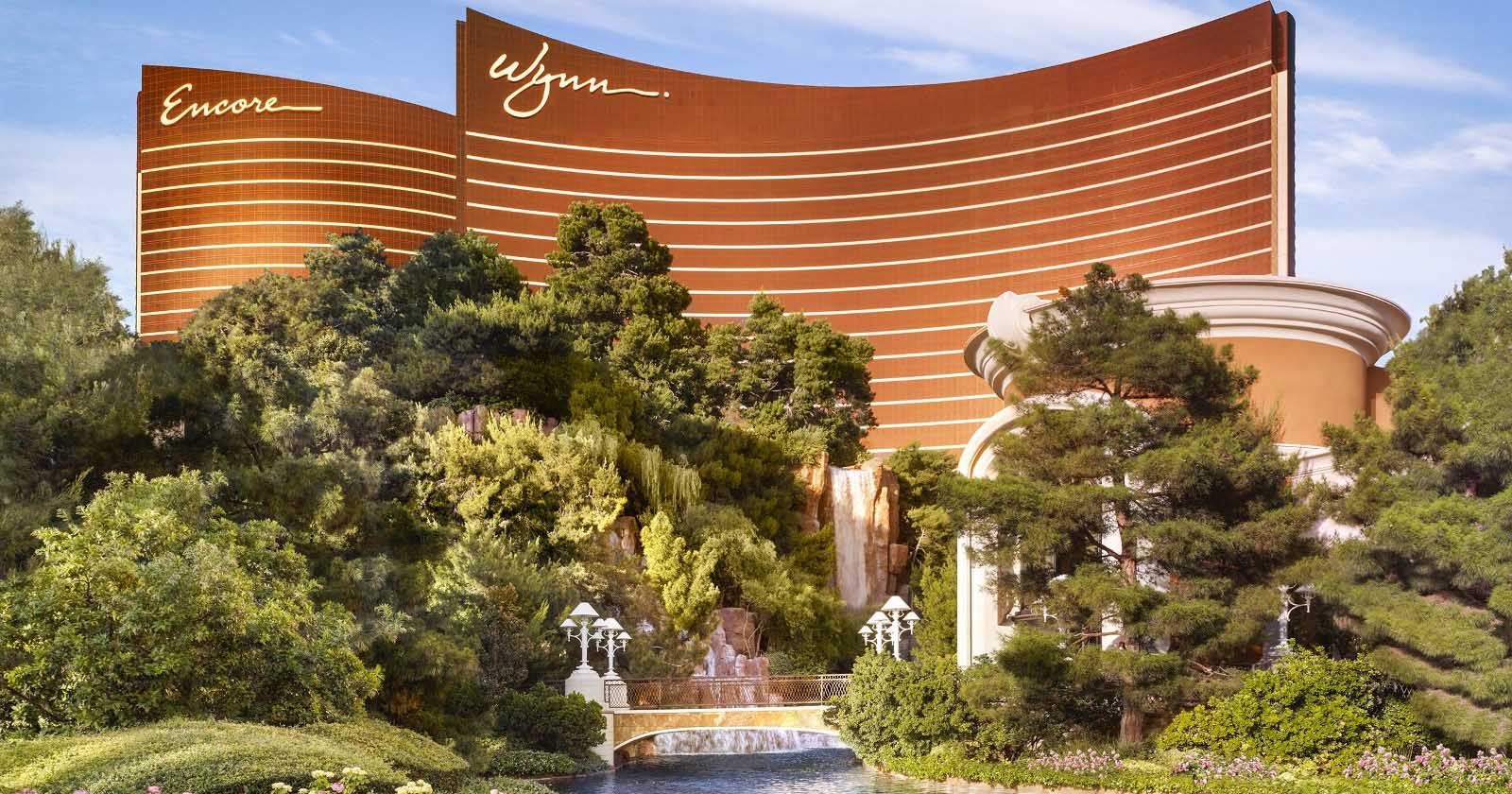 To the North, Venetian/Palazzo and Wynn/Encore both qualify, as does the newest built Strip hotel – Resorts World.  This really is high-end hospitality at its best with fine dining, designer interiors, exclusive shopping and beautiful expansive hotel rooms.
The Cosmopolitan is probably the hotel that combines luxury, modern decor and location the best and is the only Strip hotel that offers a balcony in the majority of its rooms. The Waldorf Astoria, meanwhile is a close-by property in the luxury category too.
Amenities
Depending on how you like to vacation, some Las Vegas Hotels are going to be more suited to your needs that others.
Like to spend hours wiling away in a lazy river? – Then MGM Grand or Mandalay Bay might be for you. Both resorts have excellent pools and the MGM Grand lazy river is a quarter of a mile long!
RELATED: Best pools in Las Vegas: Eight must-book hotels for swimmers and sunbathers
Like to try out lots of top-end or celebrity chef restaurants? – Caesars Palace, Bellagio, Aria and Paris have a fantastic selection of each.
Are you someone who likes to be entertained with shows or live music? If so, Harrah's and Flamingo have a great range of shows. Meanwhile, Resorts World, Caesars Palace, Wynn and Planet Hollywood have regular big name residencies.
Want a bright modern hotel room with amenities? – Cosmopolitan, Wynn, Resorts World and Aria could be your pick. All have been built with the highest spec and offer guests a top-notch in-room experience.
Want to be closest to sports or events venues? – New York-New York and Park MGM offer the closest Las Vegas hotel options to the T-Mobile Arena. This hosts the Las Vegas Golden Knights NHL matches plus other big events. Meanwhile, Mandalay Bay and Luxor offer your closest hotels to the Allegiant Stadium where the Las Vegas Raiders play.
Want somewhere to stay with the children? – Mandalay Bay with its beach and wave pool  would be a good choice. Excalibur for its theming and Tournament of the Kings show, Flamingo for its pool and water slides, or Circus Circus for its free circus shows and indoor theme park are all good options.
Themed Las Vegas hotels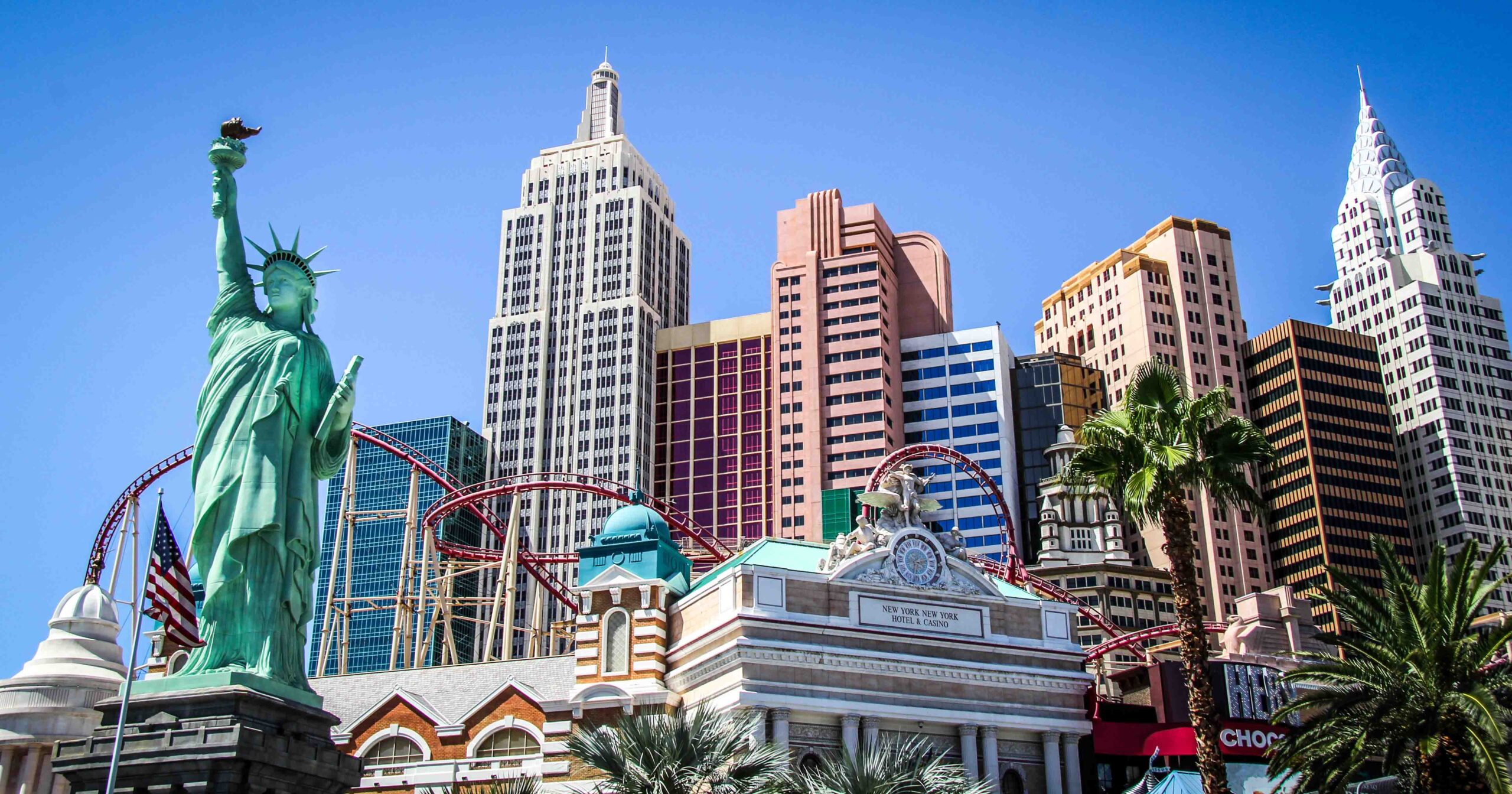 One of the things that makes some Las Vegas hotels so special is their unique theming. In recent years there has been a move away from the themed resorts to a more sophisticated, sleek style of hotel. That is not necessarily bad, but the exterior look of these hotels can be seen anywhere in the world.
The south side of the Strip is packed with many themed hotels. Luxor with its incredible Egyptian pyramid and sphinx exterior is even more impressive in person. Excalibur has a medieval castle theming and New York-New York is arguably the best looking of all the Las Vegas Hotels with its Manhattan skyline and replica Statue of Liberty, not to mention the Big Apple rollercoaster.
Centre Strip has Paris, with a replica Arc de Triumph and Eiffel Tower. The colossal Caesars Palace, meanwhile, is adorned inside and out with Roman statues and architecture.
At the north end of the Strip, the Venetian is possibly the most impressive themed hotel with its replica Rialto Bridge and gondola rides.
What is most striking about these themed resorts is that not only does the exterior look amazing, but the theme is brought inside and is carried through in the décor, signage, furniture, staff uniforms, and often the eateries too to give as immersive an experience as possible.
At present the are no plans to build any new themed resorts in Las Vegas, which is a shame. With each new build, there's a risk that the themed hotels might eventually die out all together.
For this reason, I would always recommend choosing a themed hotel, because where else can you do it?
Be sure to check out our individual guides for all the Las Vegas hotels.