The Venetian is arguably the most striking themed hotel in Las Vegas and, along with the sister property Palazzo, it has a casino worth boasting about too.
Both casinos are incredibly similar and they are connected by the wonderful Grand Canal Shops.
It is, without question, a destination property on the Las Vegas Strip. What can you expect from the casino, though?
RELATED: Quick start guide to hitting the casino in Las Vegas
Venetian and Palazzo casino overview
Total gaming space: 225,000 sq. ft (combined)
Rewards program: Grazie Rewards
Number of Slot and video poker machines:  2,000+
High Limit slots room: Yes
Table games: Baccarat, Blackjack, Roulette, Craps, variations of Poker
Poker Room: Yes
Sports book: William Hill
Smoking: Yes
RELATED: Las Vegas rewards clubs and how to make the most of them
One thing that Las Vegas is definitely not short on is casinos. However, the two casino floors of Venetian and Palazzo are arguably the most imposing in the city.
Together they cover nearly a quarter of a million square feet with the bulk of that being on the Venetian side.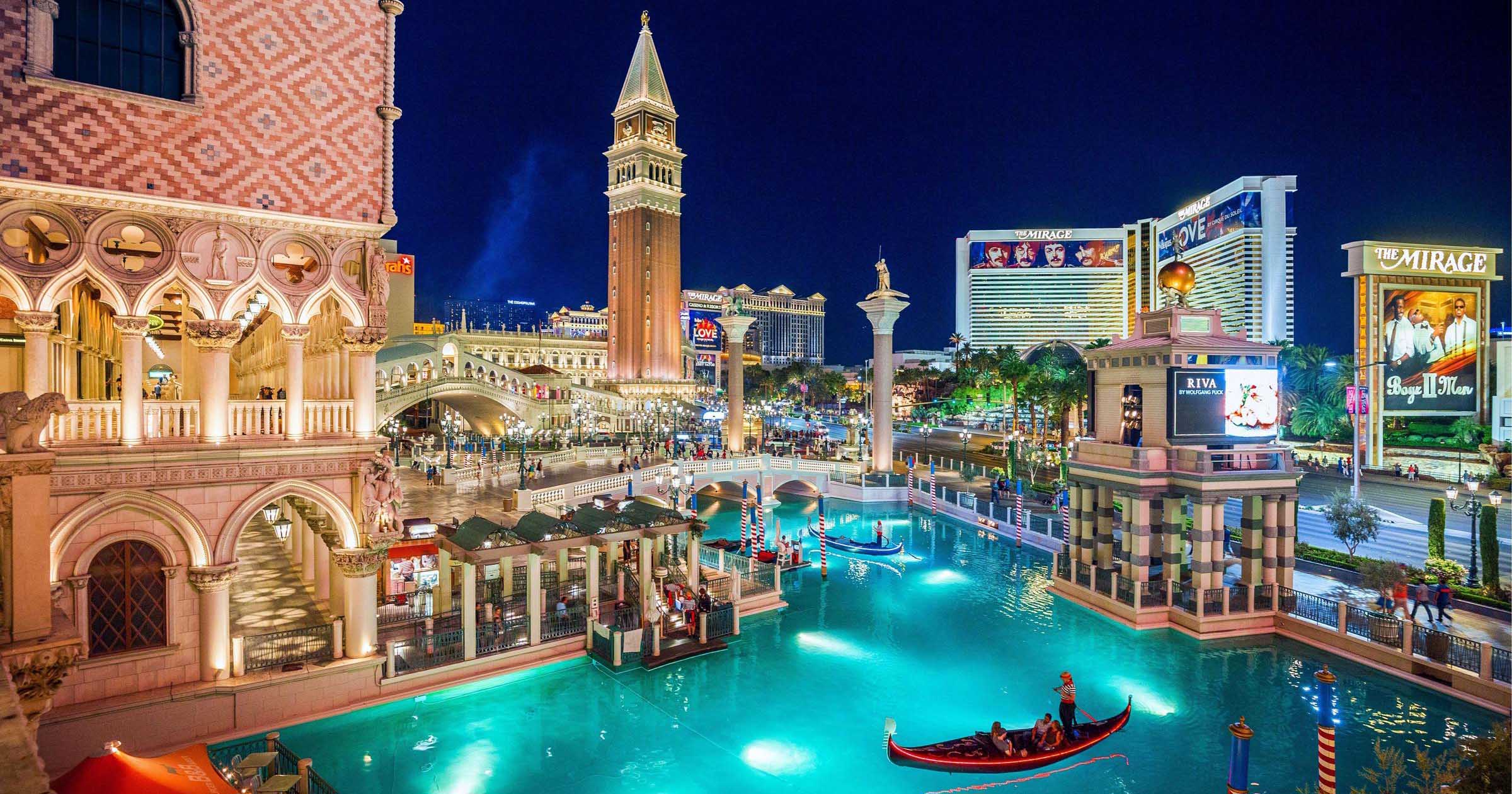 Gambling at Venetian and Palazzo casino
The Venetian Resort website claims that they have the widest selection of slot machines in Las Vegas. That is an easy claim to make and a tough one to substantiate.
There can be no denying, though, that Venetian and Palazzo have an extensive range. Estimates put that at 2,000 between the two, so you should be able to find something you want to play.
If you are a fan of the popular Buffalo games you should definitely check out this casino too. In fact, they have a whole area dedicated to the different variations.
The hard part may actually be finding the specific machine you want. The slots area is huge, so some patience may be required.
If you prefer table games you should feel right at home inside the Venetian Resort casino as well. There are many busy tables that offer just about every game going. Bear in mind, though, that limits can be high. It is often hard to find any table with a lower minimum than $25 dollars here.
That problem is solved in part by a large section of the casino floor dedicated to virtual blackjack and routlette.
Venetian Resort has one of the busiest Poker rooms in Las Vegas too. They are becoming a lot rarer now, so if it's your game the Venetian is a good place for you.
Guests will also find a high-limit slots room and a separate high-limit table area too.
Sportsbook and drinks service
The Venetian Resort casino has the same problem that many of the larger gaming floors in Las Vegas do. Whilst the waitresses do their best, sheer size can be a problem, especially at busier times.
That said, they do a good job to cover such a large space, so tip well.
The sportsbook at Venetian and Palazzo is a little dated now. It's large and has individual stations with screens rather than the lounge style we often see now. There are many people who prefer that, though.
Rewards Club
Venetian Resort has its own rewards programme called Grazie Rewards, which I think is a great name. If you plan on visiting Venetian and Palazzo often, then definitely join up.
If you don't, though, other rewards clubs in town may offer you more in return for your loyalty.
ALSO READ: LAS VEGAS HOTELS: Venetian and Palazzo review and guide