For a first-time visitor to Las Vegas, there is SO much to do and see that it can be a bit overwhelming and frankly a little daunting.
Each hotel on the strip is a resort within itself and you can lose hours in each before you wonder where the day has gone!
For Las Vegas virgins who think they can see everything Sin City has to offer in a couple of days, let's make this clear, it's simply not possible.
However, there are a handful of must-do's that will let you experience some of the best bits of Vegas in a short space of time AND leave you wanting more.
Bellagio Fountains
Does anything say Vegas more than the spectacular fountain show at The Bellagio hotel? Situated right at the heart of the Las Vegas Strip, the fountains are a hive of activity day or night. In fact, they always draw crowds and they always will.
Each show is delicately timed and choreographed to a particular song. There are around 50 in rotation at any time, and they take place every 30 minutes in the afternoon and every 15 minutes in the evening.  This is an absolute must for any Vegas visitor and chances are one show won't be enough.
Downtown Las Vegas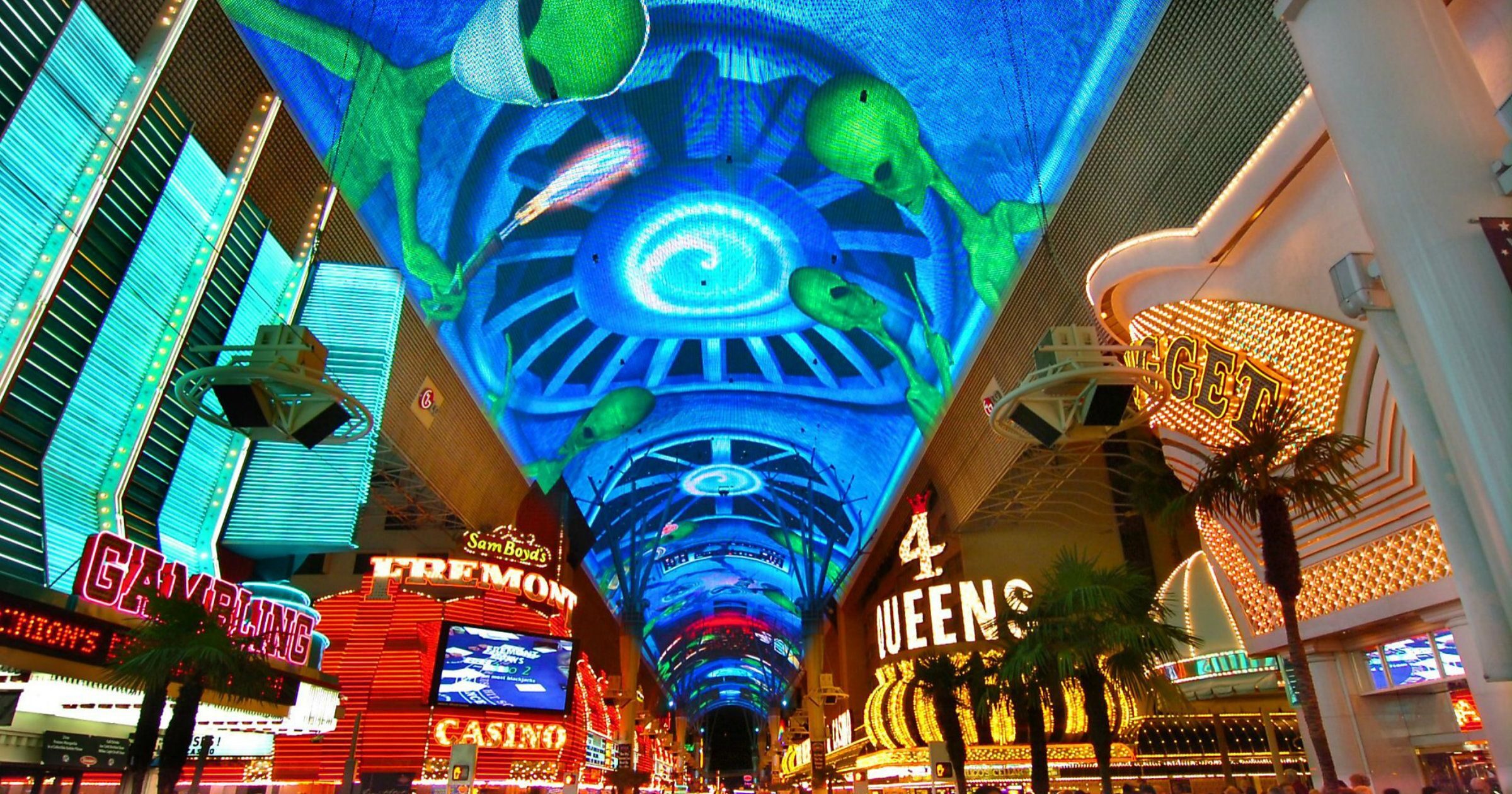 Just a short ride away from the strip is the downtown area. It is a blend of old school casinos mixed with the modern high-tech Fremont Street Experience. Without doubt, it's the biggest street party atmosphere you'll find in Vegas.
With nightly free live music, outdoor bars, bar top dancers, street entertainers, back-to-back casino's including the newest Vegas property Circa alongside the oldest, Golden Gate, Downtown Vegas is a must for anyone who wants the full Vegas experience. Just a word of warning, some of the street entertainment is more 'adult' in style and not suitable for children.
RELATED READING: Eight reasons why you must visit Downtown Las Vegas
Fabulous Las Vegas Sign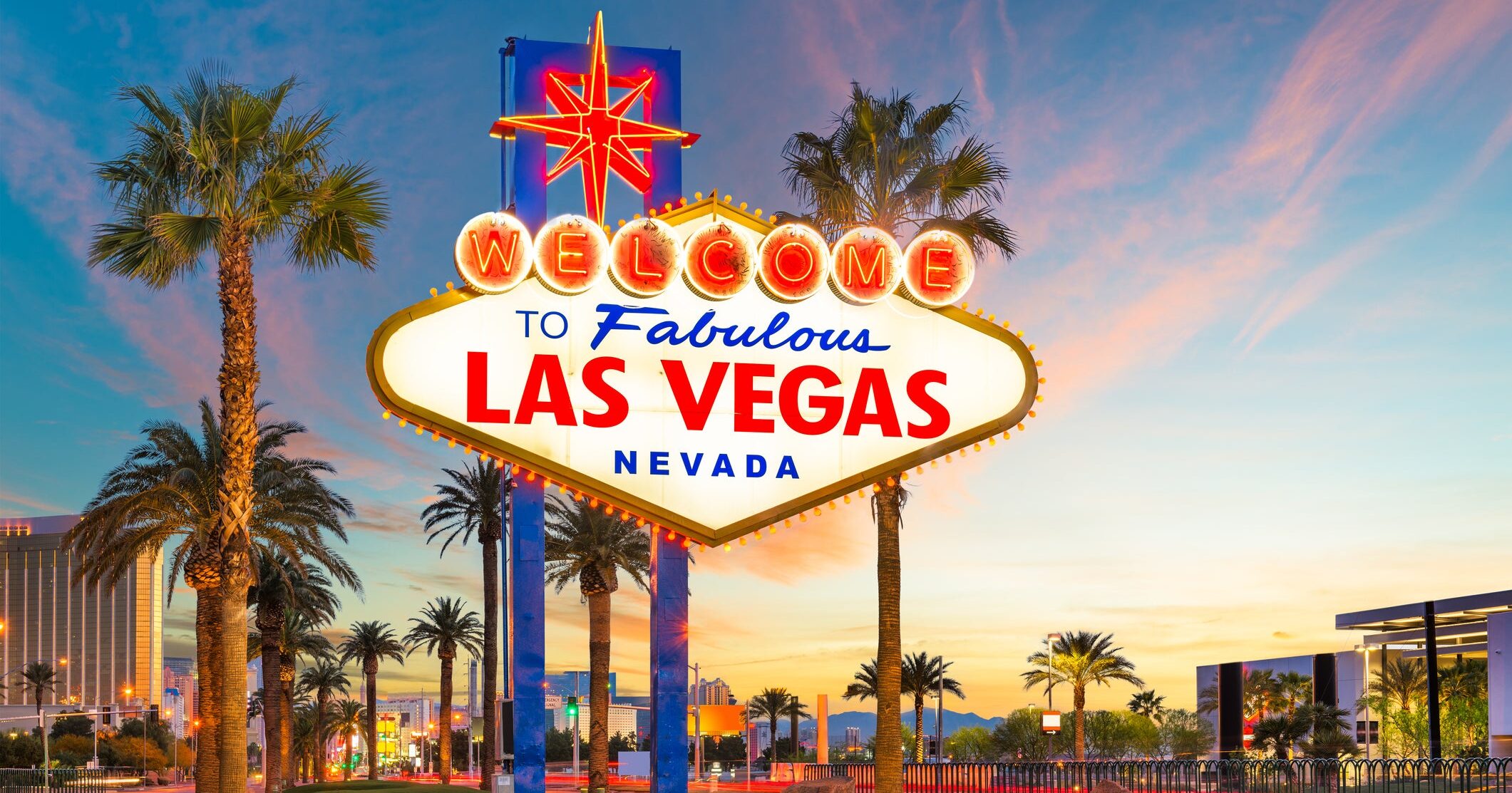 Other than maybe the one in Hollywood, I struggle to think of a more iconic sign than that of Las Vegas. Instantly recognizable, it's a must-do for Vegas newbies who want that all-important photograph in front of the sign.
The sign is as far south as you can get on the Strip and a bit isolated, especially in summer. Therefore, many choose to taxi/uber there.
You can even ask your driver to stop off for a quick photo opportunity on the way from the airport.
Themed hotels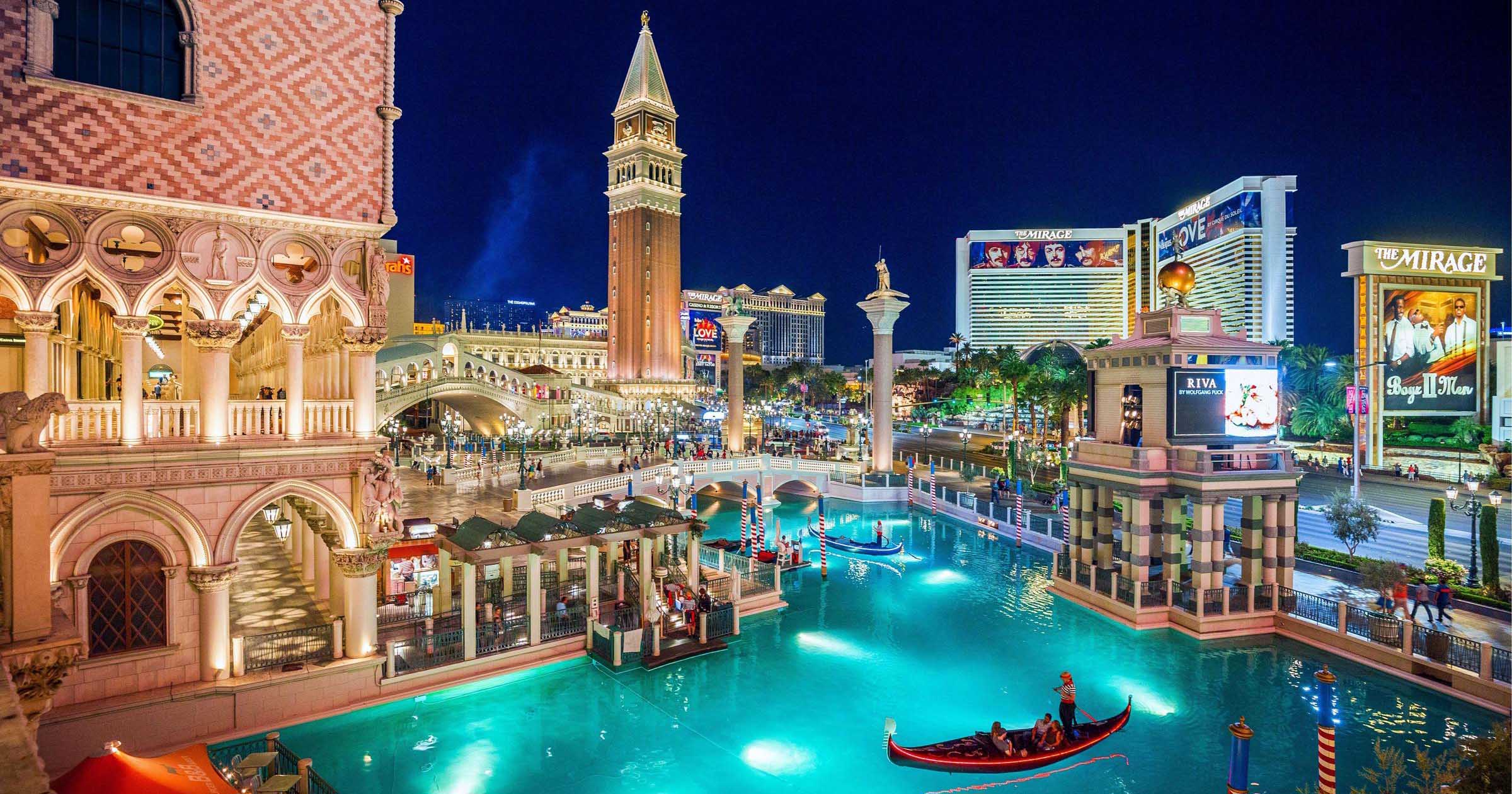 Yes, Vegas has many of the world's best hotels, some of which offering the most sleek, sophisticated and technologically advanced properties you can find. However, what really gives Vegas its unique character is the themed hotels.
Where else could you choose to stay at an Egyptian temple, a medieval castle, a New York styled hotel with a huge Statue of Liberty, a Paris themed hotel complete with the Eiffel Tower and the Venetian with its own gondola ride?!
The themed resorts give the Las Vegas Strip its unique skyline. Each hotel offers an impressive interior to match, completely themed in style, decoration. Additionally, the food and drink offers that have to be tasted to be believed.
RELATED READING: LAS VEGAS HOTELS: How to choose the one for you
Place a bet in Las Vegas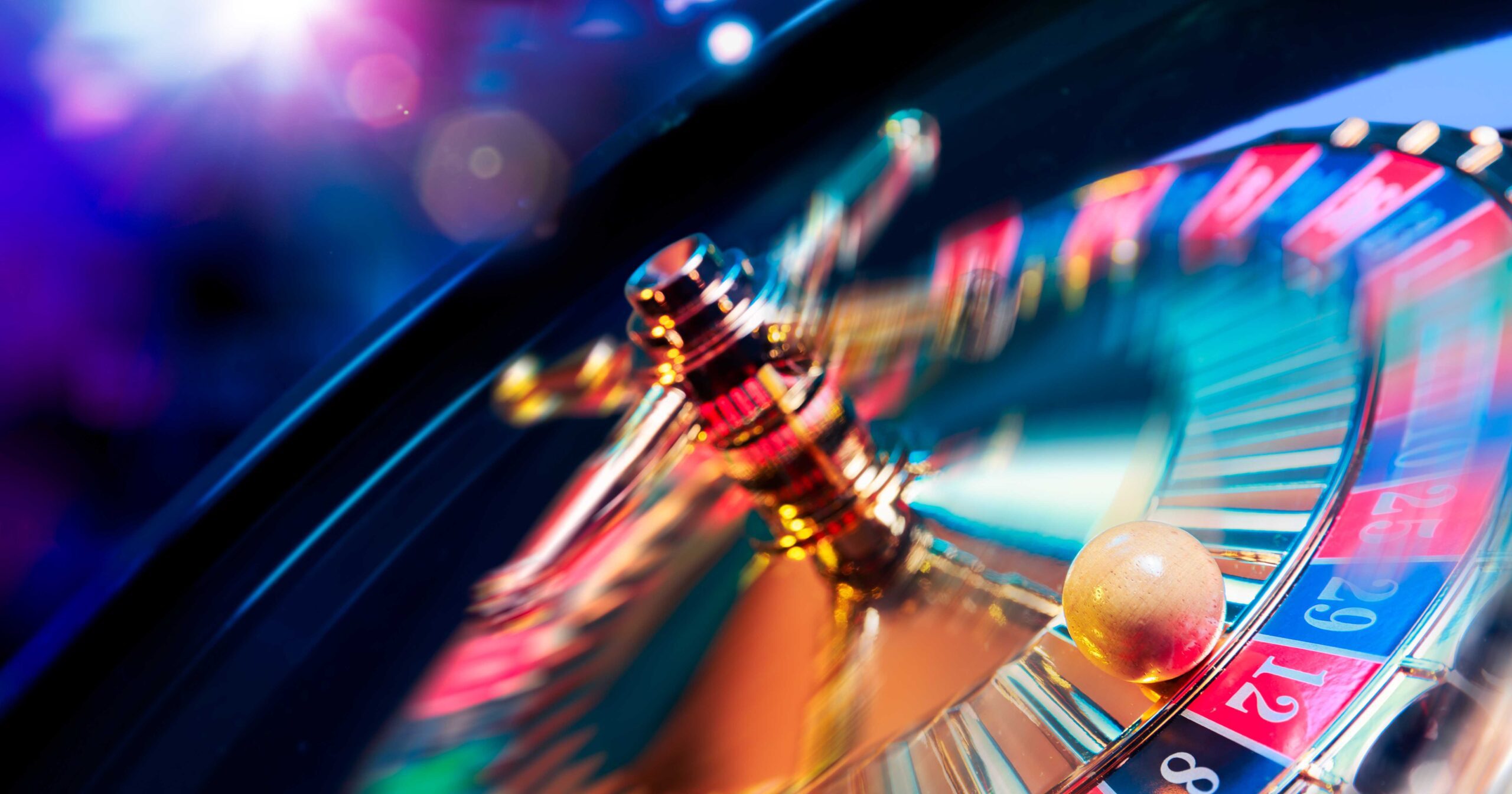 This is something that can either be really exciting or utterly terrifying depending on your previous casino experience. That said, it is an absolute must for Las Vegas, even if you just dip your toe.
To those who love a casino, Las Vegas offers the biggest and best you'll find anywhere in the world. The buzz you can get from playing in the gambling capital of the world is like no other.
For a novice, casinos can be completely overwhelming and often intimidating, leaving you wondering where on earth do you start. I'd urge anyone to set a budget, as small as you like, and have a go. Ultimately, Vegas demands it and it's something you can always say you have done.
You've got to be in it to win it, though, and experiencing the fun of placing a bet, drinking free drinks from the cocktail waitress and taking your chances on a big win, is always worth a shot!
Slot machines are a great place to start. I'd recommend watching Vegas Vlogs before your trip to learn more about them.
RELATED READING: LAS VEGAS GAMBLING: Quick start guide to hitting the casino